Every week we bring you Sunday Meal Prep to help you lay out healthy weekly meals. Do your shopping, spend a few hours cooking, and enjoy the fruits of your labor all week long. A lot of thought goes into curating them, ensuring there's a good balance of nutrition and delicious fun.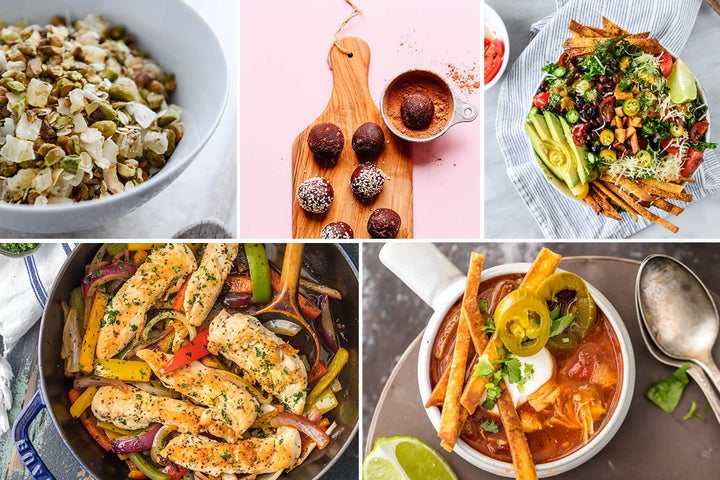 We have a very delicious week planned for you. We found all the recipes and gathered them for you. All you have to do is get off your tail this Sunday, and make quick work of the five great dishes below.
Here's what you can look forward to...
Breakfast is a pistachio-loaded muesli. You can eat it served on top of yogurt or in a bowl of milk. Lunch is a combo of a taco kale salad ― dress it just before eating ― and a slow cooker chicken soup. Dinner is the easiest cilantro stir fry chicken you've ever made. Make some brown rice to go with it and you have yourself a great week ahead of you.
Oh, and then there are the dark chocolate hemp bites. Because yes, this coming week deserves chocolate, too. You're welcome.
Toasted Pistachio And Pineapple Muesli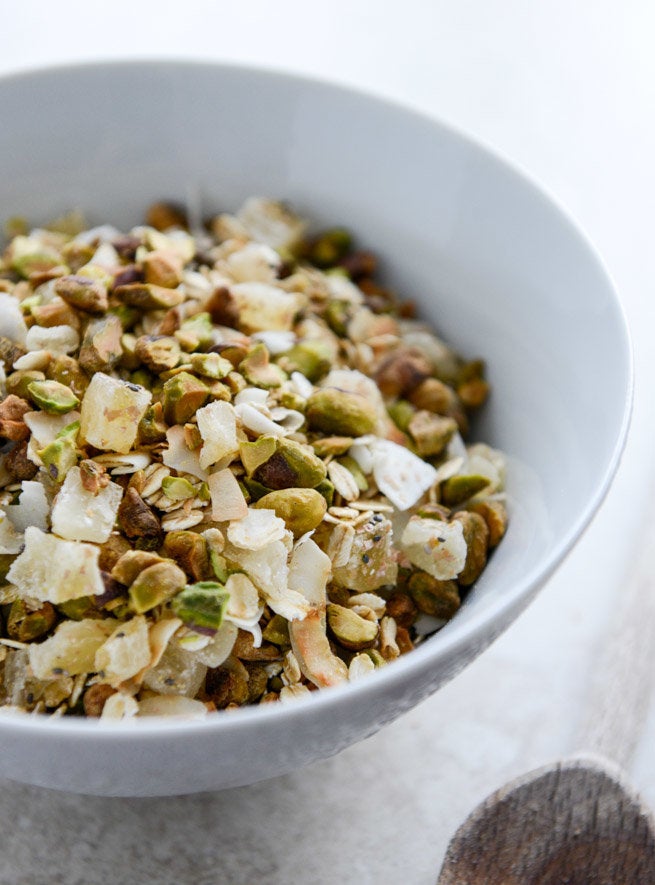 Skinny Slow Cooker Chicken Tortilla Soup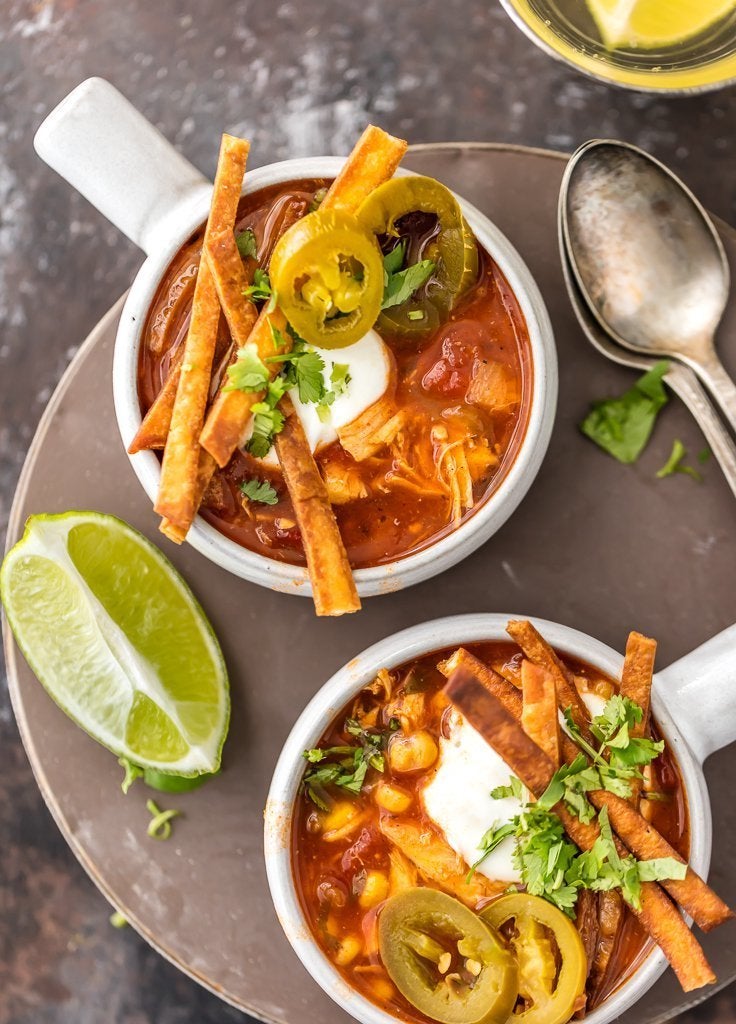 Cilantro Chicken Stir Fry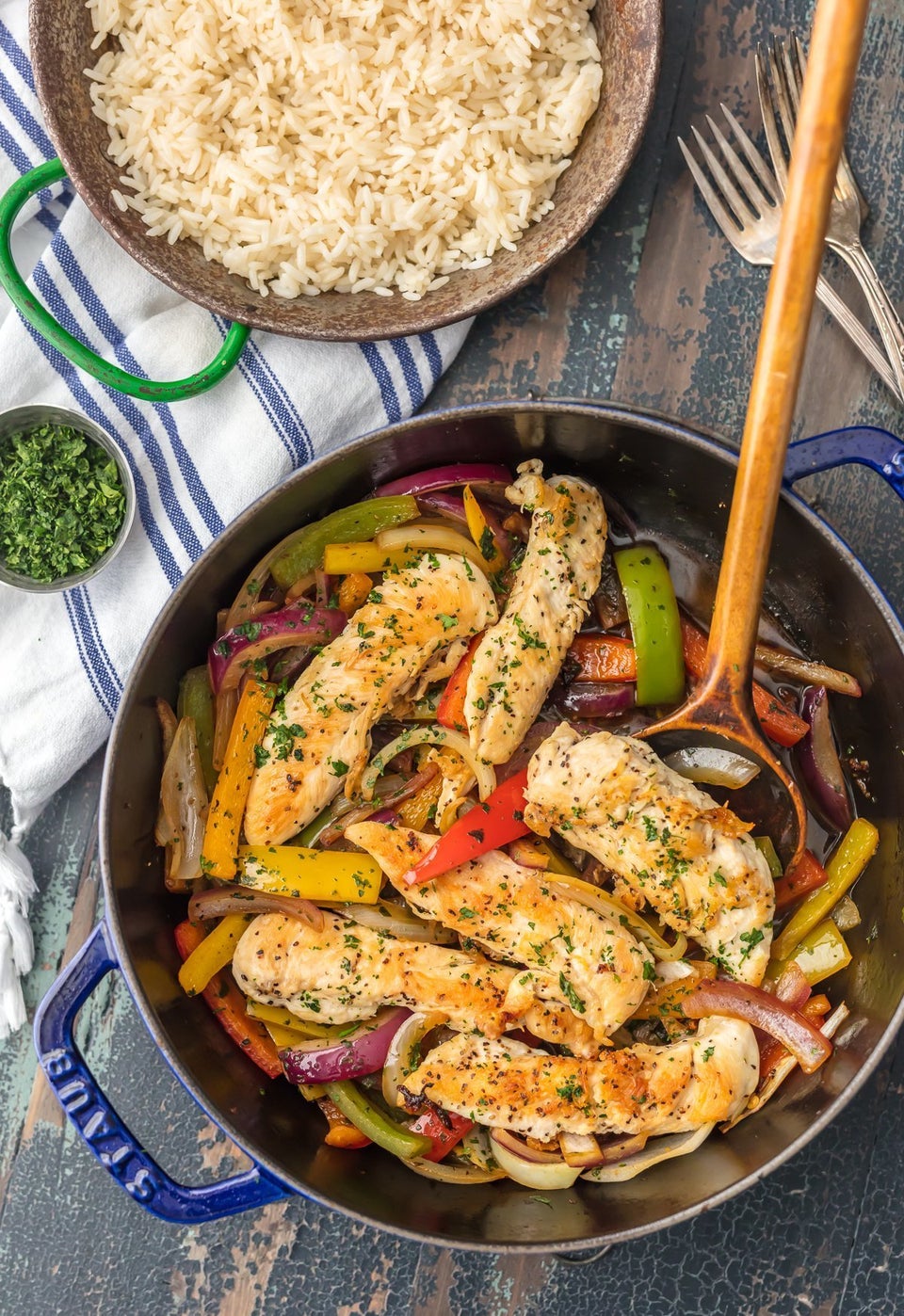 Crunch Taco Kale Salad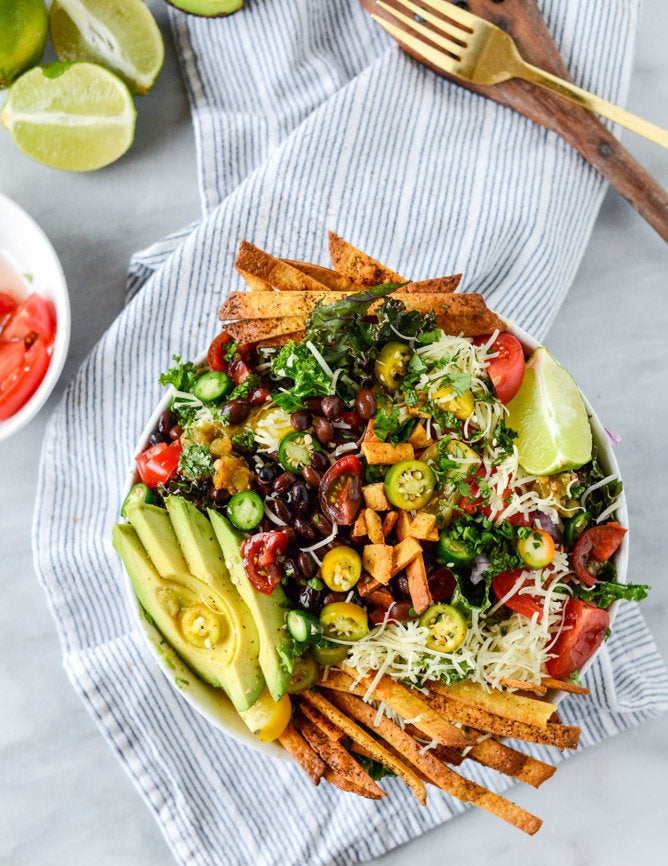 Dark Chocolate Hemp Energy Bites