Every week we bring you Sunday Meal Prep to help you lay out healthy weekly meals. Do your shopping, spend a few hours cooking, and enjoy the fruits of your labor all week long. A lot of thought goes into curating them, ensuring there's a good balance of nutrition and delicious fun.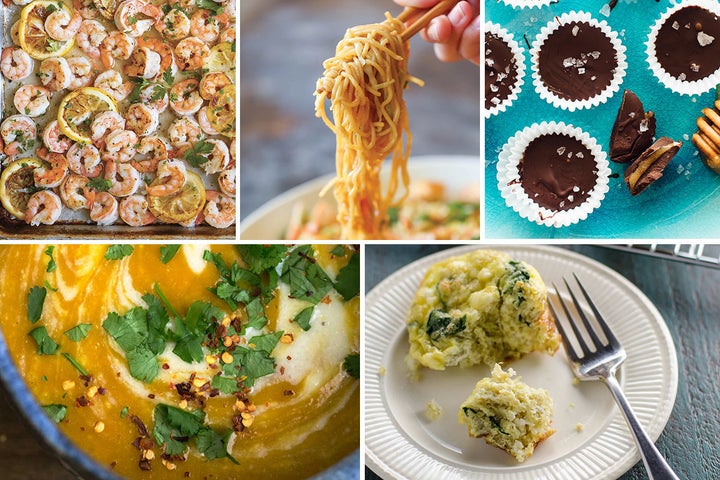 You might think Sunday is meant for lazing around on your couch, but you are wrong. Sunday is about getting ready for the week ahead. That's the only way you're going to get through all the hustle and bustle smoothly. And the most important of all that preparing ― aside from making sure you have clean underwear ― is prepping healthy meals for the week.
You're not alone in this seemingly big undertaking, we're here to help. We have five easy recipes you need to make today to ensure you have a good breakfast, lunch and dinner (plus dessert!) throughout the week.
For breakfast, there's a muffin tin frittata. While those are baking, you can get the quick squash soup going (which makes a great light lunch or dinner appetizer). Once that's simmering, pop a sheet pan of garlic shrimp in the oven and get the peanut noodles cooking. After that, all you have to make are the dark chocolate peppermint cups ― and we all have enough energy to make that happen, right?
Quinoa Muffin Tin Frittatas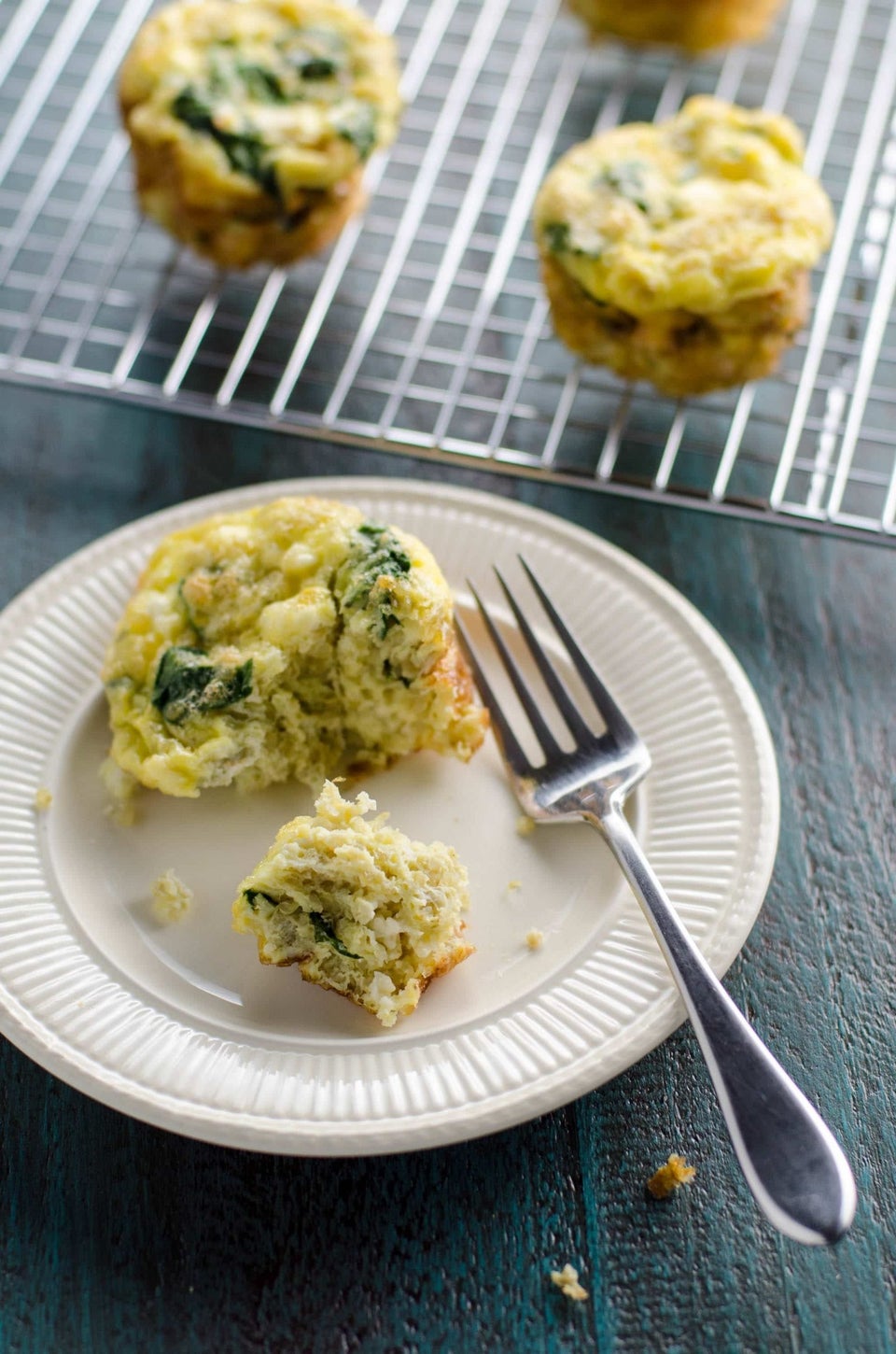 Miso Butternut Squash Soup With Millet Cream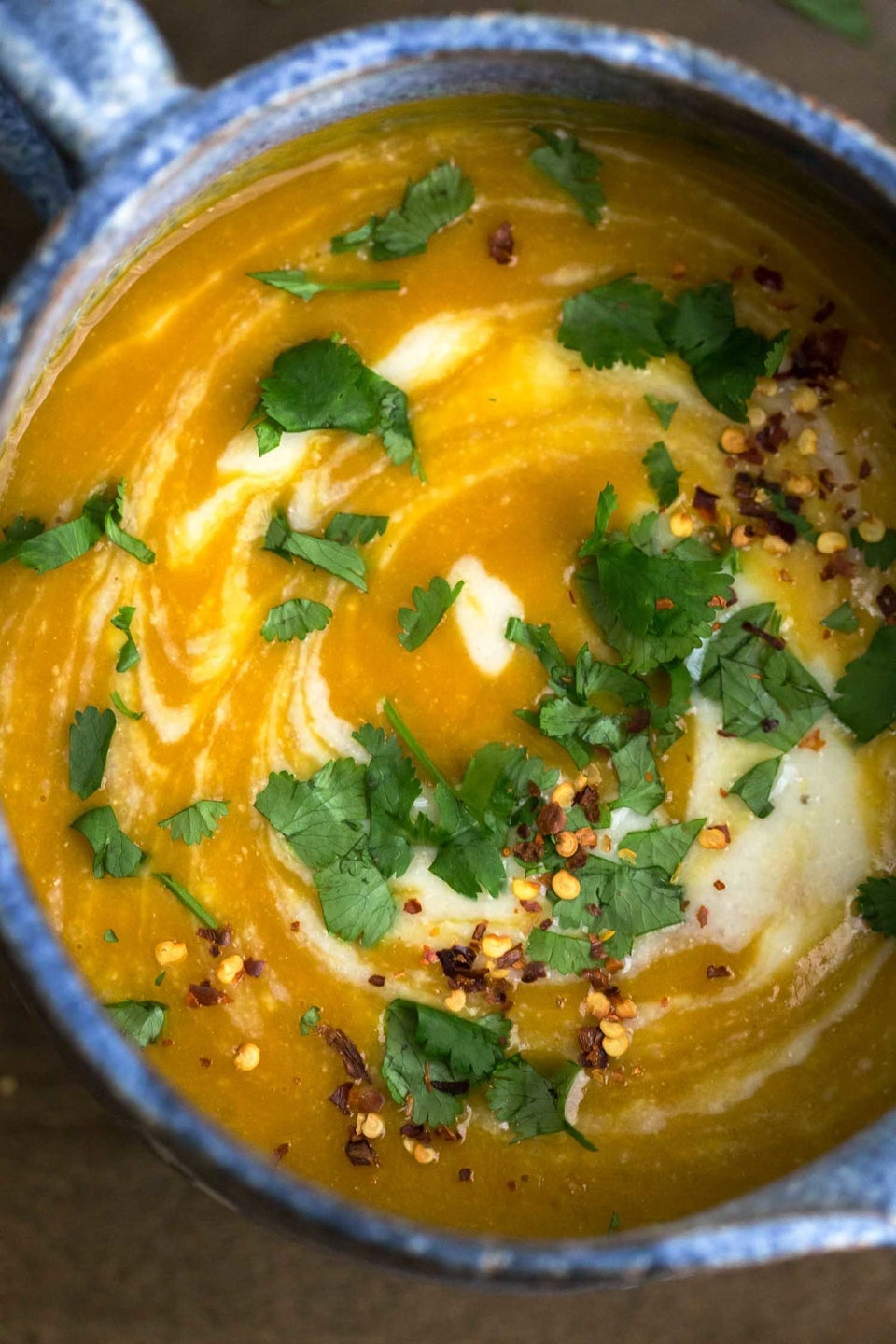 Garlic Butter Sheet Pan Shrimp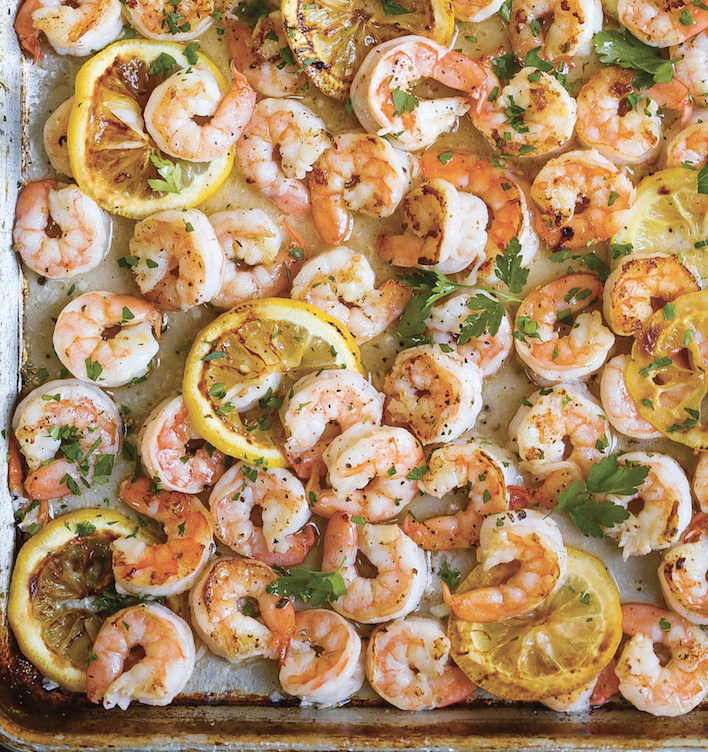 Thai Peanut Chicken Noodle
Chocolate Peppermint Cups