Every week we bring you Meal Prep to help you lay out healthy weekly meals. Do your shopping, spend a few hours cooking on the weekend, and enjoy the fruits of your labor all week long. A lot of thought goes into curating them, ensuring there's a good balance of nutrition and delicious fun.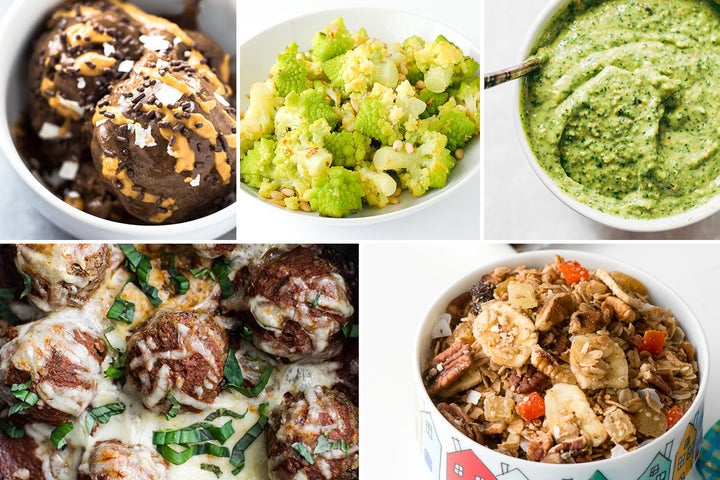 Most weeks, we try to offer you a well-rounded selection of recipes that will give you the soup, salad, entree, breakfast and dessert you just might crave. This week however, we're switching it up a bit.
For one, there is ice cream. (Well, it's banana ice cream, but it is really, really good stuff.) Two, in lieu of a soup we offer you a versatile sauce recipe. This sauce is a little bit spicy, a little bit citrusy, and a whole lot addictive. Use it on top of everything ― like the lentil bites and roasted romanesco recipes below ― but also try it as a salad dressing or sandwich spread. It'll transform everything you make into something you're excited to eat.
Gluten-Free Slow Cooker Tropical Fruit Granola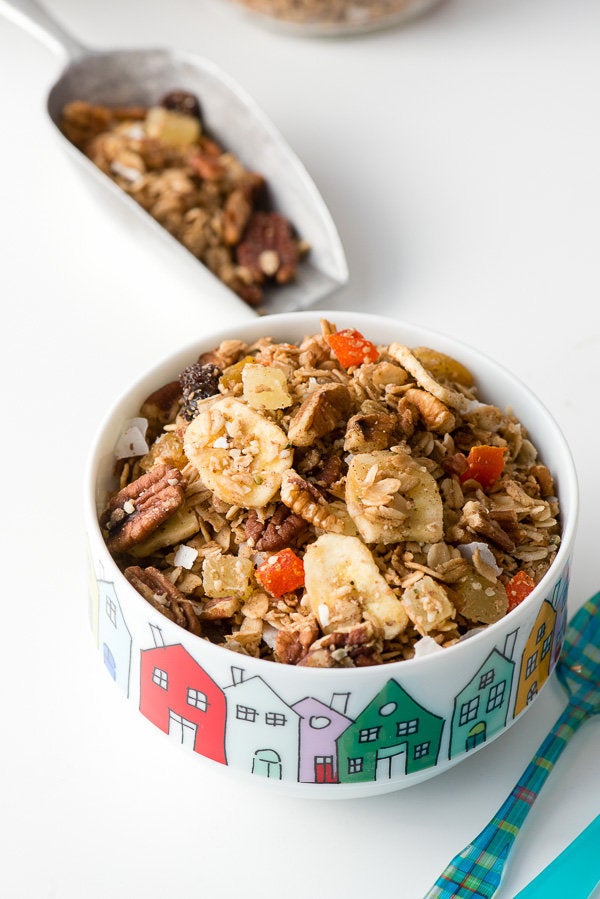 5-Minute Magic Green Sauce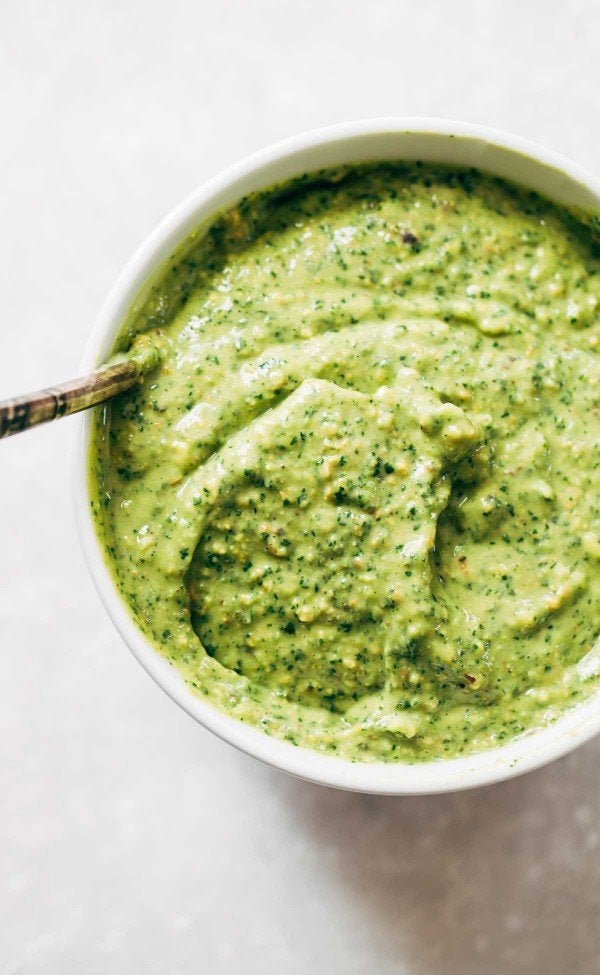 Marinara-Smothered Lentil Bites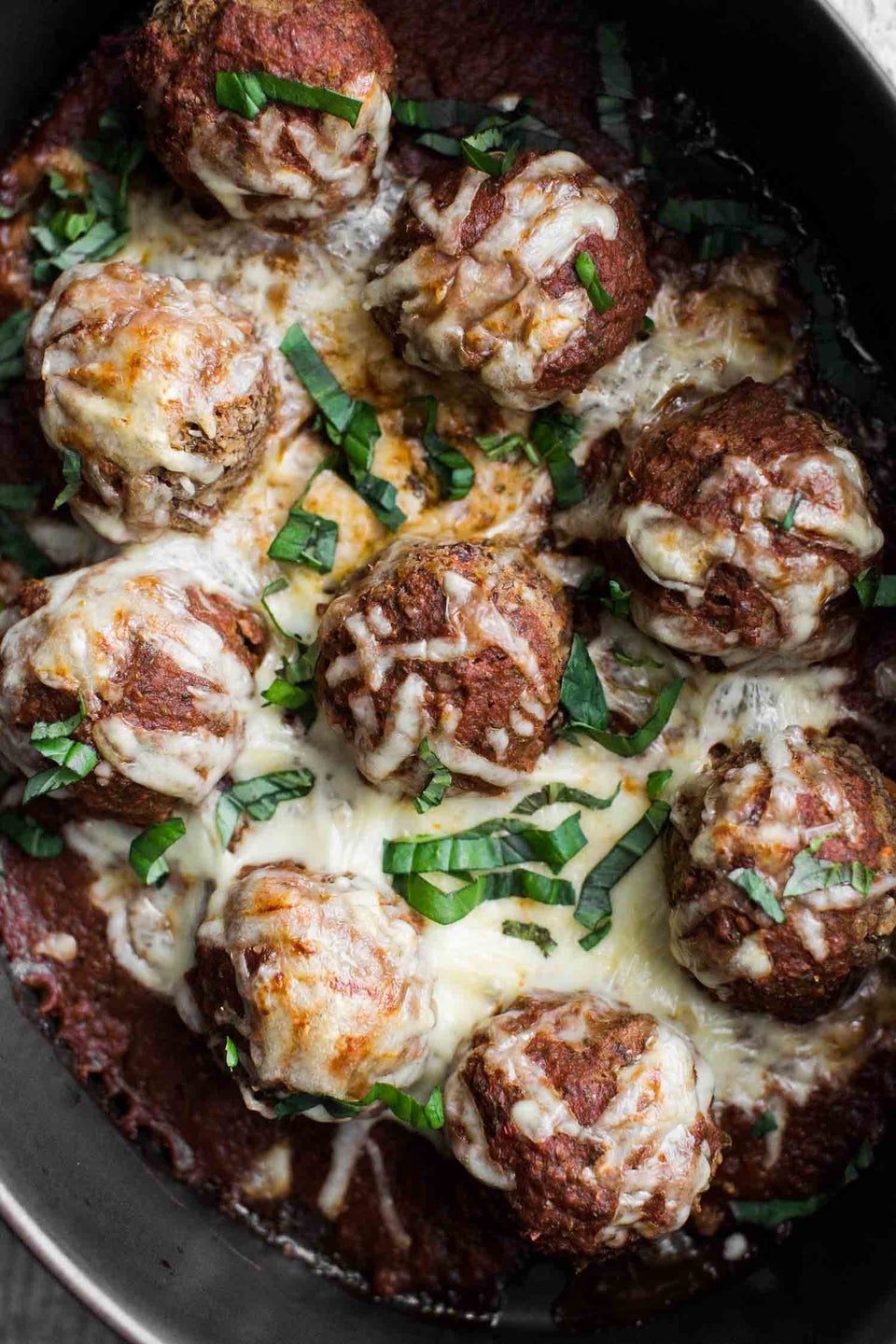 Lemony Romanesco With Pine Nuts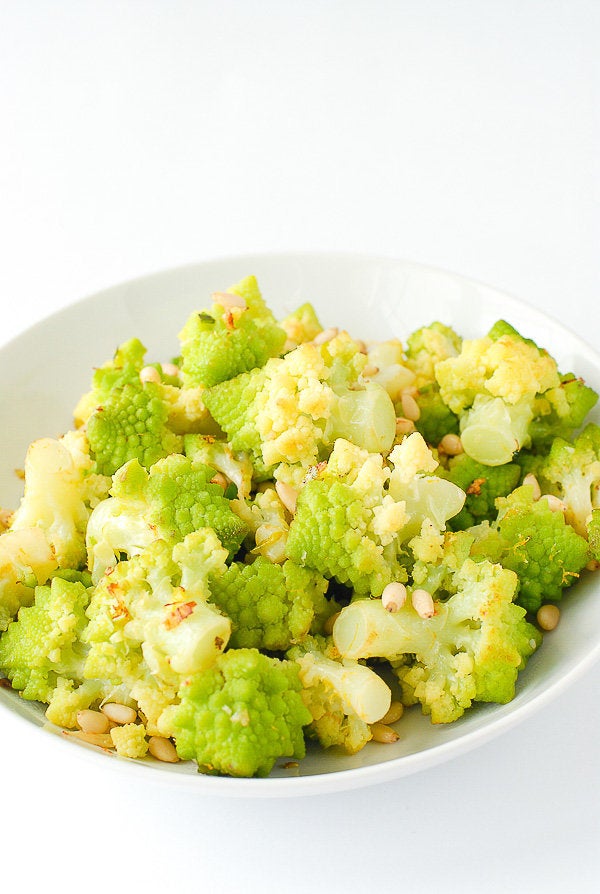 Chocolate Banana 'Ice Cream'