The show, adapted from Tina Fey's 2004 film and now playing at New York's August Wilson Theatre, scored 12 Tony Award nominations in May. But in a decision many fans of the musical deemed, well, un-fetch, Weed didn't get a nod for her delightfully deadpan portrayal of Janis, the art nerd of the show's fictional North Shore High School.
(For a taste of Weed's performance, see her singing "I'd Rather Be Me" above during an April appearance on NBC's "The Tonight Show.")
However, the one person who isn't bothered by the lack of awards season love is Weed herself. The 29-year-old Boston native told HuffPost the outpouring of fan support she's received is "a bigger compliment" than a Tony nomination itself.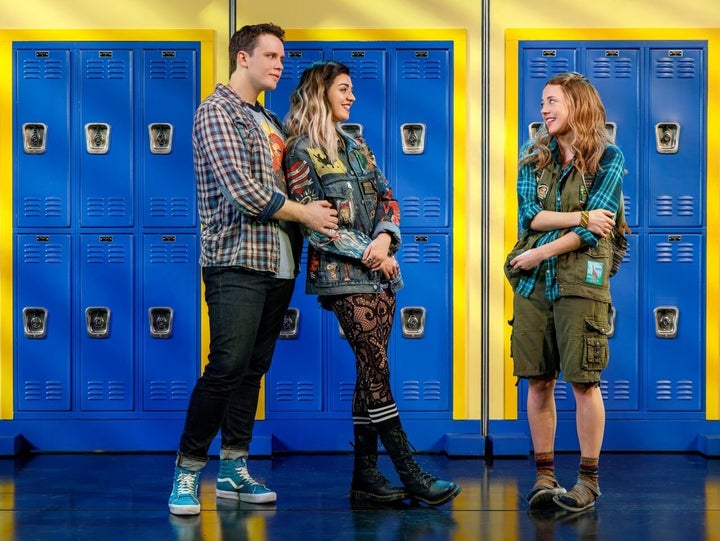 "I don't think it's a role the Broadway community ― well, the old-school members of the community who still run things ― fully understands or embraces," she said. "I'm protective of the character and protective of all the young people I've met who remind me of Janis. ... If you can't handle a 17-year-old girl flipping off the patriarchy, then I think you're going to be in for a tough ride, because that's what we're seeing from the younger part of our generation." 
Weed herself admits she has never fit the mold of a typical ingenue. She's shown a flair for playing quirky, if tormented, outsiders like Sally Bowles in a regional 2015 production of "Cabaret," for which she received a Helen Hayes Award, and Veronica Sawyer in 2014′s off-Broadway musical version of "Heathers." When she auditioned for "Mean Girls" last year before its out-of-town run in Washington, D.C., she said she felt an instant connection to the "traumatized, blunt and justifiably angry" Janis. 
Once Weed landed the part, she was thrilled to help give Janis (portrayed in the film by Lizzy Caplan) a substantial makeover for Broadway. For one, the character and her gay pal Damian (Tony nominee Grey Henson) co-narrate the show, reshaped somewhat as "a cautionary tale" about the perils of high school. Second, Weed's Janis identifies as queer, though her sexuality is never labeled in the show.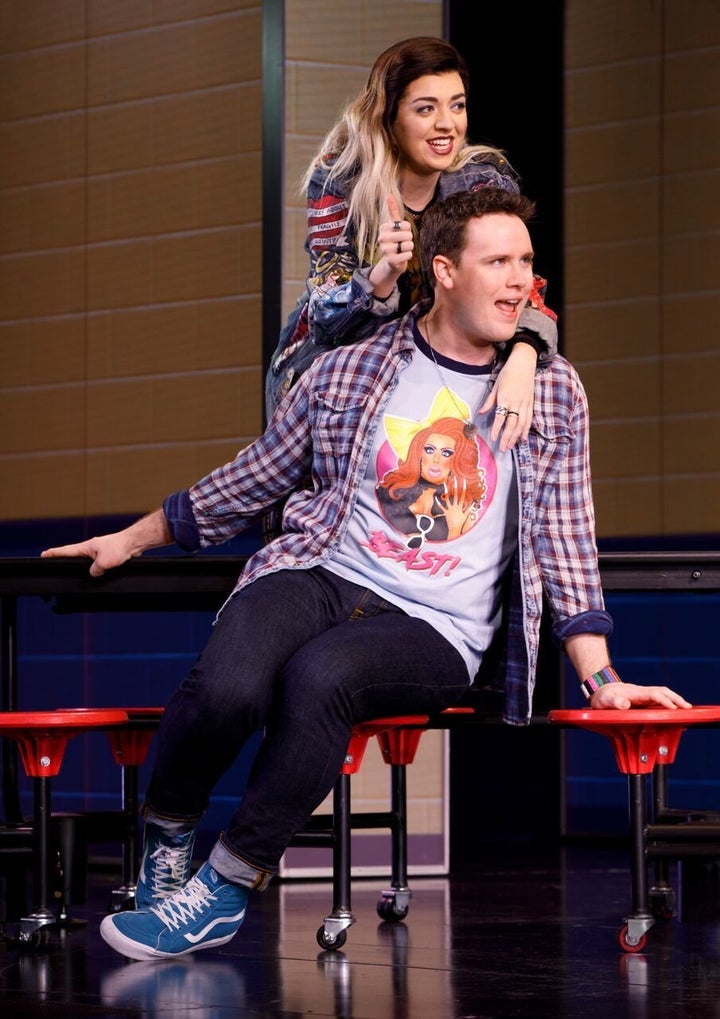 "We've opted not to label her so that people can project their own stories onto her," Weed said. "She's not straight. She's not gay. She's somewhere in the middle. ... I think that's also a helpful character trait in 2018."
As for Janis' more unfiltered moments, she added, "I think it's really important for young audiences to see that you don't have to apologize for being angry when you're angry, and you don't have to apologize for standing up for yourself when people are pushing you around." 
Growing up in Massachusetts, Weed developed a love for the arts early on. She began performing at age 5, when her mother enrolled her in a children's opera company that staged fairy tales set to classic scores.
The spotlight became a more personal refuge two years later, Weed said, when her father died of cancer. That loss continued to impact her life through her teen years, where she struggled with "all of the social stuff and the catty behavior," and opted to transfer from a private preparatory school to Walnut Hill School for the Arts in Natick, Massachusetts, to study theater.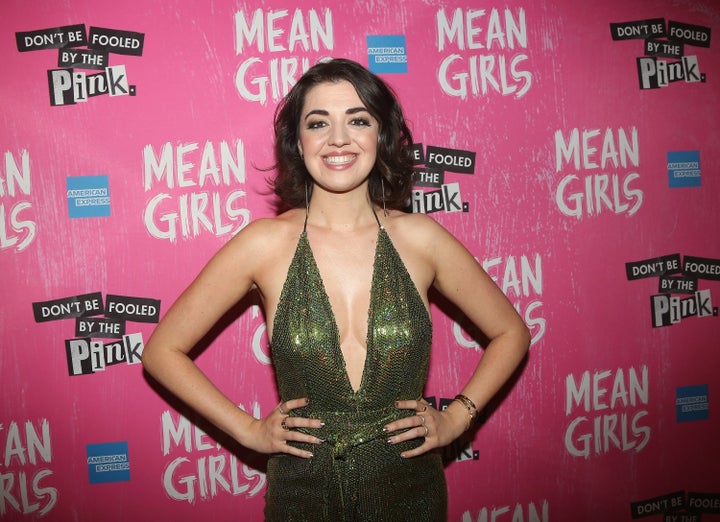 That decision "saved her life," she said, though she taps into those adolescent struggles when bringing Janis to life eight times a week. The character's outspoken cynicism has even impacted her personal life a bit too.
"One of my first-date questions for people is always, 'Did you have a good time in middle school?' If they're either confused by my question or they're like, 'Yeah, it was fun,' I'm like, 'I can never see you again,'" she quipped. 
Weed found a bit of an artistic kindred spirit in Fey, who adapted the script of the "Mean Girls" film, starring Lindsay Lohan and Rachel McAdams, for the stage, and was hands-on regarding every aspect of the Broadway production, with music and lyrics by Fey's husband, Jeff Richmond, and Nell Benjamin.
"Tina Fey is a genius ― I've seen it with my own eyes now," she said. "She's a very observant person, and I've never seen somebody write such a high volume or as quickly as she does. There's nobody like her. ... She's done a really good job of taking [the 'Mean Girls' movie] and turning it on its ear and making it mean as much as it possibly can."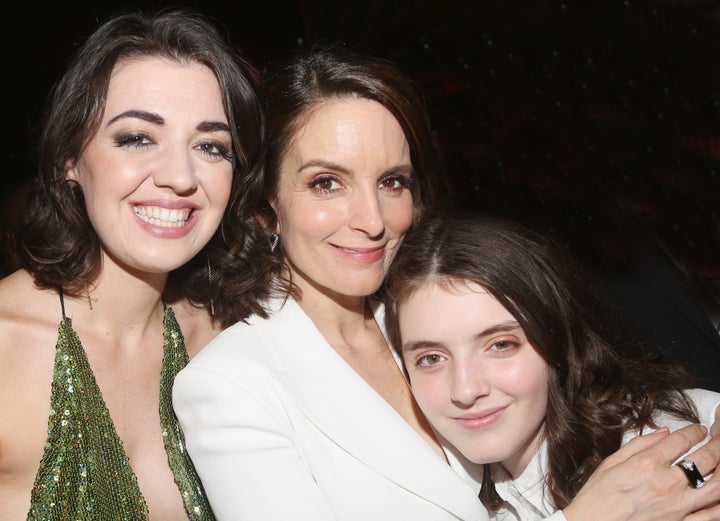 Looking ahead, Weed dreams of one day playing "an actual superhero," but says she's open to any role that would incorporate "tricky elements like dialects" and require "an incredibly strong presence, and not just fade into the background." 
And, if those outspoken legions of fans have their say, Weed's star will only continue to rise on Broadway and beyond.  
"I'm not able to change the tools that I bring to the table," she said. "I've tried to fade into the background many times, and I just can't do it."
Calling all HuffPost superfans!
Sign up for membership to become a founding member and help shape HuffPost's next chapter
BEFORE YOU GO