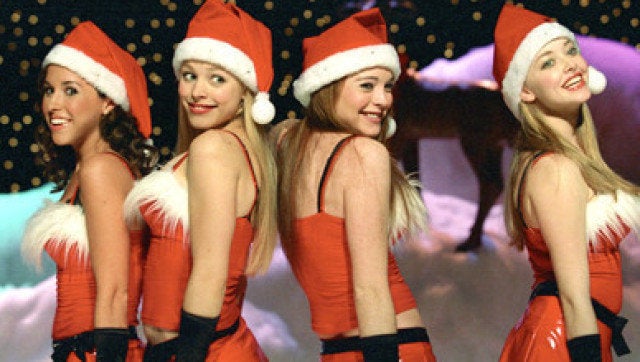 Nothing says Christmas like... a sexy Santa costume.
OK, maybe not. But we did recently discover that sexy Christmas costumes are a thing, from festive pasties to yuletide man-thongs. Who knew sassy Santas actually existed in real life, outside the confines of the "Mean Girls" set?
Because really, the best Christmas costumes of all are the latex Santa Claus get-ups worn by Cady Heron, Regina George, Gretchen Wieners and Karen Smith in the beloved teen movie from 2004. Christmas isn't complete without a viewing of the Plastics' "Jingle Bell Rock" performance in all its inappropriately saucy glory.
Cue the boombox, Gretchen.
For some more slightly-NSFW Christmas costumes: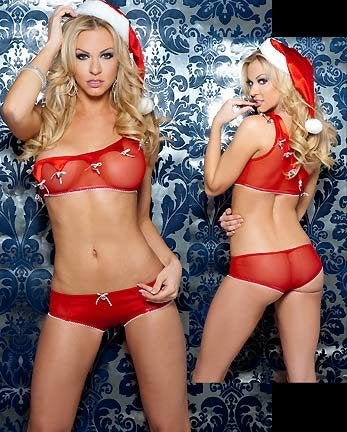 Worst Sexy Christmas Costumes
Related