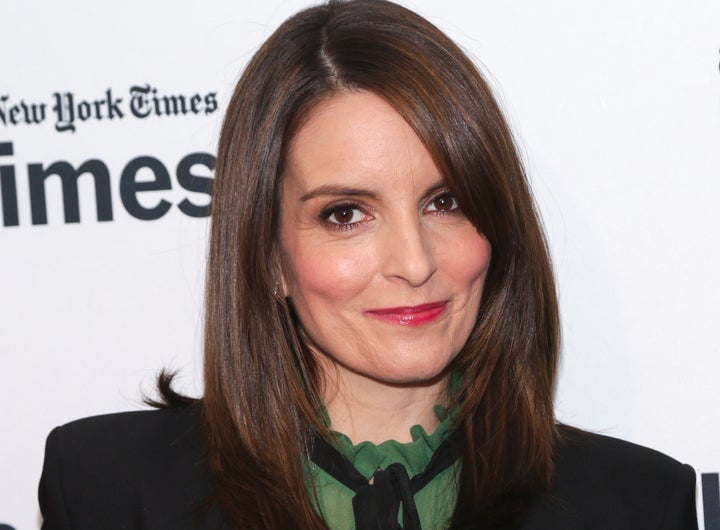 Tiny Fey has confirmed that a long-desired musical version of the 2004 film "Mean Girls" is coming.
During a New York Times panel series at Manhattan's Florence Gould Hall on Wednesday evening, New York Times' culture reporter Melena Ryzik asked Fey about the possibility of a "Mean Girls" musical one day coming to fruition. After initially stumbling a bit, Fey admitted, "My husband [composer] Jeff Richmond and I, [along with lyricist] Nell Benjamin, have been working on it."
Looking for something more concrete, Ryzik pushed harder. "So is that still happening?" she asked Fey, who responded with a resounding, "Yes, yes."
The sold-out crowd of Fey fans cheered, while Fey joked that the musical was still "years away." The day before, Fey had also told radio host Howard Stern that a musical was in the works.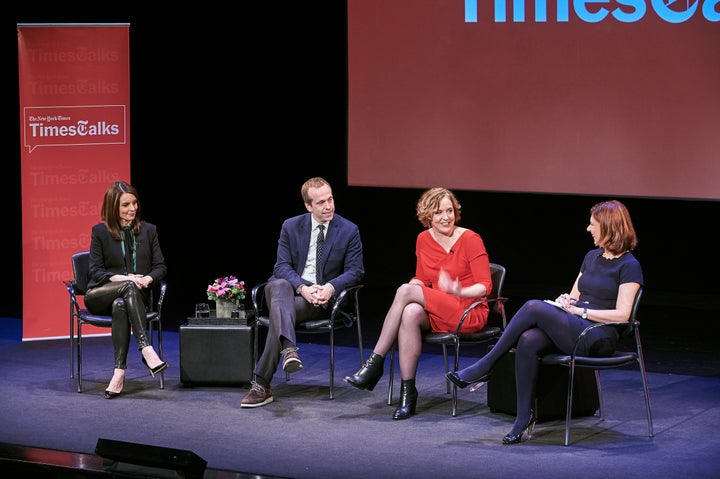 Fey spoke at the panel as part of her promotional tour for "Whiskey Tango Foxtrot," about a war correspondent in Afghanistan. The panel also featured "Foxtrot" screenwriter and frequent Fey collaborator Robert Carlock and New York Times reporter Kim Barker, who wrote The Taliban Shuffle, the memoir the movie is based off.
Barker recounted a day when she visited the "Foxtrot" set and Fey insisted she had to stay. The NYT reporter recalled Fey telling her, "You can't leave yet because the grilled cheese truck is coming."
When asked about a sex scene in "Foxtrot," Fey said, "The only way I would ever agree to do any kind of scene, romantic scene like that, sex scene, is if it's a comedic scene. Because I'm just not going to do that for real." After the crowd laughed, Fey continued that there's "not enough money in the world" to do a straightforward sex scene and added, "I never have and I never will."
Throughout the talk, Fey had quite a few other choice quotes that would similarly satisfy obsessives of her past work. In response to a multiple-choice question about which character Liz Lemon of "30 Rock" would switch lives with, Fey chose Leslie Knope, because of "power" and "waffles."
And in what was perhaps the most Liz Lemon-esque moment of the night, Fey announced, "It's now official that I've kissed more men on camera than in real life. By a wide margin."
Before You Go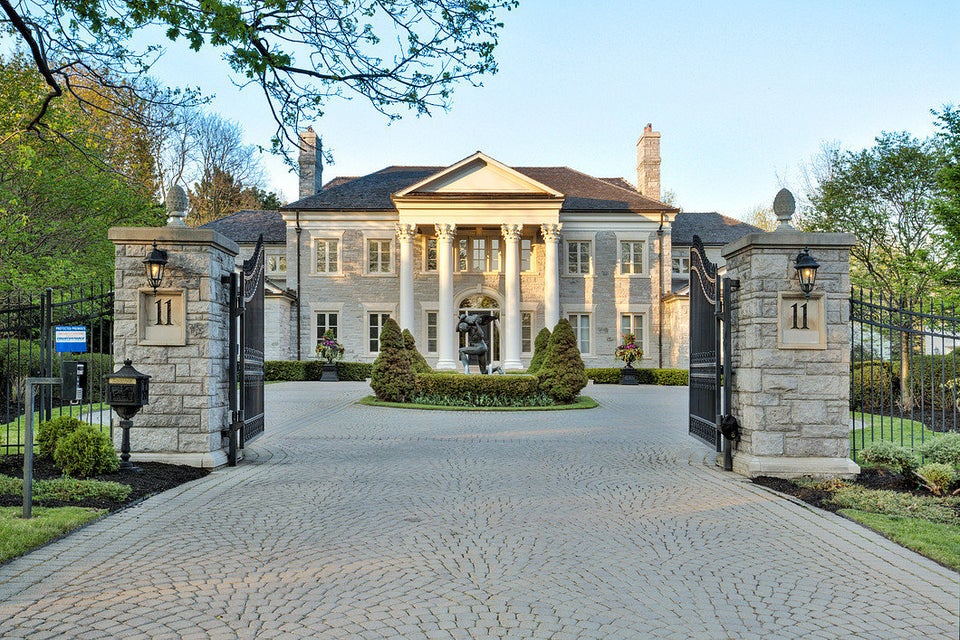 'Mean Girls' House For Sale In Toronto
Popular in the Community