When we look back at our lives, it is often the milestones that stick out: graduations, birthdays, weddings and the sort. However, these times are not necessarily the ones that shape who we are as people, and how we have carved out our own incredible, lovely worlds. Sometimes we need little reminders that the everyday moments are what make us who we are.
Below are some integral life moments that aren't necessarily benchmarks in life, but rather the more understated, yet equally important, times we should be remembering and appreciating.
This list is brought to you in partnership with Chevrolet Malibu, for people who know what's valuable.
1. A Child Grabbing Your Hand For The First Time
There are a number of important milestones in a child's life -- first steps, words, the time they make a really good joke. But what about the moment they respond to the love you've given them? According to Psychology Today, children that are lovingly touched by their parents or loved ones have healthier brain development than children who have not been given adequate physical affection. Whether the child is your son or daughter, or just a young boy or girl whose family you know and love well, the kid's ability to reciprocate love will stay with you forever.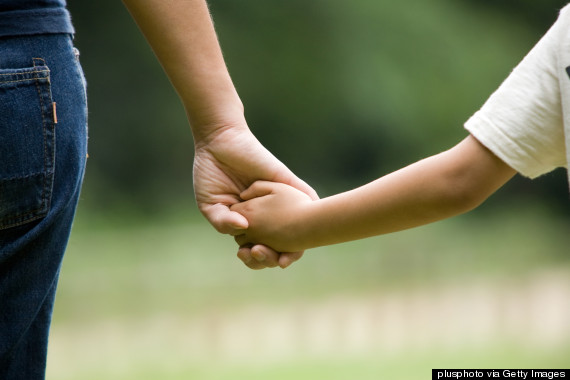 2. Running Into A Friend You Haven't Seen In Awhile
Call it serendipity or plain old coincidence, but seeing an old friend in an unexpected place can be an incredibly important moment. Friendly interaction helps to brighten moods, especially when it is a special moment. We may not realize how integral that is to our relationships and wellbeing.
3. Experiencing A New Culture
New experiences are moments that we may not see coming, but can be some of the most monumental of our lives. Have you ever sat down in a Bedouin tent for a traditional tea ceremony, or watched a Hawaiian luau from the front row? While they may not become a part of your everyday routine, those things that may seem different are actually the ones that will help us understand ourselves better.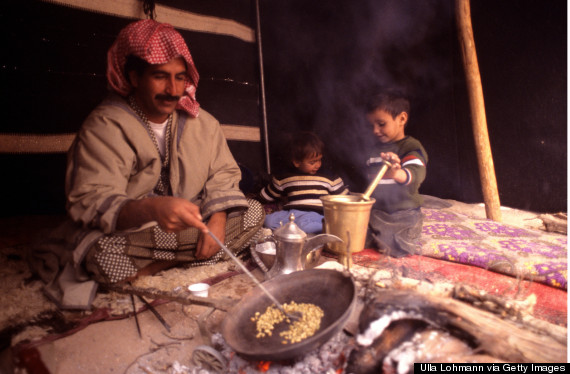 4. A Loved One Expressing Their Gratitude
A quick thank you here or there may not seem like a big deal on the surface, but it can mean the world in ways you never realized. According to a study conducted by the Harvard business school, clearly expressing your gratitude for someone else can make them feel better and worthier than they did before. "People might just not realize how powerful expressions of gratitude are," Harvard professor Francesca Gino says.
5. Coming Home To A Barking, Licking, Loving Pet
Coming home after a hard day to your favorite cuddly creature can be more than just pleasant. According to the National Institute of Health, this moment of connection between you and your pet can actually lead to long term health benefits. And while a dog may be a best friend to some, a cat, or any other loving animal, can give you the same emotional satisfaction.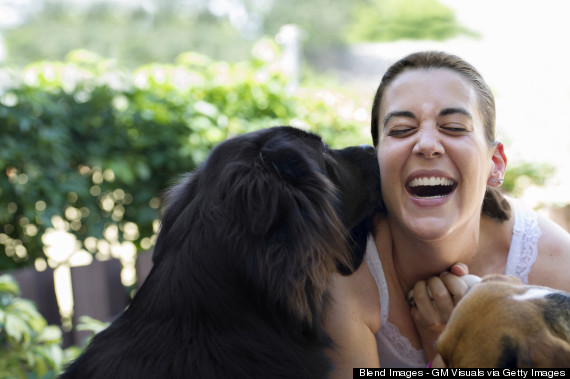 6. Quitting Something That Makes You Unhappy
Quitting is terrifying. People associate quitting with losing, an inability to get the job done. But this is just not true -- letting go of something that just isn't working out will not only make you happier, but more successful in the long run. In fact, economist Stephen Dubner says you shouldn't just fail or quit -- you should do it fast. And often. Seize the moment and let your true self find the path to happiness.
7. Grabbing Some Alone Time... When You Least Expect It
Spending time with loved ones can be the most meaningful and important experiences of your life. But what about spending time by yourself? Have you ever woken up in the morning before everyone else in the house, and found yourself in the midst of a beautiful, personal moment? Some say that not only can alone time boost creativity and give clarity on important matters, but it may also actually help with depression.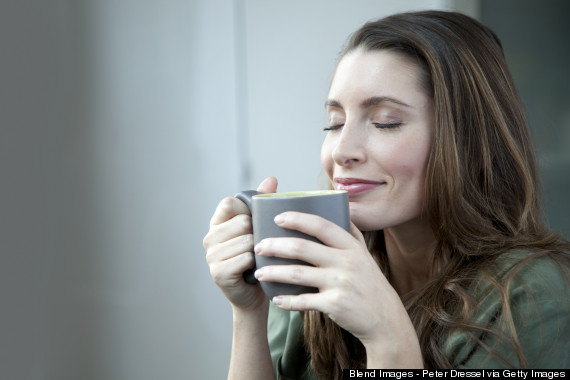 8. Realizing You've Mastered A Difficult Skill
An adult can think of a thousand excuses to give as to why they shouldn't learn a new skill. After all, it takes time, money, and practice, to name a few. But that moment when you can finally conduct a conversation in Spanish after months of online study, or you cross the finish line during that half-marathon, no excuse can ever compare to the pride you feel. While the fear of the unknown is something that plagues most people every day, actually fighting against those urges and allowing yourself to explore the discomfort zone can inherently shape who you are.
9. Hopping In The Car For A Random, Unplanned Road Trip
Spontaneity is something that you can't pre-empt, and will just come upon you when the time is right. The important thing is to seize that moment and allow yourself to fully commit to the experience. Something like an unexpected road trip, whether it is just for the day or a full cross-country adventure, can allow you to let go and hone in on the moments that matter.