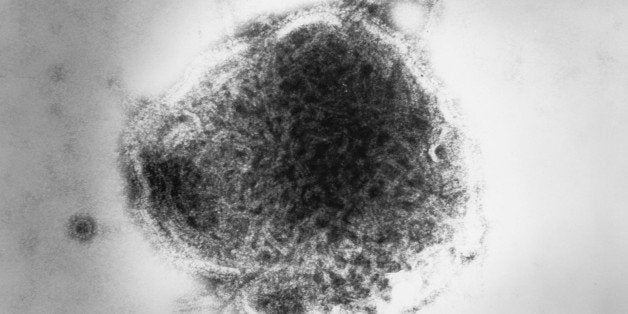 ATLANTA, Dec 5 (Reuters) - The number of reported cases of measles in the United States this year is nearly three times the annual average, federal health officials said on Thursday, highlighting the continued threat of the disease 50 years after development of a vaccine.
There have been 175 measles cases so far in 2013, compared with the typical national average of about 60 cases a year, the Centers for Disease Control and Prevention said.
The federal health agency said home-grown measles were eliminated in the United States in 2000, but the disease has continued to be carried into the country from people who have traveled abroad.
The CDC said 172 of the 175 U.S. cases this year involved patients who were infected overseas or caught the disease from someone who had traveled internationally. The source of the other three infections remains unknown, the agency said.
"A measles outbreak anywhere is a risk everywhere," CDC Director Tom Frieden said. "The steady arrival of measles in the United States is a constant reminder that deadly diseases are testing our health security every day."
Earlier this year, the CDC linked 58 cases of measles in Brooklyn, New York, to an unvaccinated 17-year-old who had traveled to London. Twenty-three cases in North Carolina this year were tied to an unvaccinated resident who contracted the disease while on a three-month visit to India.
The CDC said 158,000 people die worldwide each year from measles.
The last measles death in the United States was in 2003, according to the agency. Before the country launched a widespread vaccination program in 1963, it had 450 to 500 measles deaths each year.
Measles is highly contagious and transmitted when an infected person breathes, coughs or sneezes. The disease can be spread even before an infected person has developed a rash from the virus.
The CDC recommends that children get two doses of vaccine for measles, mumps and rubella, starting at 12 to 15 months of age.
Increased vaccination worldwide and improving the ability of public health agencies to rapidly respond to outbreaks are keys to reducing measles and other diseases, the CDC said. (Editing by Colleen Jenkins and Gunna Dickson)