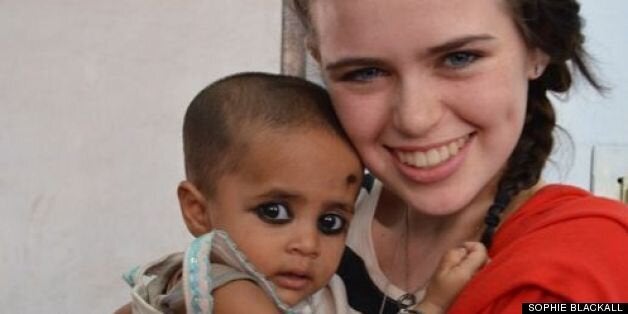 This post is part of the Global Mom Relay. Every time you share this photo essay, $5 will go to women and girls around the world. Scroll to the bottom to find out more.
My daughter Olive and I are traveling in India with the Measles and Rubella Initiative.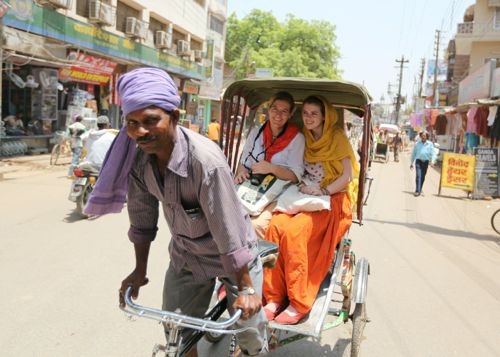 Olive is my first child, and was born 16 years ago in Australia. The birthing center was like a high-end hotel with mood lighting and a whirlpool, and I stayed there for five days with round-the-clock support from reassuring midwives and jolly nurses and encouraging lactation consultants. Yesterday, Olive and I visited a maternity ward in Varanasi, India. Here are some of the mothers we met, recovering with their newborns.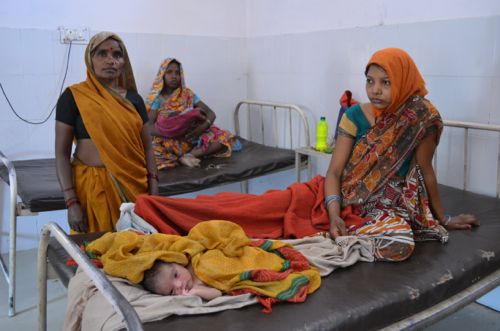 We are traveling in Uttar Pradesh to see a measles immunization campaign in action with the Measles & Rubella Initiative. Measles is still responsible for about 150,000 child deaths every year. Around 430 children die every day and about one third of those are in India. But vaccination is safe, effective and inexpensive, costing only a dollar a child. The Indian government is working hard to get the vaccine to all children, no easy task in a country where 27 million babies are born every year. Which is more than the entire population of Australia. This measles campaign aims to reach 134 million children. We met a few of them.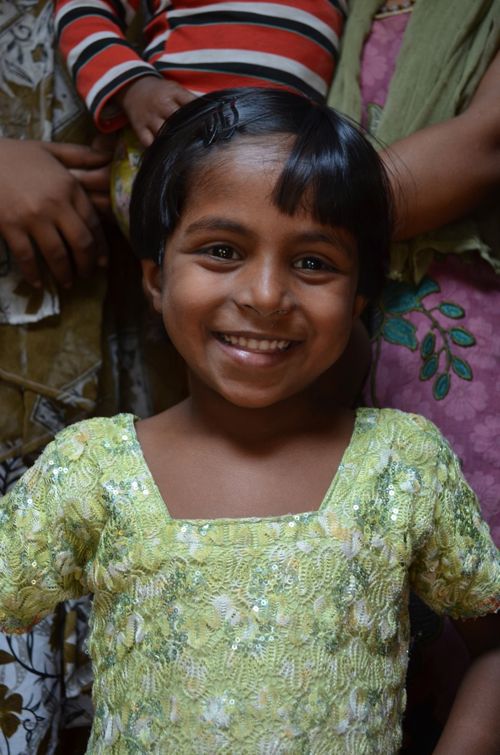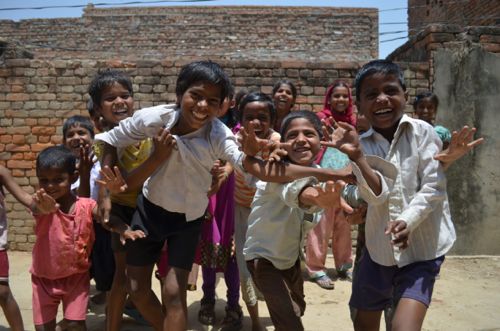 My family and I live in New York now, and we take education and clean water and WiFi for granted. It has been an extraordinary experience to be welcomed into homes in rural Uttar Pradesh -- India's largest State, to get a glimpse of another kind of life. There are so many challenges here; challenges of getting enough food to eat -- let alone nutritious food -- of clean water, of living with ancient cultural beliefs which are often at odds with science. Some people believe, for instance, that measles is a curse from the gods, an illness to be endured without medical intervention. Changing these beliefs takes the time and patience of volunteer workers who go door-to-door in these communities, talking to families about immunization and hygiene and health practices.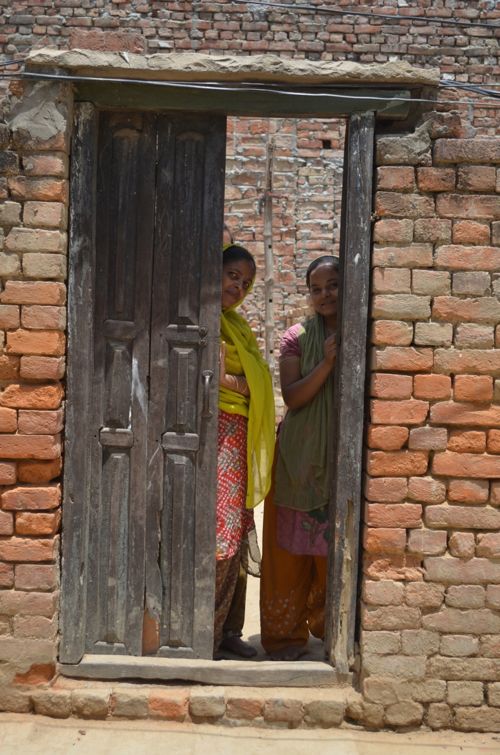 Life in rural India seems especially challenging for girls, and it was eye-opening and very moving for Olive to meet with girls her own age.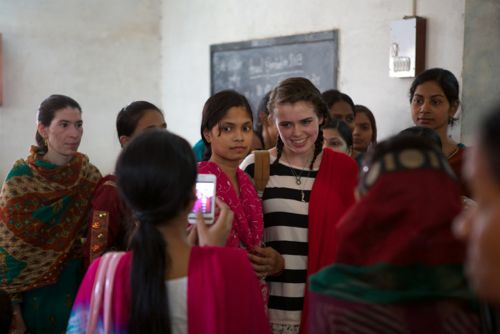 The most enduring advice my mother gave me was to be kind. To treat others as you would be treated. Kindness and empathy are two of the simplest human qualities, and the most effective means to opening doors and understanding other people. It's amazing what can be achieved with a smile. I hope I have passed this down to my own children. I have to say I was pretty proud to watch Olive winning over a fretful baby who waited to be vaccinated in 105 degree heat, or talking to the old ladies bundling sari scraps in the shade. And then too as she joined a game of the familiar "Red Light, Green Light", proving that kids are kids, the world over.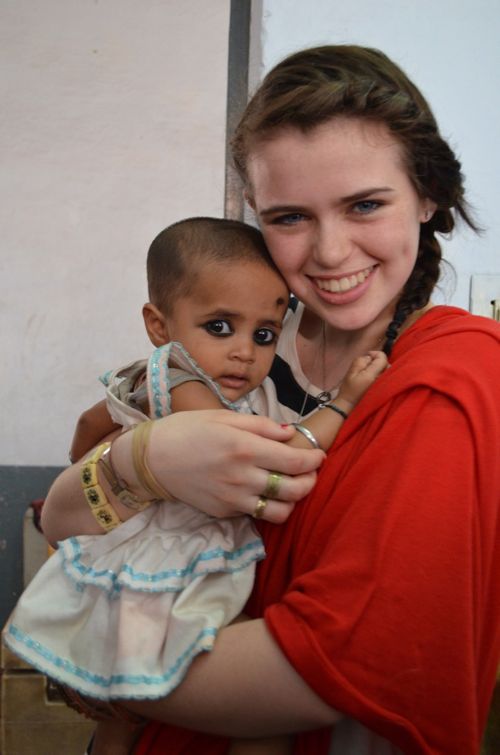 Motherhood is a universal bond. We all want our children to be healthy and happy. I was so inspired to see so many mothers here embracing the idea of immunization -- giving their children a shot at life.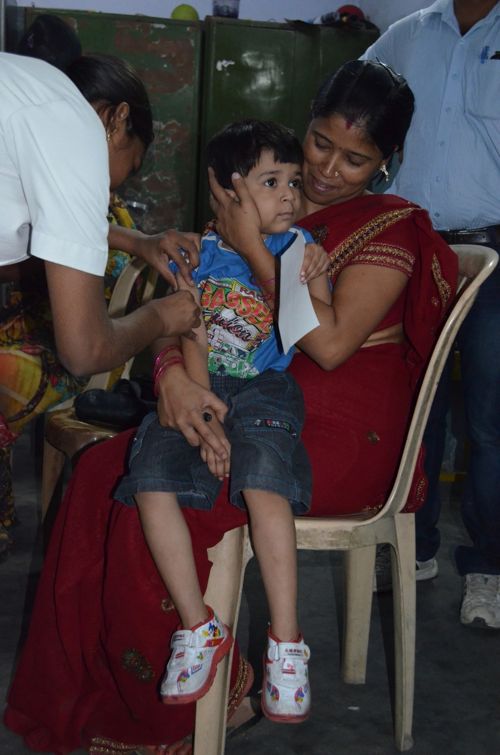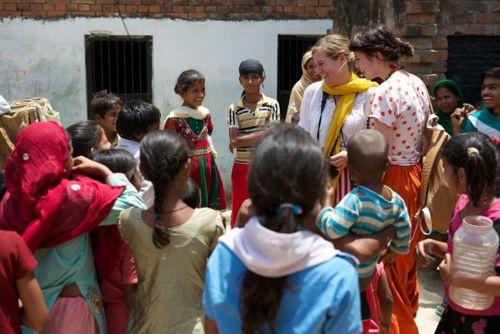 Each time you share this Global Mom Relay piece on Facebook, Twitter, or Email via the social sharing icons above, or through clicking on the above graphic, or donate $5 or more, a $5 donation (up to $500,000) will be donated by Johnson & Johnson and the Bill & Melinda Gates Foundation one of four innovative campaigns: Shot@Life, Girl Up, the Mobile Alliance for Maternal Action and the Global Alliance for Clean Cookstoves. For more information, visit www.unfoundation.org/globalmomrelay. The United Nations Foundation, Johnson & Johnson, BabyCenter, The Huffington Post, and the Bill & Melinda Gates Foundation created the Global Mom Relay, a first-of-its-kind virtual relay with a goal of improving the lives of women and children around the globe.
Related