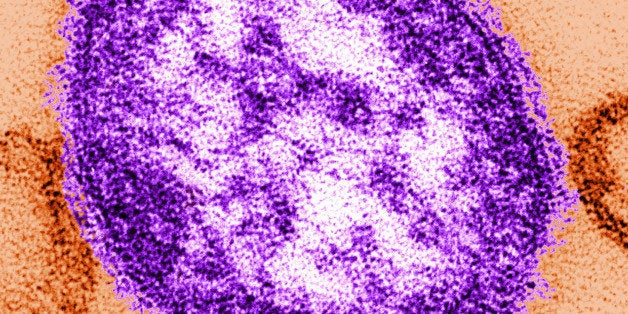 ATLANTA, Feb 9 (Reuters) - An infant in Georgia has been diagnosed with measles, marking the state's first reported case of the disease since 2012, health officials said on Monday.
The Georgia case is unrelated to a California outbreak that originated with a person from outside the United States who visited the Disneyland theme park in Anaheim in late December, Georgia health officials said on Monday.
Some 121 people in California and 16 other states have been diagnosed with measles this year as of Friday, with 85 percent of the cases linked to the Disneyland outbreak, according to the U.S. Centers for Disease Control and Prevention (CDC).
In the Georgia case, the patient arrived in Atlanta from outside the United States and is being treated at a local hospital, health officials said.
State health officials are working with the CDC to identify anyone who may have been exposed to measles from the infant, the Georgia Department of Public Health said.
Since 2002, there have been a total of 11 measles cases in Georgia, all of them to originating abroad or linked to overseas cases, health officials said. (Editing by Jonathan Kaminsky; Editing by Sandra Maler)

Popular in the Community