 Despite strong outcry against it from the adult film industry, a measure requiring porn performers to wear condoms on set was passed by LA County voters Tuesday.
The "Safer Sex in the Adult Film Industry Act'," or Measure B, passed 56 percent to 44 percent, with 100 percent of precincts reporting. In addition to mandating condoms, it will require porn producers to apply for a permit from the LA County Department of Public Health to shoot sex scenes. The fee will finance periodic inspections of porn filming, and violations will be subject to civil fines and criminal misdemeanor charges.
CLICK HERE OR SCROLL DOWN FOR UPDATES.
James Deen, a 26-year-old award-winning porn superstar, commented to The Huffington Post about the passage of Measure B. "I am disappointed. Not particularly about the law but about my community of adult entertainers being continually bullied and used by others," he wrote in an email.
"It will be interesting to see what happens next. People will most likely move production out of Los Angeles and take out tax money with us," Deen wrote. "Hopefully this measure passing will help us get more organized in the future and that, along with Los Angeles losing our business, will allow people in politics to start seeing us as an asset."
Christopher Ruth of Fine Ass Marketing, a PR firm specializing in adult films, also told HuffPost that he thinks some porn filming may relocate. "Now the adult film industry has some tough choices to make, including appeals and possible relocation, which will take thousands of jobs and tax revenue out of Los Angeles and California," Ruth said.
Measure B was spearheaded by the AIDS Healthcare Foundation, which says that STDs in the industry are a public health concern and that actors' safety is not being respected. Some porn actors, particularly those who have contracted HIV on set, agree.
However, many in the porn industry think that condoms are unnecessary because the industry already conducts regular STD checks. They also say that condoms would hurt their profit and drive the industry either out of LA or underground, creating even more unsafe conditions.
Perhaps most loudly, some adult film performers have said that Measure B infringes on their rights and freedom to do what they want with their bodies.
"We are much like the homosexual, minority or female populations," Deen told HuffPost. "We are a community of tax-paying and law-abiding voters who are currently being persecuted. But our opinions do matter, and I hope one day we get respect as these previously-stated groups and others have begun to receive."
UPDATE: The Free Speech Coalition sent a letter Wednesday to the LA County Board of Supervisors saying that they will challenge the law in court, according to adult film industry new source AVN. The group's CEO, Diane Duke, said that the law is "unconstitutional on the grounds of forced expression, but also falls within the jurisdiction of the state of California rather than local government." She asked the Supervisors to "suspend the implementation of the law until the courts have rendered their decision on the aforementioned issues."
Stuart Waldman, president of the Valley Industry and Commerce Association, which represents businesses in the San Fernando Valley, said to Bloomberg that now that the measure has passed, "A lot of producers will fly to Las Vegas and spend the day shooting there and come back after a day's worth of work. It's easy. Today, you don't have to move truckloads of equipment."
Related
Before You Go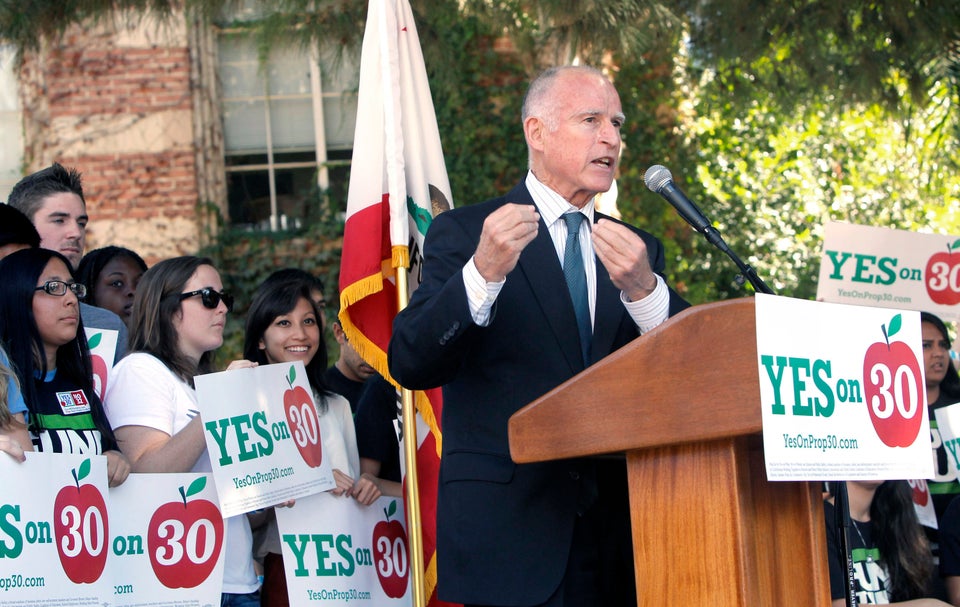 California 2012 Ballot Measures Results
Popular in the Community