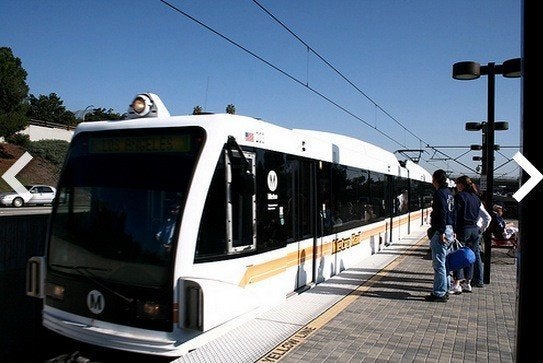 Measure J, the proposed 30-year extension of a half-cent transportation sales tax in LA County, failed to receive the two-thirds majority needed to pass Tuesday.
The tax extension earned 64.72 percent of the vote, two points shy of what was needed to pass. However, the Registrar's Office was still receiving provisional ballots as of 6 a.m. Wednesday, and an official tally will not be available until about 3 p.m.
Measure J would have accelerated the completion of the subway to LAX and of the 'Subway to the Sea', as well as other transit projects, according to Metro.
"There is quite literally nothing on the ballot that will improve Los Angeles more dramatically and faster than voting for Measure J," Measure J Campaign Director Matt Szabo, said to the City News Wire. "At a time when unemployment in the county is up above 10 percent, this measure will create 250,000 jobs in next decade."
However, the measure was met with strong opposition from the Bus Riders Union, which says that the Metro is prioritizing expensive subway extensions for businesses and middle- and upper-class Angelenos while ignoring Angelenos who depend on the bus every day for transit.
Szabo disputed the claim, saying 20 percent of Measure J revenue — or about $18 billion — would have gone towards buses. "This will be the biggest shot in the arm for a first-class bus system we could possible provide," he told City News.
The Beverly Hills Unified School District also opposed the measure because the westside subway extension would involve a tunnel underneath Beverly Hills High School, which would interfere with the district's renovation plans. The school district has sued to block the subway extension.
REAL LIFE. REAL NEWS. REAL VOICES.
Help us tell more of the stories that matter from voices that too often remain unheard.
BEFORE YOU GO
PHOTO GALLERY
California 2012 Ballot Measures Results