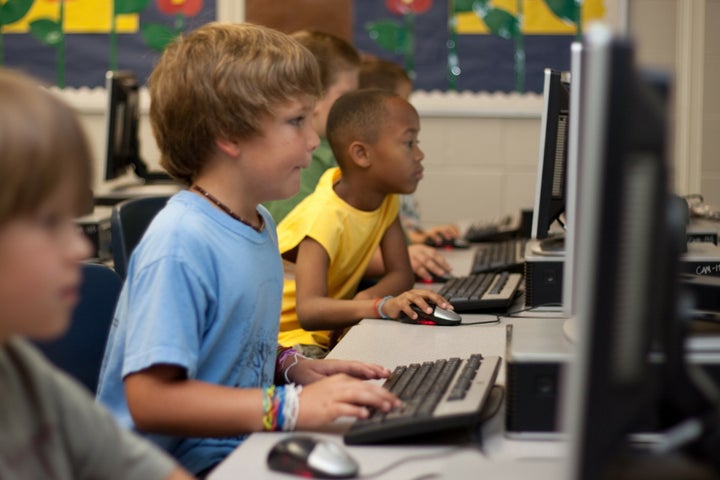 One-in-five youth ages 12 through 18 reported being bullied at school in the United States during the 2014–15 school year. Millions of teens are affected each year, and we know from research that bullying may have serious, lasting effects. For that reason, prevention has become an essential component of preserving a child's emotional, mental, and physical health.
Until now, prevention was not an easy thing to measure. How do you determine or predict what a child might or might not have done? How do you determine if new processes and programs are promoting a more positive school climate? This has been a gray area that now has some clarity when it comes to bullying prevention.
A federally-funded new resource features an assessment to determine where prevention capacity currently is, prevention approaches that can make a difference, and the ability to measure progress by reassessing. The tool, "Assessing Capacity for Bullying Prevention and Implementing Change," is an evidence-based resource that offers proven drivers to improve school climate and prevent violence and bullying.
The two-part resource first works to assess the prevention capacity of a state health department, school, or other program involving kids – like camp or organized sports. Various domains in the assessment include: partnering with schools, communities, and coalitions; collaborating with other state agencies; disseminating information and providing training; facilitating bullying and cyberbullying identification and reporting; identifying and implementing evidence-based interventions; identifying and disseminating information, programs, and services for at-risk groups; and other areas of contribution like open communication and having adequate personnel. Taking the assessment provides a score and reveals where prevention focus could be helpful.
The second part is a "change package" or outline of research-based change concepts that are actively working toward prevention. Programs can then select a combination of change ideas to try over a year or so and then reassess to see how much they have moved the needle on prevention.
"Bullying is a public health issue. In Delaware, we have recently taken a broad approach to this issue and started to explore addressing bullying from a health perspective," said Patricia Burke, Delaware Maternal and Child Health Staff, who assisted with piloting the assessment. "This tool has the potential to provide extremely valuable feedback and information which will hopefully lead to identifying effective evidence-based strategies."
Key considerations when using the tool:
• Use research to target risk and protective factors.
• Think about any social and cultural areas of special need (i.e., people with disabilities, LGBTQI, English language learners, etc.).
• Consider evidence as it relates to age and development – approaches will be different.
• Implement AS INTENDED – evidence shows us how the approach works.
• Combine strategies – change does not happen as a one-off, short-term experience. The recommendation is to select 8 to 10 change ideas for measurable results.
Abt Associates developed the tool, in partnership with Dr. Fred Springer and Education Development Center, to support the U.S. Health Resources and Services Administration (HRSA) and the National Bullying Prevention Initiative. Sixteen states and jurisdictions have chosen bullying prevention as one of their block grant performance measures, and the tool is available to them to assess and demonstrate their progress.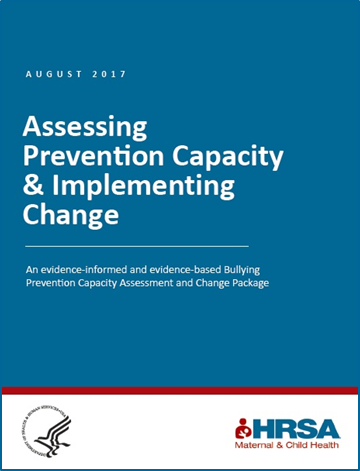 Disclaimer: The views and opinions expressed in this article are those of the author and do not necessarily reflect the position of any agency of the U.S. government. While the author lead the team creating the resource mentioned in this article, under a federal contract, the development and content of this story was initiated by the author and is not part of any contract or employment deliverable.
Helga Luest currently works for Abt Associates, a government contractor, and manages a number of federal projects related to behavioral health, trauma, and violence prevention. In 2016 she was appointed to the Maryland Governor's Family Violence Council and she serves on the U.S. Congressional Victims' Rights Caucus Advisory Group. Helga also serves on the board of the Campaign for Trauma-Informed Policy and Practice, a national nonprofit advancing the transformation of trauma informed practices throughout the United States. In 2010 she was awarded the Congressional Unsung Hero Award for her effective advocacy work on violence prevention and response. In her free time, Helga facilitates two social media groups called Trauma Informed where advocates, survivors, researchers, and other contribute content and commentary on issues related to trauma, prevention, and resilience - on Facebook & LinkedIn.
Related
Popular in the Community