Ten years ago, when I was a product manager at Intel, the state of the art in project management was isolated, desktop tools like Microsoft Project that required logging and tracking what everyone was doing. We would hold long meetings where everyone in the project took turns updating action items and deliverables, while the rest of us sat and listened.
Times have changed. Cloud collaboration solutions have replaced desktop software, critical information is more easily accessible, and global teams and agencies can manage projects in real time. Project awareness, goals, milestones, and challenges can be shared across stakeholders, generating high-participation, high-performance teams.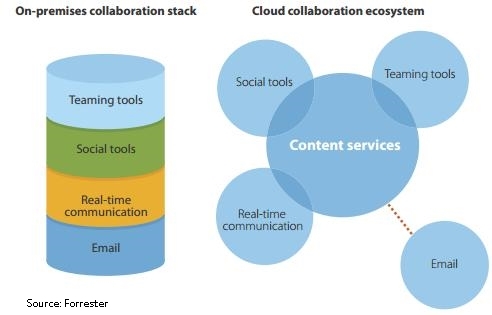 Cloud collaboration drives creativity and engagement, leading to happier employees, a better company culture and even better hires, Mashable reports.
But how do you measure the ROI of collaboration? It's hard to find definitive examples of ROI, as most are anecdotal or "in process." And merely counting user adoption rate of a collaborative platform is inadequate.
Confounding things, long-term initiatives like collaboration tool deployment face forces like business strategy change, and waning stakeholder interest. Angela Ashenden, Principal Analyst at MWD Advisors explains how It's important, then, to reassure stakeholders, reward employees, and steer business adoption and change strategies to align with a successful collaboration tool launch.
Once deployed correctly, Ashenden offers these metrics to consider:
Reduced travel time and costs
Creating new business opportunities and services, ideas and projects
Reduced call center costs and duration
Improved employee retention rates
Cost savings and opportunities for the reuse of materials across the organization
Faster on-boarding for new platform users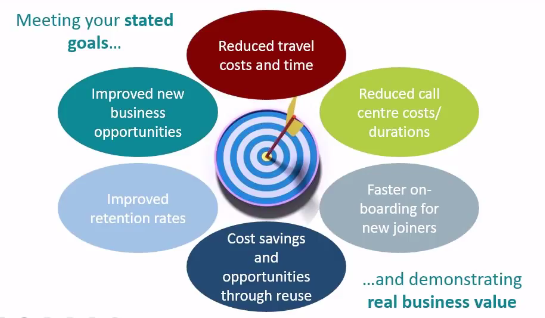 Marketing automation leader Marketo was able to do this in their deployment of social collaboration solution, Clarizen. The company sought a way to better track and manage hundreds of simultaneous customer implementations across dozens of project managers. They wanted a cloud-based solution with an easy interface that could synchronize with other cloud-based tools, including salesforce.com CRM.
Improved executive visibility: Full reporting, integrated into salesforce.com dashboards, gave the executive team instant insight into the KPIs, health, and status of all projects
Instant metrics and reports replacing what used to take at least 20 hours per week to produce
Better resource utilization: More easily identify available resources and load balance more effectively through centralized, shared resource management and calendaring
Improved agility through time and expense modules, so management has a clear view of each project's cost and can course correct
"Through integration with SFDC, we have developed dashboards providing near real-time summaries with drill down details," explains Jim Hickey, Sr. Mgr., Client Delivery & Operations at Marketo. "We are instantly generating reports that used to take at least 20 hours a week...I have accountability and visibility across Marketo's client service projects."
Popular in the Community