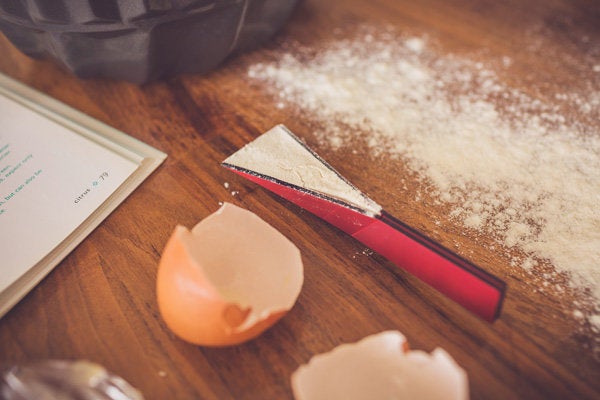 Measuring spoons work perfectly well as they are ― they don't really need upgrading, right? Wrong. Once we came across the new Polygons measuring spoon and we realized that, yes, sometimes you can reinvent the wheel.
The Polygons measuring spoon is flat when not in use ― which makes it easy to store ― and bends into a variety of measuring sizes, depending on where you pick it up. It's a multi-purpose, space-saving kitchen hero. Check this thing out.

It can be used to measure both dry and liquid ingredients ― and can double as a butter-spreader or bookmark when not being used as a measuring spoon. Seriously, look at everything this thing can do.
The Polygons measuring spoons come in two sizes, with four measurements each. Its flatness makes it easy to wash and a breeze for getting the last drops of sticky ingredients, like honey or maple syrup, out of the measuring spoon. It is a serious kitchen upgrade that we never knew we needed.
The Polygons measuring spoon is currently in the Kickstarter phase of its existence. For $10, as a backer, one can get a set of spoons ― one teaspoon and one tablespoon. It's set to ship out in the beginning of 2017.