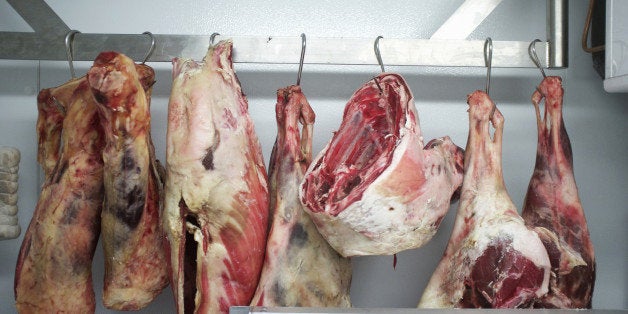 It was back in the 1980s that the idea of CSAs -- community supported agriculture -- made its way over to the United States from Europe and Japan. CSAs were the answer to moving away from factory farmed foods and reuniting the consumer with their foods' origins (by connecting them with the very farmer who was doing the growing). For those who aren't familiar with CSAs, they're basically a contract wherein the consumer gives the farmer a lump sum of money at the beginning of the growing season to help with the expenses of running a farm, with the promise of fresh fruits and veggies in exchange as things come into season.
In the '80s, the mention of a CSA would get many puzzled looks. But now, with the popularity of sustainable food, people's knowledge and acceptance of this way of buying food has taken off. It's great. Good for the farmers. Good for the consumer. Great for the environment. But there's just one great big problem with CSAs: most of them are centered around fruits and vegetables, which means that many of them finish at the end of the growing season. Come winter, like right now, we got nothing but root vegetables.
Enter the meat CSA. Yes, we will admit that the meat CSA is very different from the more common veggie CSA. For one, vegans and vegetarians are not be able to participate. Secondly, you won't be getting any of your much needed greens for good health. Third, you'll need to clear some serious freezer space because the meat comes frozen in order to meet health department guidelines. And you most likely won't be able to choose which kind of meat you get, either.
But, what you do get with a meat CSA is humanely raised, sustainable meat that is most often organic -- each farm is different. And, you'll be getting that at a better price than you could find at any grocery store. Plus, you'll always have a meal waiting for you in the freezer (which is great on those cold, snowy days when you just can't handle a trip to the store). AND, for better or for worse, you'll receive an array of different cuts of meat that will help you get out of your chicken breast rut.
In the experience of this editor -- who's giving a meat CSA its first go around this year -- having new cuts of meat meant my first opportunity to cook a big hunk of pork shoulder in my oven. Just look at all the delicious things you can make with that...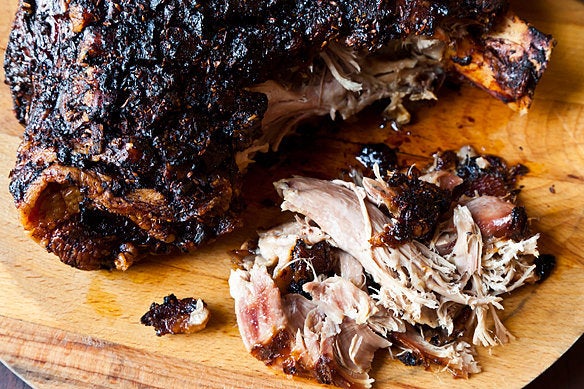 Or it meant tackling a leg of lamb for the first time -- making all these recipes possible in my very own kitchen.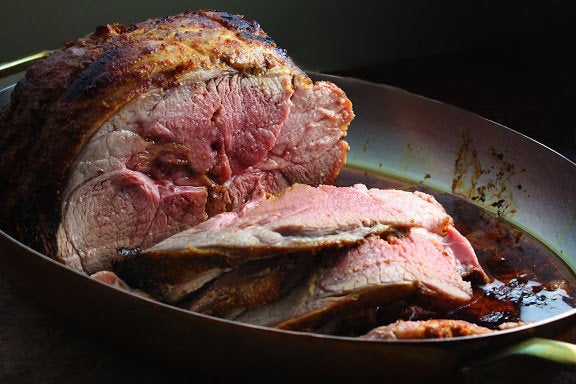 Or, it meant giving pork tenderloin another chance and seeing that it really can be delicious. (And is only dry if cooked wrong.)

Sure, you could just go out and buy those massive cuts of meat yourself, but how often are you really going to do that? The meat CSA inadvertently makes sure that you get out of your meat comfort zone and discover a whole new arsenal of recipes.
On top of all that meat goodness, there's also the added bonus of helping the farmer worry less about the finances of running a farm and focus more on giving proper care to the animals they are raising for food. So, you can feel good about your decision too. Sadly, meat CSAs are not available to everyone. But if you know of a local farm offering a share, it's worth trying.
MAJOR BONUS: my CSA came with fresh breakfast sausage and cured bacon. No morning is as good as one that starts with farm fresh breakfast meats. And that's the truth.