Is that Lady Gaga as a kid? No, it's a different blonde girl wearing a meat dress, and don't worry, PETA: this one's just an illustration.
Artist Mark Ryden created the painting, called "Incarnation," back in 2009 -- yep, pre-Gaga -- as part of an art show called "The Gay 90's: Old Time Art Show." This month, the illustration of a young, angelic blonde girl bedecked in sausages and slabs of beef is making the cover of art 'zine Juxtapoz totally creepy-cool.
Ryden's other art, which you can see at Design Scene, features the same surrealist images. Our fave? Abraham Lincoln wielding a knife and manning a butcher's counter.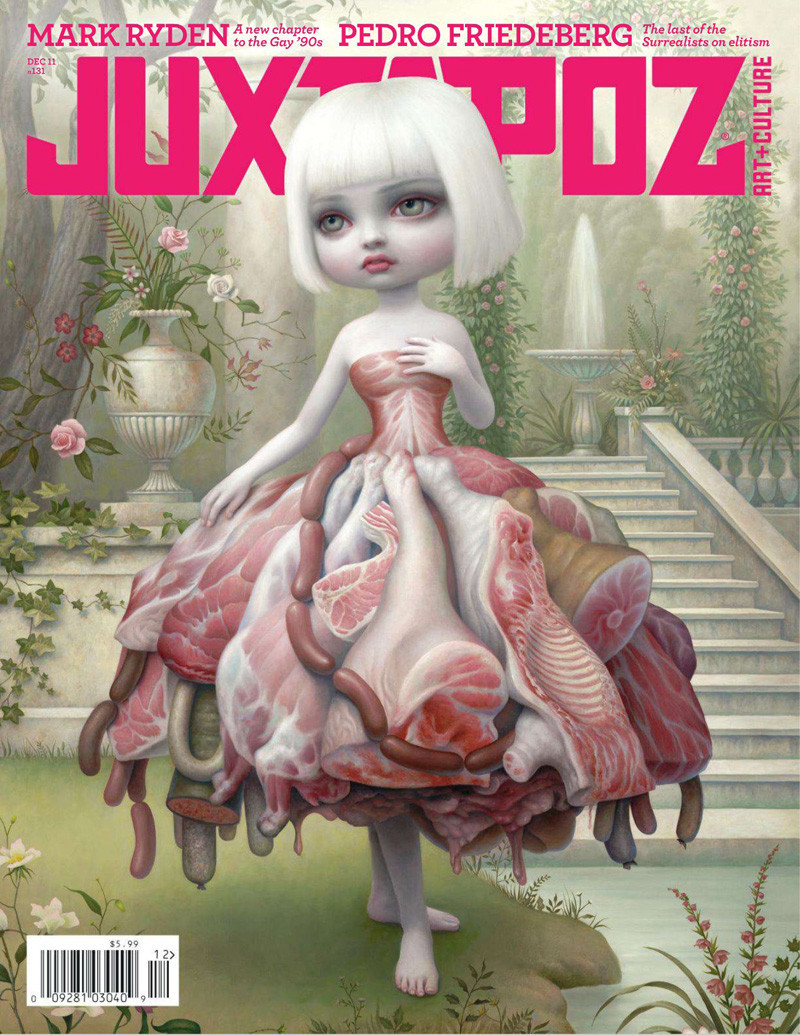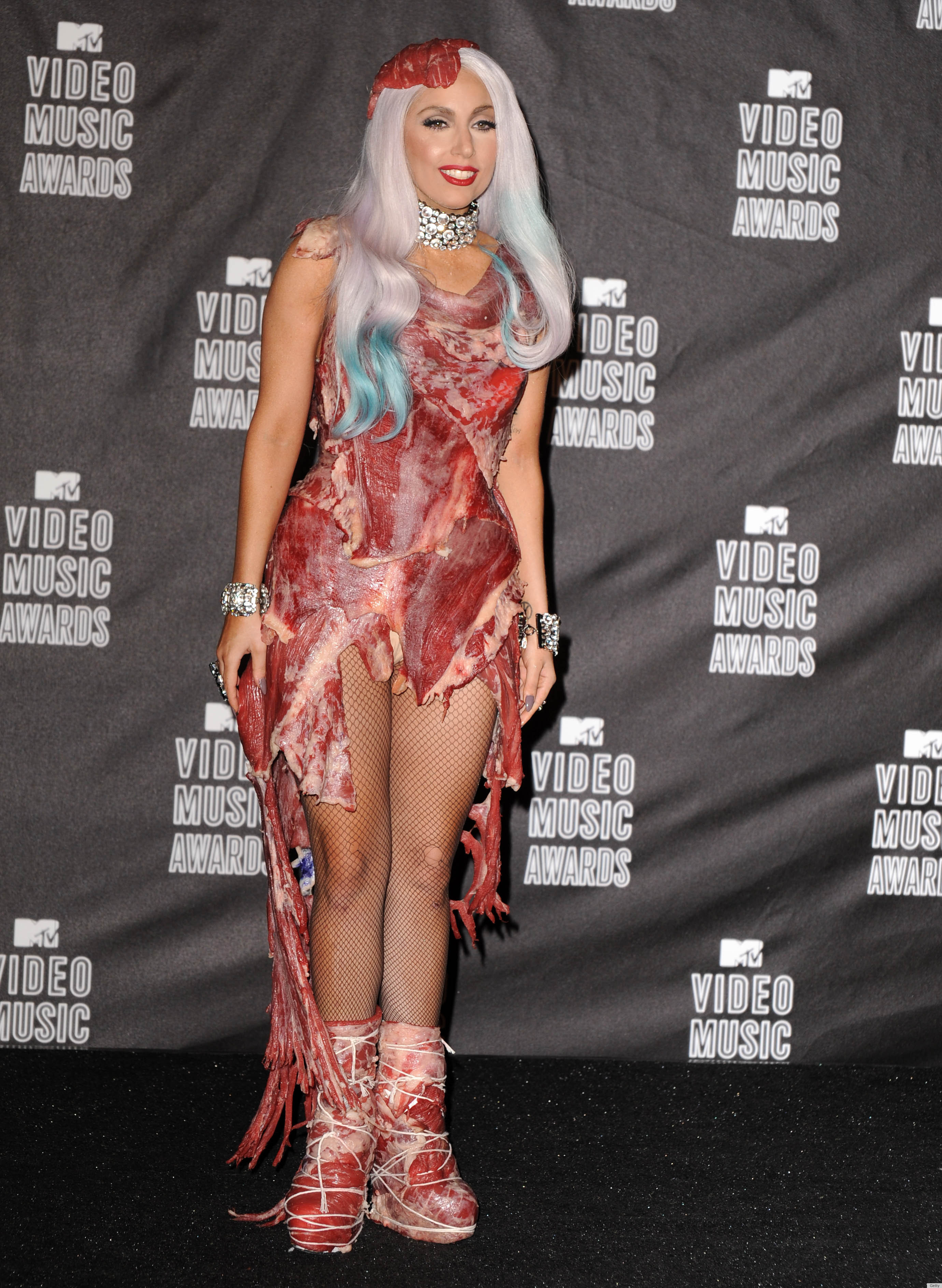 Popular in the Community