We've thought long and hard about how to describe these things to you. There just really is no other way: HuffPost Food would like to introduce you to meat shot glasses.
Brought to you by the meat-loving collective known simply as ManBQue, these meaty cups are described as the perfect vessel for bacon vodka or a Bloody Mary. But why stop there? Melted cheese, gazpacho, RAMEN SHOOTERS? Don't get us started. We'll never stop.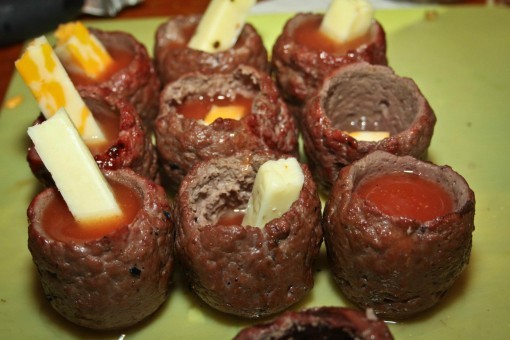 Check out the cheese swizzle sticks. We really like ManBQue's style. They may not be pretty, but they're ours now. Please enjoy your meat responsibly.