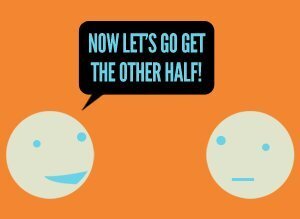 Yes, the news has been good of late, but I think the entire Meatless Monday team was quite shocked when the data came back from FGI Research. Awareness of Meatless Monday in the U.S. is now at 50.22%. That's up from 30% just 6 months ago. That's, well, half the nation!
Equally significant, this awareness is translating into behavior change. Of those aware, 27.47% said that Meatless Monday had influenced their decision to cut back on meat. The American Meat Institute is even seeing a change of behavior -- a November 2010 study sponsored by AMI and FMI found that 18% were "implementing meatless Mondays."
For this, we have a lot of key influencers and organizations to thank, particularly Oprah and Mario Batali and the food services provider, Sodexo, among many others. But equally important are all the mommy bloggers and foodie scribblers, the student advocates and health practitioners, the restaurant owners and worksite wellness officials who have embraced this simple idea of cutting back on meat one day a week.
It's definitely a movement. I think when we first began using that term it was a little hopeful. But now the proof seems irrefutable. Meatless Monday doesn't do paid media -- ever. There are no expensive TV spots, no full page newspaper spreads, no PR flacks in fancy suits, no radio babble, no pro bono advertising typical of public service campaigns. It's simply people telling other people that this is a good thing for their health and for the health of the planet.
So what's next? Let's go out and get the other half of the country! We want the other 50% -- literally! We'd love for you to tell all your friends, family, neighbors, classmates, office mates, gym buddies, strangers, whomever about Meatless Monday. Say how easy it is reduce meat just one day a week -- tell them about the remarkable health and environmental benefits. If you think Meatless Monday is a good idea, tell someone. Together let's go get the other half!
Popular in the Community