Bill Telepan and Michael Schwartz are rocking award-winning chefs. They're also fathers with big hearts and the unswerving belief everyone deserves to eat well, especially the people who need it most -- kids. That's why Telepan is Executive Chef for Wellness in the Schools and why Schwartz is helping bring the program to Miami.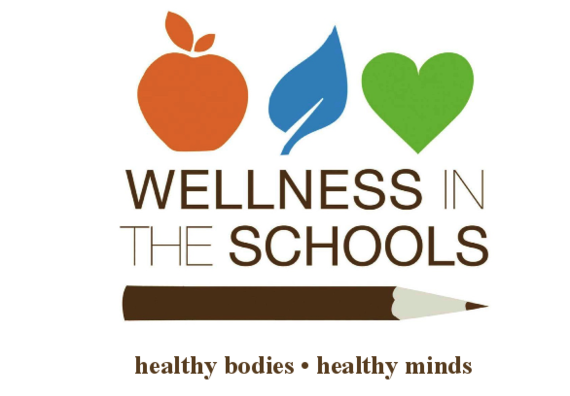 Launched in 2005 by New York public school teacher and mom Nancy Easton, Wellness in the Schools (WITS_ is designed to improve student performance and student lives through active lives and healthy food. Easton would see students come to PS 225 with chips and soda for lunch and barely be able to climb a flight of stairs without having to stop and gasp for breath. Kids who aren't fueled well, don't do well. A fitness maven and marathon runner, Easton knew how to get kids moving. Feeding the whole student body, though, was outside her comfort zone. She started small and manageable, handing out sandwiches and talking about WITS at a school PTA meeting, where she met dad and chef Bill Telepan.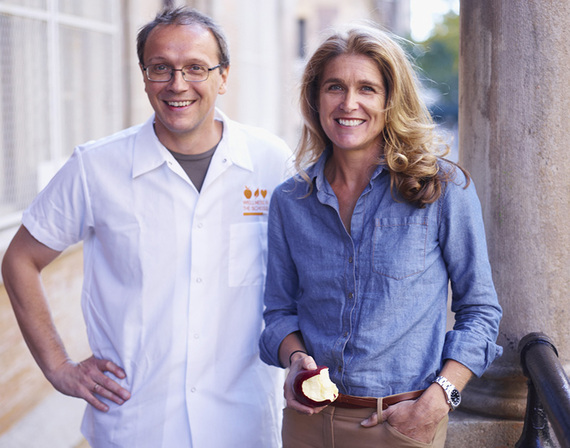 Wellness In the Schools Executive Chef Bill Telepan and co-founder and CEO Nancy Easton.
Photo courtesy of Wellness in the Schools.
Sold on the program, Telepan began cooking not just at his eponymous Upper West Side restaurant but at three public schools, including the one his daughter attended. He used his commercial kitchen connections to bring in more locally sourced produce and created a bean and veggie chili for 600 kids. It's now WITS signature dish and the one Schwartz, James Beard Award-wining chef and father of three will be making with the students of Miami's Liberty City Elementary tomorrow. It's a perfect winter warm-up and a recipe to make you hungry for January 18, Global Pulse Day.
"Everyone loves our vegetarian chili," says Easton. "It is served in the cafeteria regularly and we make it on our winter WITS Lab (seasonal cooking class). It is so well spiced and seasoned that the kids don't even miss the meat. We use three different beans as our protein source."
I've been a fan of both chefs for years, even before I knew about WITS. They did farm to table before it was cool, with passion and produce that came through in the kitchen. I'm still swooning over Schwartz's wood-roasted eggplant and zucchini with chickpeas I had over the holiday and the mushrooms Telepan made especially for vegan me before his restaurant shuttered. They share the belief that access to good fresh food makes for healthier communities and healthier kids.
Easton started WITS at one school armed with a cooler of sandwiches and a vision for healthier kids. The program's grown to over 11 million school meals and 54,000 hours of student play. It's fitting the program is taking off in Miami -- it's where Easton grew up. Schwartz isn't the only premier Miami chefs on board, either. Bradley Kilgore (Alter), Aaron Brooks (Edge) and Clark Bowen (db bistro) are helping grow WITS here.
The program is getting local support not just from the kitchens but from the community and sponsors including Whole Foods Market. Tomorrow, all six Miami stores will donate five percent of sales to benefit Wellness in the Schools. So will Michael's restaurant group.
You don't have to be a chef to be part of WITS. You don't have to be parent. You just have to believe the best food isn't just reserved for fine dining, it's for feeding the future.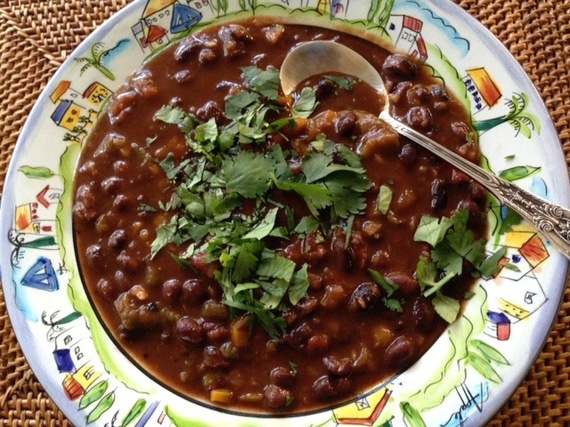 Vegetarian Chili

Recipe used by permission from Wellness in the Schools.

3 cups canned black, kidney or cannellini beans, rinsed & drained
1-1/2 tablespoon olive or canola oil
1 onion, diced
1 red pepper, diced
1 clove garlic, minced
1⁄2 jalapeno, seeded, de-ribbed & minced (optional)
1 tablespoon ground chili powder
1-1⁄2 teaspoon ground cumin
1 1⁄2 teaspoon dried oregano
1 14.5-ounce can whole tomatoes in juice, chopped
1-1⁄2 tablespoon tomato paste
1 cup water
1⁄2 teaspoon salt
Fresh cilantro, chopped (for garnish - optional)
Fresh scallions, thinly sliced (for garnish - optional)
Sour cream (for garnish - optional)

Rinse and drain beans and set aside.

In a large pot, heat oil over medium heat until warm.

Add onion, red pepper, garlic and jalapeno and cook, stirring, until onions are translucent. Stir in spices and cook 1 minute.

Add tomatoes, tomato paste, water, salt and drained and rinsed beans; reduce heat and simmer for 30-40 minutes, until flavors are well combined.

Garnish with cilantro, scallions and sour cream just before serving.

Serves 4 to 6.

REAL LIFE. REAL NEWS. REAL VOICES.
Help us tell more of the stories that matter from voices that too often remain unheard.