John Lennon, the Beatle we all know and love, was gunned down in 1980. His death rocked the world. Last week, 59 people who wanted to hear music, not write it, were gunned down in Las Vegas. And again we are stunned. And grieving. And scared. You don't have to be a rock star to be killed. On the other hand, you don't have to be a rock star to be loved, to be precious. You know that, right? Of course you do. But we are becoming numb from daily atrocities. Philosopher and journalist Hannah Arendt called it the banality of evil. When we let evil become ho-hum and commonplace, we lose our humanity.
Flawed as we are, our humanity is the coolest thing about us. It's what allows us to love, to recognize and celebrate each person's inner rock star. It allows us to hold on to hope in the face of despair. One of the vegan tenets I hold most dear is the practice of ahimsa, nonviolence. You can also use the Tibetan term tsewa, which also means compassion. Care about animals, but care about each other, too. You don't even have to be vegan to do it. Caring, love is how we defeat the banality of evil.
John Lennon had it right. Love is the answer. So on his 77th birthday, I invite everyone to give peace a chance.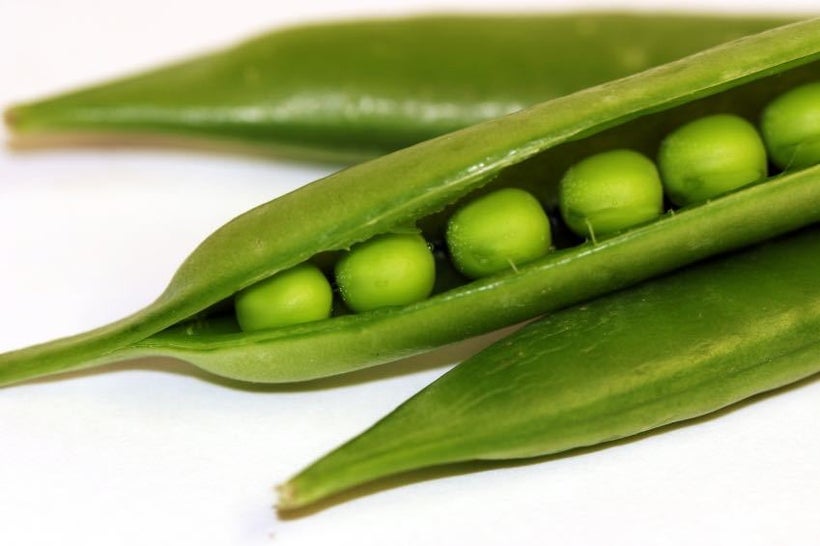 Spring Pea Puree
Recipe from my book, Feeding the Hungry Ghost: Life, Faith and What to Eat for Dinner. Nice with roasted or raw vegetables, equally happy to be slathered on crusty whole grain bread.
1-1/4 cup frozen peas, thawed
1 bunch fresh mint leaves
Blitz the peas, garlic, mint, lemon juice, and olive oil in a food processor until smooth and well combined, about 2 minutes. Taste and season with salt.
The pea puree can be stored in an airtight container in the refrigerator for several days.
Makes 1-1/4 cups, serving 4 to 6.
Calling all HuffPost superfans!
Sign up for membership to become a founding member and help shape HuffPost's next chapter
This post was published on the now-closed HuffPost Contributor platform. Contributors control their own work and posted freely to our site. If you need to flag this entry as abusive,
send us an email
.