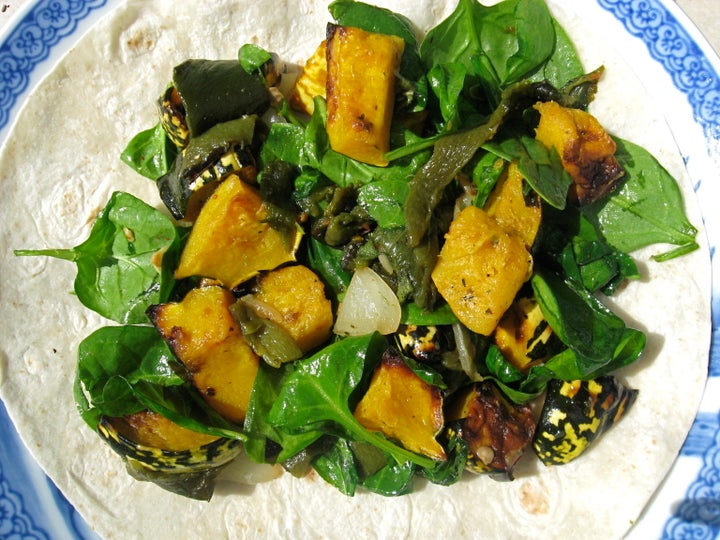 We're two days away from Halloween, so for something suitably scary, Mary Shelley's 1818 classic "Frankenstein" gets a modern, genetically modified makeover.
Dr. Victor Frankenstein was not a bad guy. He was a super-bright scientist devoted to discovering the secret of life, given to saying things like, "I will pioneer a new way, explore unknown powers, and unfold to the world the deepest mysteries of creation."
Does he listen? No, Frankenstein goes and creates new life out of bits of things -- bits of human things, in fact. A few genetic splices, a few electrical zaps and his creature comes to life. This is all Frankenstein wanted, right? The guy should be happy. Except he sees the creature for what it is. It moves around, all right, but being lifelike is not life. Something has gone horribly wrong. The creature is monstrous, even without bolts in its neck (that was a Hollywood thing). Victor is feeling pretty monstrous, too. He runs like hell. The creature likewise runs, in the other direction. Victor falls prey to guilt, remorse, sickness of the soul and collapses.
What gets him out of bed is the horrifying news of his brother's murder. You guessed it, the creature killed him.
Victor dithers. He sits on his ass. Meanwhile the creature bumps off Victor's best friend. And on Victor's wedding night, the creature murders Victor's bride.
Okay, now Victor's ready to act. He will revenge the monster's murders, he'll hunt the bastard -- of his own making -- down. He chases the monster up to the icy north, but the reader can figure it out even if Victor can't -- way too late, bro.
The monster tells Victor he never wanted to do evil. The world -- the natural world -- seems like an awfully nice place. All he wants is human connection. Never gonna happen -- he's deformed and freaks people out. He has been created only to be abandoned and villified. He is lonely, he is miserable and can't control his own destructive impulses. It's just a dark craziness in the genes. Frankenstein didn't plan this, it's what you might call unforeseen consequences.
Frankenstein's monster kills his creator then goes off alone on the ice to die. Happily ever after? Not so much.
Almost 200 years later, you'd think we'd have learned. But we're once again at the mercy of monsters of our own making, by way of genetically modified crops. GMO foods began flooding the American market in 1996, not that we were told. Let's say companies, like Frankenstein, started GMOs out of a desire for good. Feed the world! Easy to grow! Environmentally kind!
These promises have long been disproven. Genetically modified seeds require more pesticides and companies are relying on increasingly more toxic chemicals. Studies have linked GMO foods to birth defects and cancer. The Institute for Responsible Technology's Jeffrey Smith calls GMOS genetic roulette. It's scary stuff.
What's also scary is how Monsanto and other big ag companies are putting serious muscle and serious money -- over a million bucks a day -- into defeating California's Proposition 37, which mandates labeling GMO products. If GMO foods are as benign as they say, what's the problem?
Pumpkin, Poblano and Spinach Taco

You don't need genetic monkeying to get fabulous flavors out of food. Organic and seasonal produce does it for you with this pumpkin recipe. It's got heat, it's got sweet, it's nourishment from vitamins A, B and C, calcium, iron, potassium, oh I could keep going. Just try it.

Use the organic and flavorful cheese pumpkin, sugar pumpkin or the fashion forward carnival pumpkin used here. Jack o' lanterns, though tempting, go mushy and bland when cooked.

Top tortillas with toasted pepitas (pumpkin seeds), crumbled queso fresco or shredded vegan cheese and perhaps a splash of hot sauce.

4 poblano peppers
2 pounds pumpkin, cut into about 1-1/2 inch cubes
2 tablespoons olive oil
1 good-size onion, chopped
2 garlic cloves, chopped
1 pinch dried epazote or 1 pinch each dried oregano and dried thyme
1 sprig fresh sage leaves, chopped (about 2 tablespoons)
sea salt and fresh ground pepper to taste
4 cups loosely packed spinach
6 to 10 multigrain or corn tortillas -- no GMO corn, please

Turn on broiler. Place poblanos on a baking sheet and broil until blackened on both sides (about 8 to 10 minutes per side).

Remove from oven and immediately wrap in a towel or seal in a paper bag. Let peppers sweat for about 20 minutes or more, or at least until they're touchably cool.

Peel poblanos -- their blistered skin should slip right off. Remove seeds and cut peppers into bite-sized strips.

Peppers may be roasted, peeled and seeded up to a day ahead. Wrap and refrigerate.

Preheat oven to 425.

Spread cubed pumpkin in a rimmed baking dish. Drizzle with 1 tablespoon of the olive oil. Sprinkle with sea salt and freshly ground pepper. Roast for 30 minutes, stirring occasionally to cook evenly and prevent sticking.

In the meantime, heat remaining tablespoon of oil in a large skillet over medium-high heat. Add onions and garlic and cook, until softened and golden, about 8 minutes. Add epazote or oregano and thyme, chopped chilis and sage.

Reduce heat to medium. Add roasted pumpkin and the spinach by the handful.

Combine gently until the tortilla filling is heated through and spinach is just wilted but still bright green -- about 5 to 7 minutes.

To warm tortillas, wrap in kitchen towels and steam them on top of a double boiler for a minute or two or wrap in foil and place in a 300 degree oven for a couple of minutes.

Taste filling again and season to taste.

Mound filling onto tortillas and enjoy.

Serves 6 to 8.
Calling all HuffPost superfans!
Sign up for membership to become a founding member and help shape HuffPost's next chapter