In 1998, the internet was in its infancy and vegan was not yet cool. Yet Marla Rose and husband John Beske saw tremendous potential for both. So Rose, a writer and Beske, a graphics designer mixed them both together and came up with a mad new cocktail called Vegan Street. Suddenly, they could take vegan advocacy to the street and create community -- virtually.
Rose laughs. "I didn't know there was a word for what we were doing," she says. "We created Vegan Street as the kind of resource I would have wanted if I were a new vegan. We did it as a soft place for vegans to land."
She and Beske were vegan pros by this point. They'd gone plant-based years before then, figuring things out for themselves in those mostly pre-internet days. They'd done the hard work. They created Vegan Street to make the path to vegan easier for others. And unlike most newbie bloggers of that time who posted a dozen navel-gazing posts before fading into oblivion, they stuck with it faithfully. For years.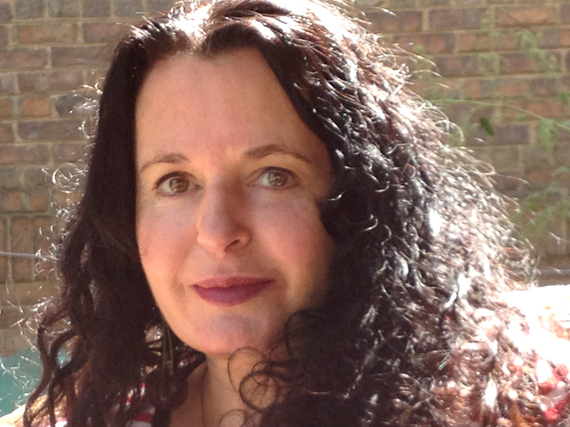 Turns out the internet is as good an idea as going vegan is. By 2002, vegan websites were proliferating and Vegan Street took a break. Rose and Beske focused on their family and careers, and created annual signature events like Chicago VeganMania.
Their son Justice is now 13. He's vegan, of course -- look at his parents -- but "he takes ownership of veganism for himself," says Rose. "He simply does not conceive of flesh or animal products as food. He'd as soon eat a curtain as he would eat meat or dairy."
He's grown up and so has Vegan Street, which Rose and Beske resurrected in 2013. "What lit the fire under us was seeing the leverage social media has, how much you could influence people." They're reaching more people now than they ever did in Vegan Street's early days. On the other hand, during the interim years, "the world has shifted. Attention spans have gotten even shorter," says Rose. "I feel like we're still shooting in the dark trying to figure out what people respond to. We're influenced by different things."
Whatever does it for you, you'll find it on Vegan Street. It's still a soft place for vegans to land -- and more. It's a source you can trust for vegan news and info, nom-able eats, vegan shopping resource, book and product reviews, plus their signature memes to make you lol, all served up with an agreeable degree of snark.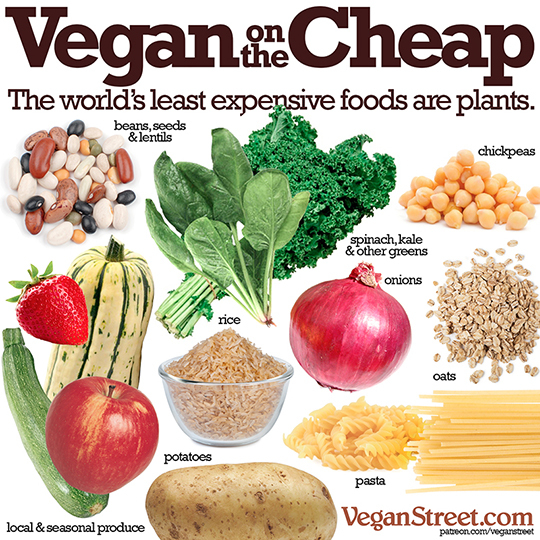 "I love writing snark," says Rose, who writes the vegan feminist agitator blog and is the author of "The Adventures of Vivian Sharpe, Vegan Superhero." "It's giving voice to my inner activist, a way to have fun."
Rose has seen plenty that isn't fun. She's worked at animal shelters. She's dealt with ag-gag issues. "It's sad to know what we are capable of doing," she says. Much animal abuse "happens behind closed doors. Nobody knows about it except a relative few and that's what we want to bring to light."
That's what keeps Rose and Beske just as committed to Vegan Street now as they were with the website's original iteration. The only difference, Rose admits, is, "I'm a lot less naive than I was the first time with Vegan Street. When we're younger, we're more optimistic -- we know less about the world. But there is no way I would do this work if I didn't have optimism. I can't imagine life outside this game."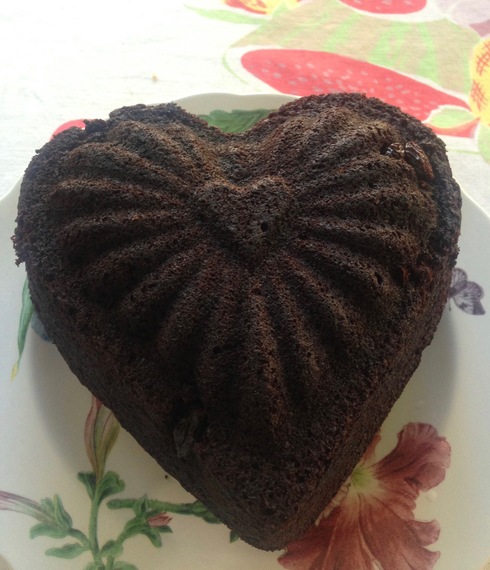 Red Velvet Cake (Vegan Chocolate Beet Cake)


Rose is truly a vegan feminist agitator but she's got her tender side -- her husband, her son, all animals -- and chocolate. So in her honor, here's a vegan chocolate cake that's all heart (and a little beet).

Traditionally, red velvet cake is paired with cream cheese icing, easy-peasy now with good commercial vegan cream cheese. Nontraditionally, you can pair it with my chocolate frosting recipe below. Consider sandwiching the layers between a couple dollops of seedless raspberry jam.

1-1/2 cups unbleached all-purpose flour
1 cup evaporated cane sugar
1/2 cup Dutch process cocoa
1 teaspoon baking soda
pinch salt (optional)
1 smallish beet, cooked* and cooled
1/2 cup strong brewed coffee
1/4 cup grapeseed or other neutral oil
1 tablespoon white vinegar
1/3 cup unsweetened almond milk or other nondairy milk
1-1/2 teaspoons vanilla

Preheat oven to 350 degrees.

Lightly oil an 8-inch cake pan.

In a bowl, sift together unbleached flour, sugar, baking soda, cocoa and optional pinch of salt.

Puree the beet in a blender or food processor. Pour in coffee, oil, vinegar, plant-based or dairy milk and vanilla and process just until they reach a creamy, milkshake-like consistency. With a light hand, mix the wet ingredients into the flour dry till they coalesce and form a thickish batter.

Pour into the prepared cake pan. Bake for 45 minutes, or until a tester comes out clean.

* To roast your beets, preheat oven to 425 degrees. Slice the beet root from the greens. Wrap the beets (sans beet greens) tightly in foil. Place in a baking dish and roast for an hour, just as you'd bake a potato. In fact, you can do both at once. Make baked potatoes or sweet potatoes for part of tonight's dinner and throw your beets in there, too. I think of it as culinary hitchhiking, (proper name: passive cooking). Remove from oven and let cool. When beets are cool enough to handle, the skins should slip right off.


Satiny Chocolate Frosting

To ramp up the mild chocolate flavor of the cake, I went with . . more chocolate. My go-to recipe for chocolate frosting recipe is luscious, satiny, easy, quick and vegan.

It keeps covered in the fridge for a week and in the freezer for a month or two, guaranteeing awesome chocolate delivery when you need it. Bring to room temperature then stir and spread on cakes, dip cookies, fruit, your finger.

2/3 cup unsweetened soy or almond milk
4 ounces bitter (unsweetened) chocolate, chopped small
1 cup evaporated cane sugar
4 tablespoons coconut oil
1 teaspoon vanilla

Heat soy or almond milk in a small saucepan over medium-high heat. Bring to just boiling. Add chocolate. Turn off heat, cover pot but leave it on the burner for 10 minutes.

Remove lid, stir chocolate, which has now melted, into the nondairy milk. Stir until combined, then pour in evaporated cane sugar. Gently stir in the coconut oil and vanilla, continuing for a few minutes until frosting becomes smooth and glossy.

Let frosting cool slightly then pour into a small bowl. Cover and refrigerate for an hour or so to thicken, then frost as desired.

Makes 2 cups, enough to frost 2 8-inch layers lavishly.

Popular in the Community