We waste a mountain of food in this country, insititutionally and individually. The Obama administration has pledged to cut food waste in half. Good for the government, but what about you? Given the magnitude of the problem, how can you make a difference? All elegant food writer Eugenia Bone had to do was look in her trash can. "I would see a dozen orange rinds in the garbage from juicing, or the woody ends of a pound of asparagus and it just felt wrong," she says. "It was simply old-fashioned guilt. So I started thinking about how I could use the stuff."
We all should. This Thursday is World Food Day, a day devoted to ending hunger. Feeding 800 million hungry people isn't just a matter of producing and distributing more food, but wasting less. Bone's new book, "The Kitchen Ecosystem" shows you how reducing waste comes with rewards.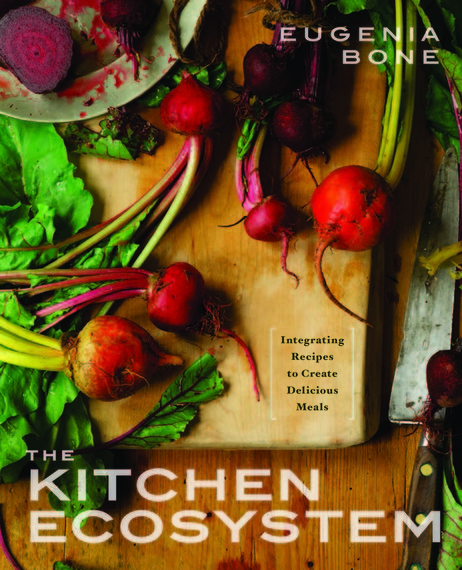 "Virtue equals flavor," says Bone, who guides you to see food you used to scrap as a free way to make your meals taste better. "My parents were children of the Depression, and instituted a kind of frugality in the house. They knew how to minimize waste by using the whole food." Her father, artist and cookbook author Edward Giobbi "came from an immigrant Italian family. His parents grew up on subsistence farms.and as the cook in the family, he prepared meals the same way."
It's a far cry from the "restaurant dumpsters full of food" Bone remembers passing on her way home after a night of clubbing. "The Kitchen Ecosystem" doesn't advocate dumpster diving. It does provide 400 recipes and loads of easy tips to waste less at home and eat better, too, like embracing the ugly. For too long, Americans have insisted on flawless produce, forcing restaurants and markets to discard fruits or vegetables that are ripe, nourishing and delicious. Looks aren't everything.
Rescue and repurpose leafy greens you'd usually toss. "Use radish tops the same way as more commonly used leafy greens like kale. You can use carrot leaves, fennel leaves and dill leaves interchangeably. So if you have a recipe for beets with dill, try replacing the dill with fennel or carrot leaves," says Bone. "I like to think of it as the homeopathy of cooking."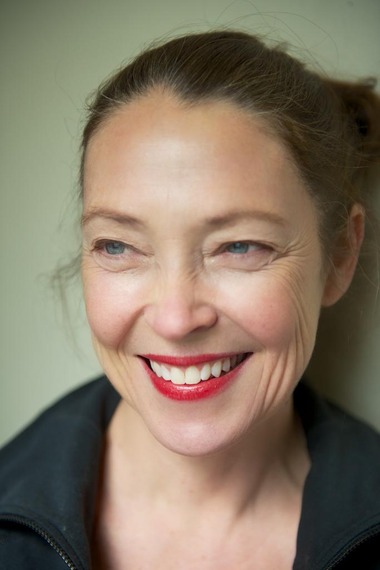 She encourages cooking "from an ingredient-based perspective rather than a recipe-based perspective. By ingredient-based, I mean let a fresh, seasonal, local food determine what you cook." Bone, author of four other books including "Mycophilia: Revelations From the Weird World of Mushrooms" (and the keynote speaker at Oregon's upcoming funghifest says, "There is a lot of waste associated with trucked, prepackaged, and prepared foods."
That's most of what we eat. "We've had upside-down food values in the US since World War II," she says. "American diets are dominated by high trophic-level foods: meat and dairy, and processed foods. Mediterranean cuisines are dominated by low trophic-level foods: vegetables, grains, fruits. That means they use less energy to produce."
Bone combines her Mediterranean paradigm and palate with American innovation. "What 'The Kitchen Ecosystem' does is show you how to reset your approach to cooking, one that is based on using the whole food, of eating some fresh, preserving some, using the preserves, and using the waste stream, but with some ideas to help you accomplish this in the 21st century." It's the kind of change that can move mountains.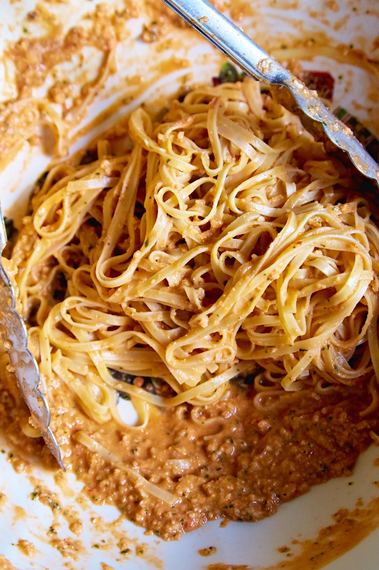 Pasta with Pesto di Trapani


For National Pasta Month, Bone and her father Edward Giobbi offer plant-based perfection with "this Sicilian recipe traditionally made with fresh almonds. Fresh almonds are quite creamy. In order to get that soft quality, we've added a little almond milk. This is a very saucy, rich dish," says Bone. "So rich it does not need cheese."

Serves 4.

4 large fresh ripe tomatoes, skinned and chopped (about 4 cups)
1/3 lb almonds, blanched, with skins removed* (about 1-1/4 cups)
1/4 cup plain almond milk, homemade or store bought
3 tablespoons extra virgin olive oil
2 tablespoons fresh basil, chopped (see Note)
2 garlic cloves, chopped (about 1 tablespoon)
Salt and freshly ground black pepper to taste
3/4 pound pasta, such as tagliolini or fettucini
4 tablespoons toasted breadcrumbs (optional)

Put the almonds and almond milk into a food processor and puree. It's okay if the nuts are a bit grainy, but there should be some thick puree, too. Put the tomatoes, oil, basil, garlic, salt and pepper into the food processor and puree.

Bring a large pot of salted water to a boil over a high heat and add the pasta and cook until al dente, about 12 minutes. Drain and toss the pasta with the sauce in a large serving bowl. Garnish with breadcrumbs, if you like.

Note: We don't always add basil to the puree. Sometimes we add it as a garnish with or instead of the breadcrumbs. Both options are good.

*To blanch almonds -- Pour whole raw almonds into a small heatproof bowl. Cover with boiling water and leave for 15 minutes. Drain. Rub the almonds between your fingers. Their skins will slip off off, leaving you perfect, bare nut kernels.
Popular in the Community