Reported injuries have decreased in the meat and poultry industry, but plant workers still face grave dangers on the job -- and there's reason to believe the safety hazards are worse than they seem, according to the Government Accountability Office.
Many workers are unlikely to speak out about health and safety risks for fear of losing their jobs, the office said in a report issued Wednesday. Meanwhile, meat and poultry companies may be underreporting workers' injuries to the government in order to avoid higher costs and scrutiny, researchers found.
Congressional Democrats asked that the GAO perform the study in order to help the Occupational Safety and Health Administration get a better handle on hazards inside U.S. slaughtering and processing facilities. The GAO says regulators face a number of challenges, not least of all the unreliability of injury data.
"Recent OSHA inspections suggest that more injuries occur than are reported, although the extent of underreporting is not known, and vulnerable workers such as immigrants and noncitizens may fear for their livelihoods and feel pressured not to report injuries," the report states.
Workplace safety watchdogs said the report underscores the need for heavier policing of the industry, which the GAO determined to have higher injury rates than other fields in manufacturing. They pointed in particular to findings in the report that some workers weren't given appropriate medical treatment and were told to return to work despite their pain.
"It is clear from the report that the meat and poultry industry cuts corners when it comes to worker safety," said Debbie Berkowitz, a workplace safety expert at the National Employment Law Project. "Workers continue to be exposed to dangerous conditions, are denied adequate medical treatment when they are injured on the job, and are pressured to not report injuries."
"We were told about multiple incidents in which meat and poultry workers were punished for visiting the health unit too often"
Researchers interviewed workers who said when they were injured they were given first-aid treatments such as compresses or over-the-counter medications, rather than treatment from an actual doctor. And some in-house health units persuade workers not to report their injuries, OSHA told the GAO.
"We were told about multiple incidents in which meat and poultry workers were punished for visiting the health unit too often or ignored by health unit staff when they sought further medical care," the report says.
Industry representatives told the GAO that the underreporting of injuries is not a widespread problem, and that injury rates were down in recent years because of a focus on safety. The injury rate for meat and poultry dropped from 9.8 cases per 100 full-time workers in 2004 to 5.7 cases in 2013, according to the report. Both the industry and OSHA said that more automation inside meat and poultry plants was reducing the frequency of injuries.
In a statement Wednesday, the National Chicken Council, an industry trade group, argued that the GAO report "affirms continuous improvement" in processors' workplace safety marks. "We are pleased to see the report emphasizes the fact that injuries and illnesses have decreased dramatically in the poultry processing industry over the past several years," the group said.
But Celeste Monforton, an occupational health expert, cautioned against the industry's claims, citing the underreporting documented in the GAO report. "We should have no confidence about the industry's assertions about its injury rates," Monforton said.
The GAO said regulators probably don't have an accurate grasp on the prevalence of musculoskeletal disorders, which result from the repetitive nature of the work and are common in the meat and poultry industries.
In 2013, only 39 out of every 10,000 workers were reported to have missed at least a day of work due to musculoskeletal problems, the report found. Yet a close analysis of a single plant by the Centers for Disease Control found that more than a third of workers there showed signs of carpal tunnel syndrome.
Sen. Patty Murray (D-Wash.) said in a statement that the report makes clear that meatpacking workers face "continue to face some of the highest rates of workplace injury."
"All workers should have access to a safe and healthy workplace and be able to earn a living without fearing for their safety," Murray said.
This post has been updated with comment from the National Chicken Council and Celeste Monforton.
Before You Go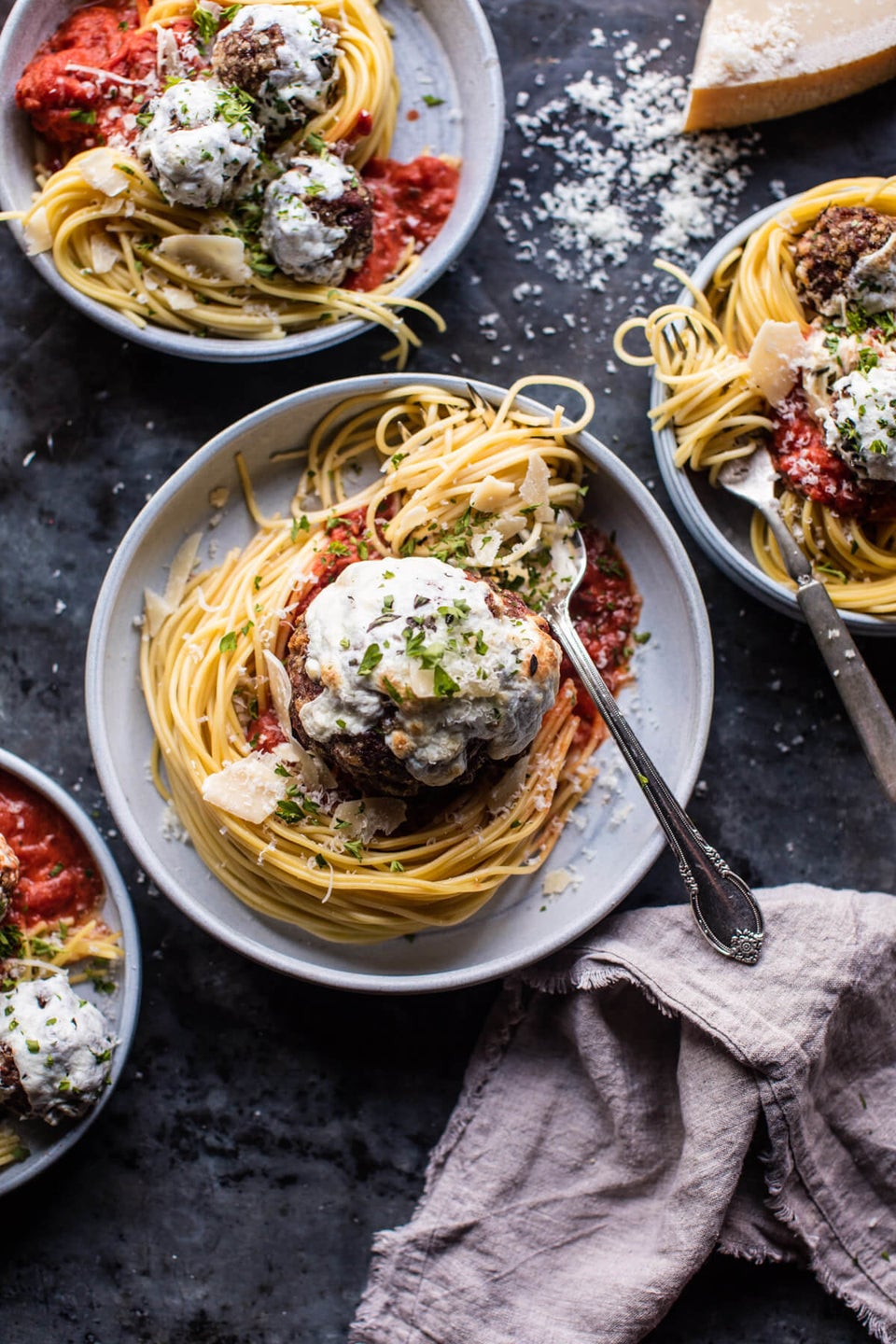 Spaghetti And Meatballs
Popular in the Community