Our families and friends were not shocked about our decision to move to Medellín, Colombia ," says Jeff Raheb. "Most thought it was a good move. Actually, about one-third of them are jealous."
They have good reason to be. "Medellín is truly First World," says Jeff of his and his wife Heather's new home. We are now living for 30% to 50% less than back home," says Heather.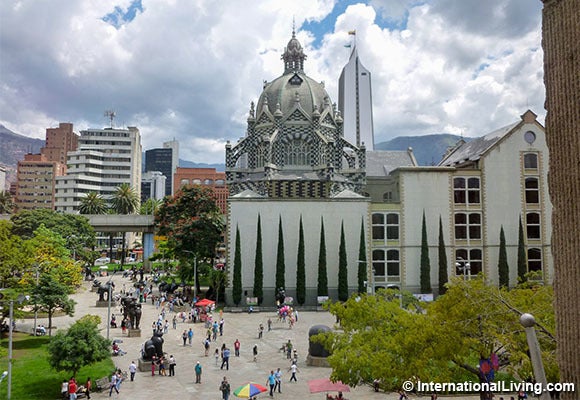 And what a wonderful life they have for it. Foodies at heart, they spend time trying out the many restaurants and cafés around the city. "Medellín has cuisine that is never pulled off well in other countries I've visited," says Jeff. "El Tabún (offering Arabian and Indian food) has two-for-one night every Wednesday. We eat a great meal and only spend $20 for both of us.
"One of the highlights of things to do in Medellín is gourmet month. We go around town and try different restaurants several times a week. A four-course meal, including a glass of wine, is between $15 and $20 per person. Back home in Florida it would easily be $50 to $60 a person."
For many expats, Medellín's climate is its trump card. How can anyone argue with enjoying average daytime temperatures in the upper 70s F to low 80s F, and evening lows in the mid-60s F every single day of the year? "One of the top reasons we moved to Medellín was the weather," says Heather. "We are from Florida, which is very hot and humid at least half the year. We came for the first time in July 2014. We picked July to test the weather and—surprise—it really is springtime weather all year long."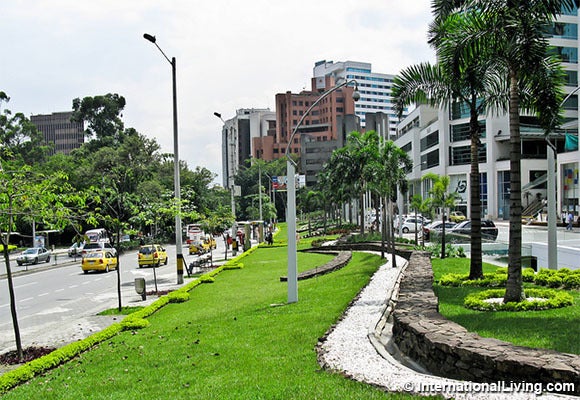 The temperate climate makes it easy to live life outdoors, something the Rahebs enjoy. "We walk every day," says Jeff. "There is always something to see: birds, flowers, interesting buildings." Both he and Heather walk the ciclovía on Sundays, when the city turns several major roads into pedestrian ways. "We are both healthier now," says Heather. "I've lost 10 pounds since I've been here, and Jeff has lost five pounds."
Jeff and Heather ran a chiropractic practice in Florida for many years. A couple of events triggered their decision to move overseas. First, Jeff's father passed away in 2011. Then one of Jeff's longtime patients, after finally retiring, had a stroke right before he was scheduled to take his first vacation in years.
Jeff and Heather researched living overseas for years before they took the plunge. Starting in 2009, they began visiting countries to see what would suit them. We have been to Panama, Costa Rica, Mexico, Belize, Argentina, Europe, and the Caribbean Islands, but Colombia became our first choice," says Heather.
"In the end, we chose the El Poblado neighborhood because of the location, the views of the beautiful surrounding hills, the easy access to many restaurants and services, and the fact that we can walk almost everywhere. Also, there are many English-speaking expats in this area."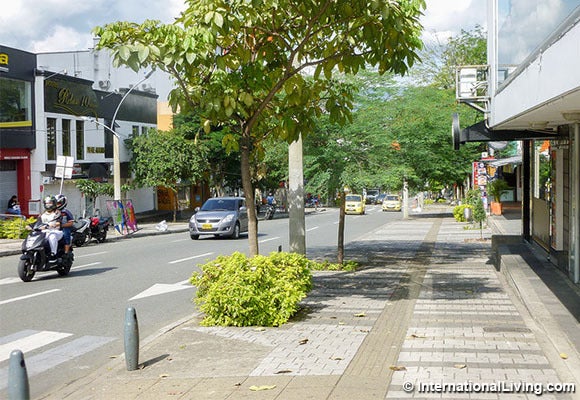 Finding expats in Medellín is easy. There are Facebook groups, language exchanges, and meet-up groups. And the English-speaking expat community has been steadily growing over the past few years.
"I am much more social than I was in Florida," says Heather. "There is always something to do in the city. We have a Thursday night card game and are constantly going on excursions."
Since arriving, the couple have made efforts to improve their Spanish. Heather is enrolled in EAFIT University's Spanish for foreigners program. "I am taking the semi-intensive pace," she says. "Two hours a day, five days a week is the perfect pace for me."
The friendly locals make the whole process much easier. "The Colombians greet you with a smile," says Heather. "Even if your Spanish is not good, they try hard to help you."
Too young for Social Security or pension payments, the couple decided that purchasing a property that could function as a rental and then later as their residence would be the best way to start life as expats.
"We ended up purchasing our apartment in 2015," says Heather. "The first criteria was that it could be an income-producing rental," says Jeff. "And second was that we could live in it, that it would be in an area where we could walk to everything we needed."
Their lovely three-bedroom, two-bathroom, 1,560-square-foot apartment has three balconies and impressive city views from the 16th floor. Through large windows, they look out over terracotta-brick buildings that are surrounded by lush greenery. The stunning Andes Mountains are a perfect backdrop. At night, the city lights twinkle as far as you can see. It is in the heart of the Provenza section of El Poblado, just a few blocks from restaurants, cafés, and shopping.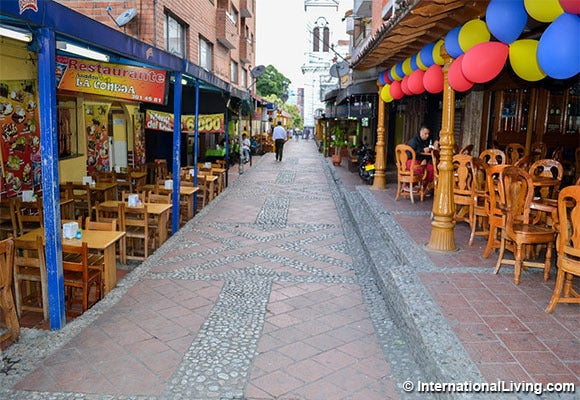 "A place like ours here costs one-third of what one would cost in Tampa," says Jeff. "We staked our claim in Medellín before we were ready to move. After doing a renovation remotely from Florida, we rented our unit for six months." This helped them recoup some of their renovation costs.
Now they have a beautiful new home in which to start the next chapter of their lives.
"I'm living life more and experiencing life more, without having to work," says Heather.
"We sold our business and are renting out our home in Florida," says Jeff. "With the cash flow from that and with the great exchange rate, we are leveraging the lower cost of living. While we are both happy living in Medellín, it's nice to know we can rent out the apartment if our plans change."
Related
Popular in the Community