A delightful-looking robot called "MEDi," or Medicine and Engineering Designing Intelligence, is being used to help make doctor's visits less painful -- literally.
The Alberta Children's Hospital in Canada purchased four of the MEDi robots earlier this year, CTV News reported. The bionic friends hang out with children in the waiting room and also accompany them during different procedures, according to RxRobots, the group that created MEDi.
The MEDis' purpose is to help children cope with pain and reduce their stress. The robots has produced real results. According to a study done at the hospital, kids who interact with a MEDi robot reportedly experience 50 percent less pain during medical procedures than those who do not, CTV reported.
"Parents told us that when they left the hospital, their children said almost nothing about the needle and told everyone they could about the robot," Tanya Beran, founder and chief scientific officer at RxRobots, told CNBC of MEDi's success at the children's hospital.
The two-foot-tall robots can ease patients' anxiety by telling stories or playing games with the kids. MEDi are also programmed to speak several different languages, and are equipped with facial recognition capabilities, Yahoo News reported. The robots can interact with the children during various types of procedures like blood tests or vaccinations, according to CNBC
Not only do the robots comfort the children, they make the kids more willing to work with medical staff.
"Our research showed that when children interacted with MEDi, they were more cooperative in the procedure," Beran told CNBC. "This means that the procedure is completed more quickly, resulting in greater health care efficiency."
Beran said that MEDis are also a hit with parents.
Related
Before You Go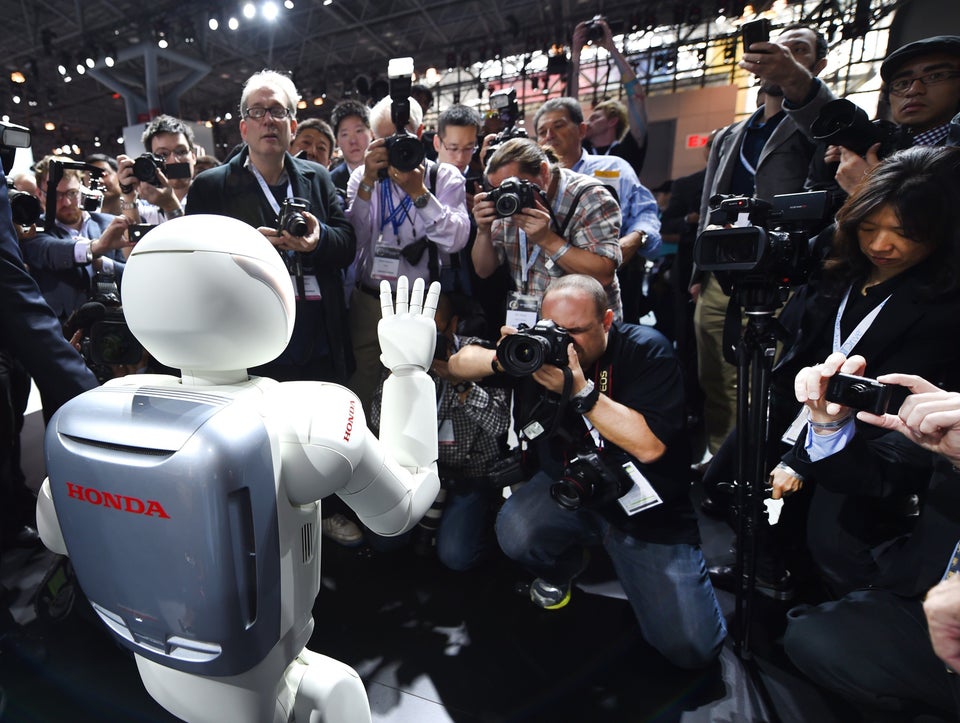 ASIMO The Robot