The media — most notably, The New York Post and CNN — came under fire on Sunday for mistakes it made during coverage of the Boston Marathon bombings.
On Wednesday, CNN and other outlets erroneously reported that an arrest had been made in the bombings. The New York Post was also hotly criticized for inaccurate reporting. It sparked even more controversy when it splashed pictures of two innocent men with the headline "BAG MEN: Feds seek these two pictured at Boston Marathon."
"CNN owned up to the mistake, took responsibility," Kurtz said about the network's false claim about an arrest. "I think that was a good thing."
Not everyone was satisfied by Kurtz's commentary. The Daily Caller's Jeff Poor took Kurtz to task for hitting Fox News over making the same mistake that CNN did and for criticizing NBC News' Pete Williams. Williams had been commended for getting the news right and first throughout the manhunt on Friday. On Sunday, Kurtz pointed out that Williams had said a body had been found in the boat where the bombing suspect was hiding.
Over on ABC News, New Yorker editor David Remnick ripped the Post for its controversial front page, calling it "outrageous" and "more pernicious" than CNN's mistake.
He also responded to Murdoch's defense of the cover, saying, "That's a lousy excuse. It appeared on the front page of his newspaper for all to see, and it hurts that kid's life."
Earlier this week, The Post had also been criticized for falsely tying the bombings to a "Saudi national" who had no connection to the events, and reported that many more people had died than was true. Meanwhile, CNN bore the brunt of the blame for its inaccurate reporting, which was also disseminated by The Boston Globe, Fox News and the Associated Press.
Related
Before You Go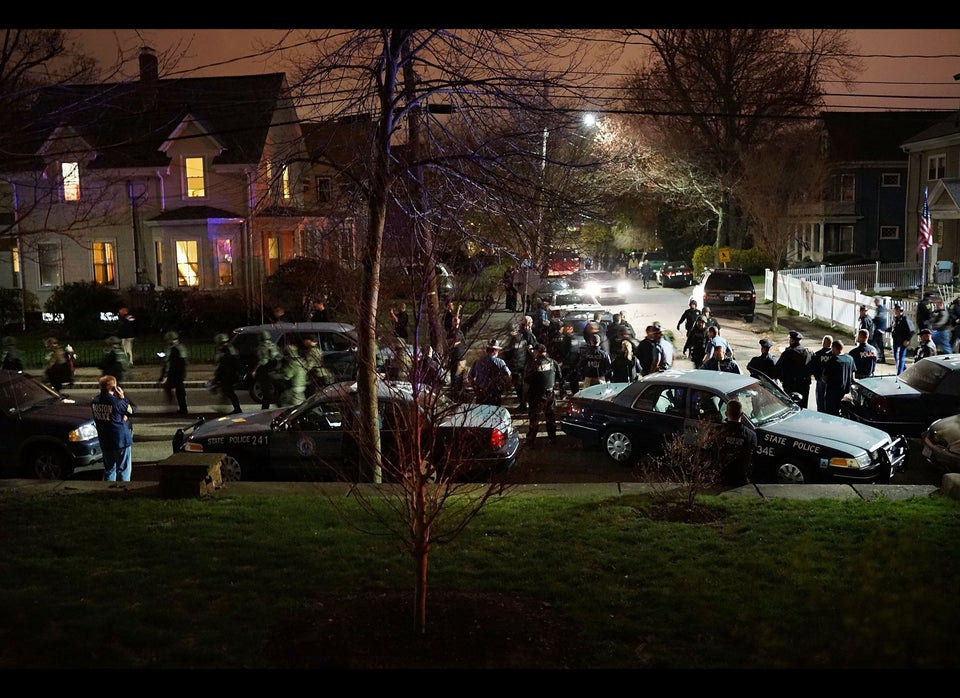 Manhunt For Suspect #2
Popular in the Community