It's an exhausting 2018 and we're only in the first month but controversy surrounding the authenticity of Michael Wolff's "exposé" of Donald Trump's dysfunctional White House have sent media ethicists into a tizzy.
"Michael Wolff's brand of journalism might be ugly—prioritizing access over accountability—but it's the perfect match for the Trump era," was how the Columbia Journalism Review (CJR) described it.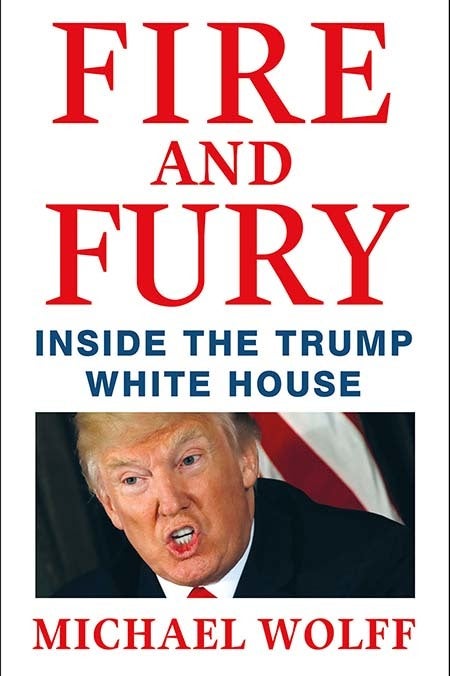 I read "Fire and Fury: Inside the Trump White House" as soon as it was released and noted several typos, grammatical and factual errors but was just as gripped as others by the narrative and its implications.
Particularly since I saw and heard Wolff hawk his book via Skype during a session entitled "Stop whining and start reporting" at the Global Editors Network's (GEN) annual summit - dubbed "From Post-Truth to Virtual Reality: Navigating Media's Future" - in Vienna last June.
He slammed the media for excessive whining about Trump - who Wolff said wasn't successful in establishing himself as a measure of truth - and urged journalists to start reporting.
Asked by GEN President Peter Bale in a pre-conference interview about his criticism of US reporters for putting themselves into a constant debate with Trump and his people by fact-checking him in real time, Wolff replied:
"I have no problem with fact checking. But if you check facts and miss the story that's certainly counter-productive."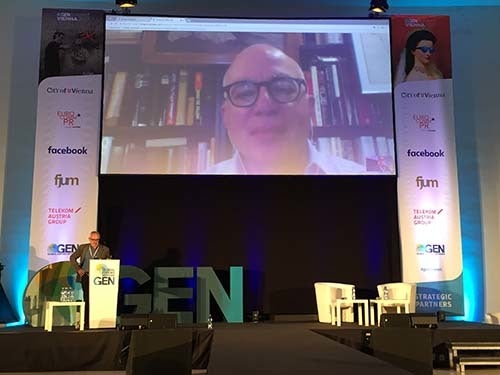 So Angie Drobnic Holan provided a fact-checker's guide to the book for Politifact and found seven major errors.
"A bigger problem with 'Fire and Fury,' however, is that by any standard of sound journalism it has big problems with transparency and sourcing" she said.
Although various White House insiders reportedly said the overall picture was true, predictably, the Republican National Committee followed Trump's lead in denouncing the book as fabrication and posted an image on Twitter with derogatory comments surrounding a picture of Wolff and a headline that read "Liar and Phony."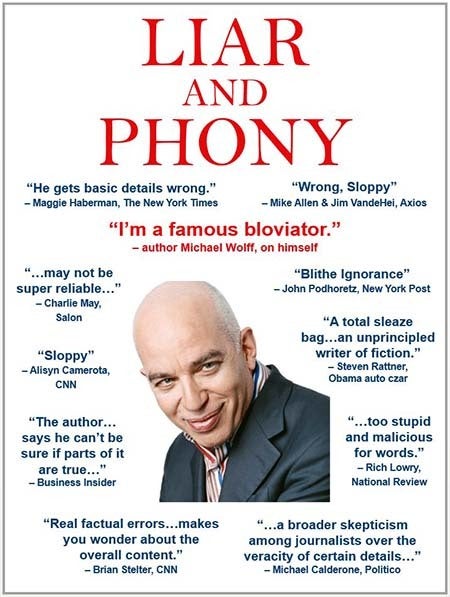 Last week Margaret Sullivan wrote an interesting piece in the Washington Post headlined: "'Fire and Fury' proves an often-forgotten rule: Don't assume 'we're off the record.'"
She referred to an assessment that said Wolff had a reputation for busting embargoes and burning sources by putting off the record comments on the record, and noted that if interview or conversation ground rules are implied, not nailed down, that's when screw-ups, and sometimes the juiciest stories, result.
CNN's Alisyn Camerota went further by saying Wolff's modus operandi was to let the people he interviewed spin yarns.
"This isn't really journalism. This is a very interesting read but in terms of the way he processed them, he admits in the author's note that he let people tell their own stories and he printed them," she noted.
Another criticism came from Isaac Chotiner in Slate who wrote that "Fire and Fury's" shoddy journalism manages to indict both Wolff's tactics and the whole media environment around him.
"The starkest sign of a rotten media ecosystem is that a book this flimsy and dubious could dominate the news cycle," he said.
So should media have ignored Wolff and the book altogether given Trump's verbal contortions and HIS domination of the news cycle? How do newsroom decision makers choose if such coverage is newsworthy and ethical?
Wolff interviewed presidential counselor and "alternative facts" maven Kellyanne Conway at an event on the press and the presidency at the Newseum, the Washington museum that promotes free expression and the First Amendment to the United States Constitution, in April 2017.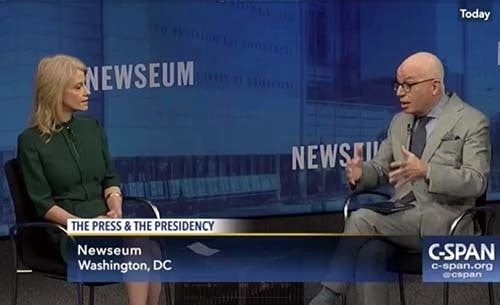 As if a precursor to Wolff and his book becoming the conversation's centerpiece, and a shot across his bow, Conway said there was a quest to make interviews go viral.
"Where one has to wonder, is the interview being conducted to inform the viewers or the larger population, or electorate more broadly, or is the interview being done in a way that's going to entertain other journalists, or impress advertisers, or executives?" she asked.
Drew Magary, in an analysis of the issue, wrote in GQ that "Michael Wolff Did What Every Other White House Reporter Is Too Cowardly to Do," namely burn his access to the powers-that-be once his story was out, after having weaseled his way into their sanctum sanctorum.
Everyone around Donald Trump is too polite to Donald Trump. Democrats, foreign dignitaries, underlings…all of them. And the White House press is perhaps the worst offender. From the media pool playing along with Sarah Sanders during press conferences—conferences where Sanders openly lies and pisses on democracy—to access merchants like (New York Times reporter) Maggie Haberman doling out Trump gossip like so many bread crumbs, too many reporters have been far too deferential to an administration that is brazenly racist, dysfunctional, and corrupt.
Jack Shafer in Politico said the president should have known better than to let Wolff into the White House to collect information for his book, given the author's track record and earlier unsavory tome on media mogul (and Trump ally) Rupert Murdoch.
"If ever there were a man who deserved to get Wolffed, it's Donald Trump," he concluded.
Related
Popular in the Community