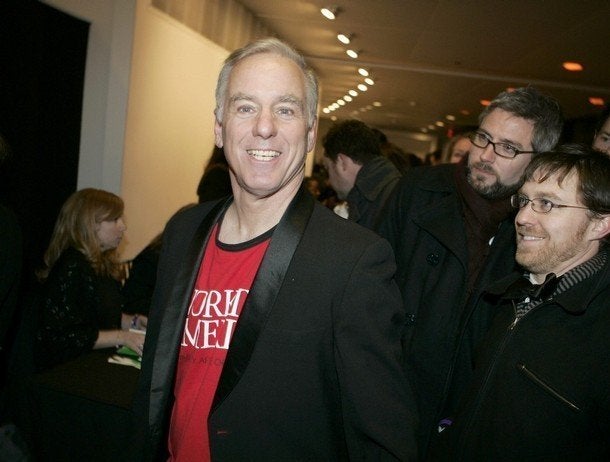 Did Howard Dean unilaterally remove himself from consideration for an Obama administration position?
That's the blaring headline from USA Today, which, citing a report in the Washington Post, says that by signing on with the lobbying firm McKenna, Long & Aldridge, the former DNC chairman has apparently ended his "stated hopes of joining the Obama administration."
Only, it's not true. While McKenna does lobby the government, and the Obama White House has an ethics policy that prohibits (almost all) lobbyists from serving in the administration on an issue on which they've lobbied, Dean himself won't be a lobbyist.
"[Washington Post reporter Al] Kamen got it wrong this morning," said Karen Finney, a spokesman for Dean. "He wrote that without talking to me or Dean. As you know, Dean is an Independent Consultant for the firm and not a registered lobbyist."
Indeed, Dean is joining McKenna as a consultant on health care and alternative energy issues and an independent adviser on specific projects that he chooses. His job portfolio, while attempting to influence the political debate, won't include the dreaded 'L-word' in it.
Nevertheless, on Monday morning, Kamen wrote in his Post column that Dean's new position -- one of many he is taking on during his post-DNC career -- "Sounds as though he's going to be doing some lobbying and strategizing for those clients."
Other outlets, such as USA Today, assumed that this would, in turn, disqualify Dean from serving in the administration. But in actuality, it is the former Vermont Governor's ambivalence with the Surgeon General's post -- and the Obama White House's desire for a different HHS Secretary -- that seem to be the biggest obstacle.
Popular in the Community