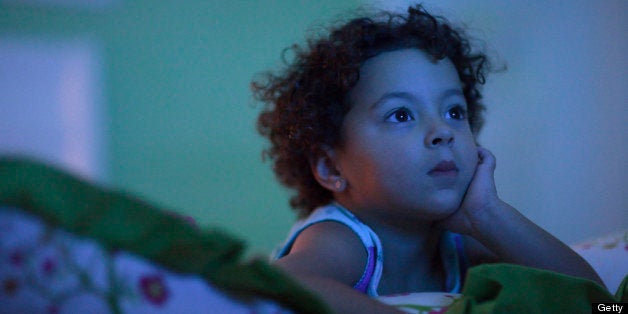 When bad news dominates the headlines, as it has so often over the past few months, we find ourselves asking a frighteningly familiar question: how can we explain this to the kids?
It's at these particularly hard times -- after Newtown, for instance, or in the wake of the Boston bombing -- that children's media seems to come under particularly intense scrutiny. But why don't we pay closer attention to the art and entertainment our kids experience on a regular basis? How carefully do we really consider the media they are ingesting at the library, in the playroom and when they sit in front of the TV?
In a month-long radio series, NPR has approached this question from myriad angles -- examining everything from the lack of racial diversity in children's books to how the media presents hard subjects like cancer, school shootings and genocide.
"Media," for the purposes of this series, is a broad term, meaning books and TV shows, but also physical toys -- from blocks to dolls. In an upcoming story, we learn about the rise of kids playing with "goth Barbies" (better known as Monster High dolls).

"The idea behind this is that NPR is known for its cultural coverage, but the great majority of it is about cultural offerings for adults," reporter Neda Ulaby, who contributed several stories to the series, said in a phone interview with The Huffington Post. "And we have given a great deal of thought to the idea that children are also incredible consumers of culture; there's TV shows for them, there's books, there's games, there's apps -- and we haven't really looked at those and taken them as seriously as culture for adults, even though kids spend hours a day looking at this kind of thing."
"The quality and the content of what kids are paying attention to is worthy of serious cultural examination," she argues.
A key example Ulaby and the series editor, Sara Sarasohn, cite, is that of HBO's widely discussed "Girls" -- and a far less thoroughly dissected, but more widely consumed, show for teens called "The Legend of Korra," which Ulaby covered for NPR last year.
"It was on Nickelodeon, and because it was aimed at young teens it wasn't taken as seriously as 'Girls', even though 'Korra' could have supported just as much thoughtful criticism as any show on HBO," Sarahson explained in a description of the series.
Elizabeth Blair, another contributor, says the inspiration for the series was personal. Blair has an 8-year-old son, and says that tackling hard subjects has come up for her and Sarahson (also a mom) in the past. Blair often wonders what her son would think of the subjects she's reporting on.

Ulaby, who is not a parent, was particularly fascinated by the phenomenon of Toy Fair, the annual trade show held in Manhattan's Javits Center each February. A segment on LEGO Friends -- the brand's line for girls that has sparked both sales and controversy -- arose from what she observed there. And for a different story, she examined how one of the world's most basic toys -- the block -- has been complicated by our rapidly changing world.

Two stories about what (and how) kids read today are particularly compelling. One highlights a recent report showing that, despite an increasingly diverse readership, kids' books fall far short of reflecting the general population in terms of race. More bluntly, they're "overwhelmingly white": of around 3,600 titles the University of Wisconsin-Madison's Cooperative Children's Book Center received last year, less than eight percent were about people of color.
These subjects and the others that form the full series are perhaps most relevant to people who are raising children now. But the stories are not just for parents, Ulaby says. "We're mentors to kids, even if we're not parents to them -- we're grandparents, we're aunts and uncles," she explains. In other words, we all influence and interact with children on a daily basis -- and it's in our best interest, and theirs, to analyze their media as carefully as we do our own.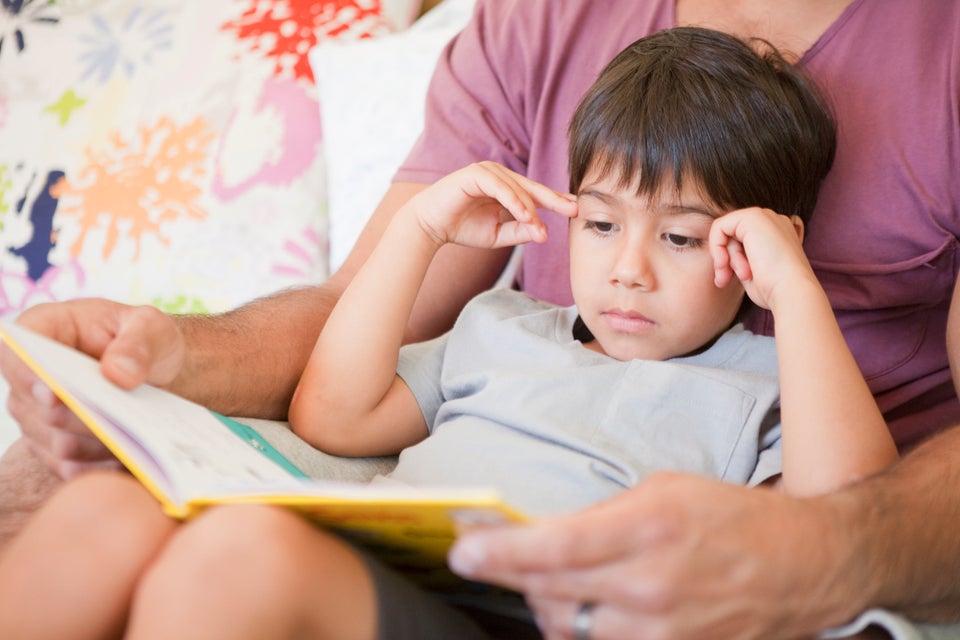 NPR Stories About Kids And Media