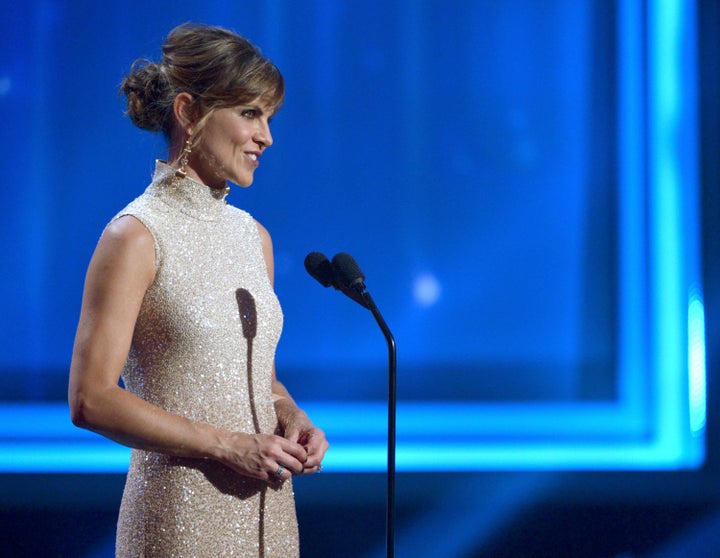 Last Thursday, Natalie Morales --who is one of the top anchors on the "Today" show and a prominent reporter for NBC-- hosted the National Lesbian and Gay Journalist Association's annual fundraising dinner. She was joined by fellow "Today" hosts Matt Lauer and Savannah Guthrie, as well as anchors and reporters from CNN, the New York Times, the Wall Street Journal, ABC News and more. Many of these journalists work on the so-called "objective" side of things, meaning that they're not supposed to talk too much about their opinions on major issues.
Morales, though, seemed to have no fear when it came to gay rights and gay marriage. Even though there has not been such a profound shift in terms of public opinion about any civil rights issue in recent memory, a large swath of the United States (plus most of one of its two political parties) is still hostile to LGBT rights. This did not trouble Morales, who very candidly told a conservative interviewer that she supports gay marriage:
I think what's happening here is this is a new civil rights movement. I mean I think clearly... I believe that gays have as much equal opportunity as we all should have. And I believe that they should be allowed to get married and love equally....But I don't think everyone else has to believe how we believe.
The right-wing website Newsbusters flagged Morales' comments as a symbol of flagrant media bias. And, in a way, Newsbusters is right. The mainstream media is becoming more and more uniform in its support of gay people.
The mainstream media is not open to every kind of debate. Find yourself on the "wrong side" of an issue, and you could be sneered at or dismissed if you get a hearing at all. (Sometimes --as happened during the Iraq War--that restrictive window is disastrous.)
The Supreme Court, which is holding hearings on the constitutionality of gay marriage bans, is also taking up cases on affirmative action. But it would be truly startling if Morales went to a pro-affirmative action event and declared her support for the policy. Within the confines of media debate, that is still considered beyond the pale. The same would be true if Morales went to a pro-abortion rights rally, or if she called for an end to the Israeli occupation, or if she turned up in an Occupy Wall Street demonstration.
Gay marriage is different. It is no longer all that controversial for many in the media. Morales was not rebuked by anyone, or targeted by any major groups, for her comments. Quite the contrary: her corporate bosses at NBCUniversal helped sponsor the event. And why wouldn't they? Gay people are everywhere in the media landscape, and supporters of the issue are now in the majority. Democrats are fighting with each other to declare their support for marriage equality, and many Republicans, especially on the coasts, will inevitably join them.
Even Fox News (which was yet another one of the co-sponsors of the NLGJA event) is more and more comfortable with gay marriage. That's where Shepard Smith famously said opponents were on the wrong side of history, and where Megyn Kelly compared it to interracial marriage hours after the Supreme Court hearing.
I have written before about this shift, but the court's hearing has raised it again. The nine justices seemed unable to reach a consensus about how to rule on marriage, but in the elite media, the battle is, for the most part, over.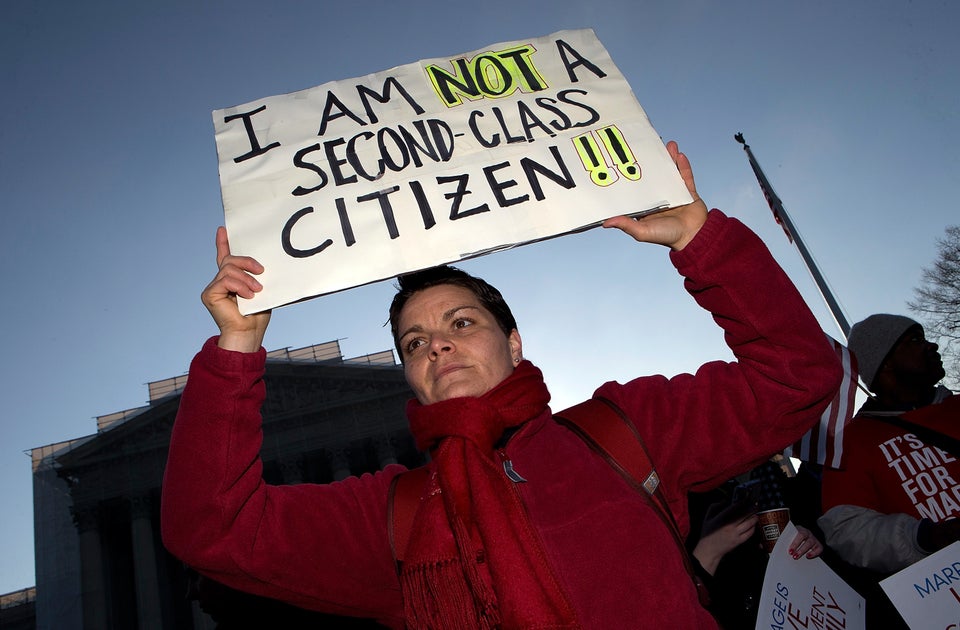 Gay Marriage At The Supreme Court
Related
Popular in the Community