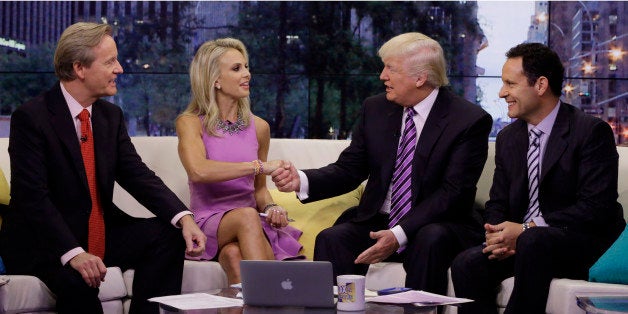 It's 2015, and media is still a man's world.
The report, titled "The Status of Women in the U.S. Media 2015," found that women are significantly underrepresented when it comes to all areas of the media industry, including reporters, broadcasters, contributors, writers, editors and guests. Last year, women were present on camera in the evening news just 32 percent of the time. Only 37 percent of print news stories were reported by a woman; just 38 percent of news articles in 2014 featured a female byline.
Take a look at the full breakdown from WMC: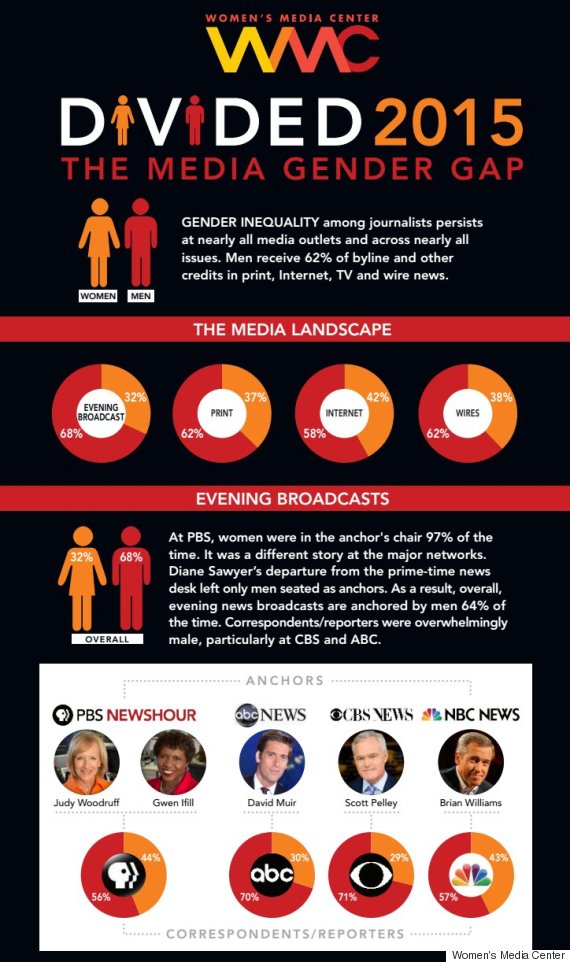 The gender gap is particularly stark when it comes to political news. Sixty-five percent of all U.S. political stories in 2014 were reported by a man. With the 2016 presidential election fast approaching, the lack of female voice is shocking.
"Our research shows that media needs to do better," Women's Media Center president Julie Burton said. "The bottom line is this: Overwhelmingly, men still dominate media. Women are 51 percent of the population -- but hardly equal partners in telling the story."
The results are nearly identical to the year before, when 63 percent of content in 2013 was contributed by a man and 36 percent by a woman. Year after year, the majority of positions in broadcast news and print journalism are still held by white men.
In broadcast news, PBS once again was the only network where female presence dominated male presence. At PBS, women sat in the anchor chair 97 percent of the time, compared to 17.1 percent at "ABC World News," 15 percent at "NBC Nightly News" and 9.5 percent at "CBS Evening News."
On Sunday morning news shows, which have historically left women behind, men made up 74 percent of all guests.
And there were more male reporters and correspondents than female ones at every news network:

The statistics for print are no better. At the nation's top 10 newspapers, white men typically held seven of the 11 positions on editorial boards in 2014. There was nearly a 2-1 ratio of male bylines versus female bylines at almost every major U.S. paper:

For the second year in a row, The Huffington Post was No. 1 in highest percentage of female bylines: 53 percent of contributors were women and 46.5 percent were men.
But we all need to do better.
"The lack of women in decision-making and prominent positions in the media is the breeding ground for defamatory and sexist coverage and comments, and it lowers the standard of excellence by cutting in half the pool from which talent is chosen," Burton wrote. "It also results in media missing major stories -- and missing viewership."
Calling all HuffPost superfans!
Sign up for membership to become a founding member and help shape HuffPost's next chapter