"Journalists of your generation," said British playwright Tom Stoppard yesterday to a roomful of students gathered at the Salzburg Academy on Media & Global Change, "very often and quite rightly are considering things you'd like to change in the world -- if possible, by Tuesday. You could hardly do worse than write a play about them. I've always felt that journalism, and I include very definitely television journalism, has far more immediate leverage."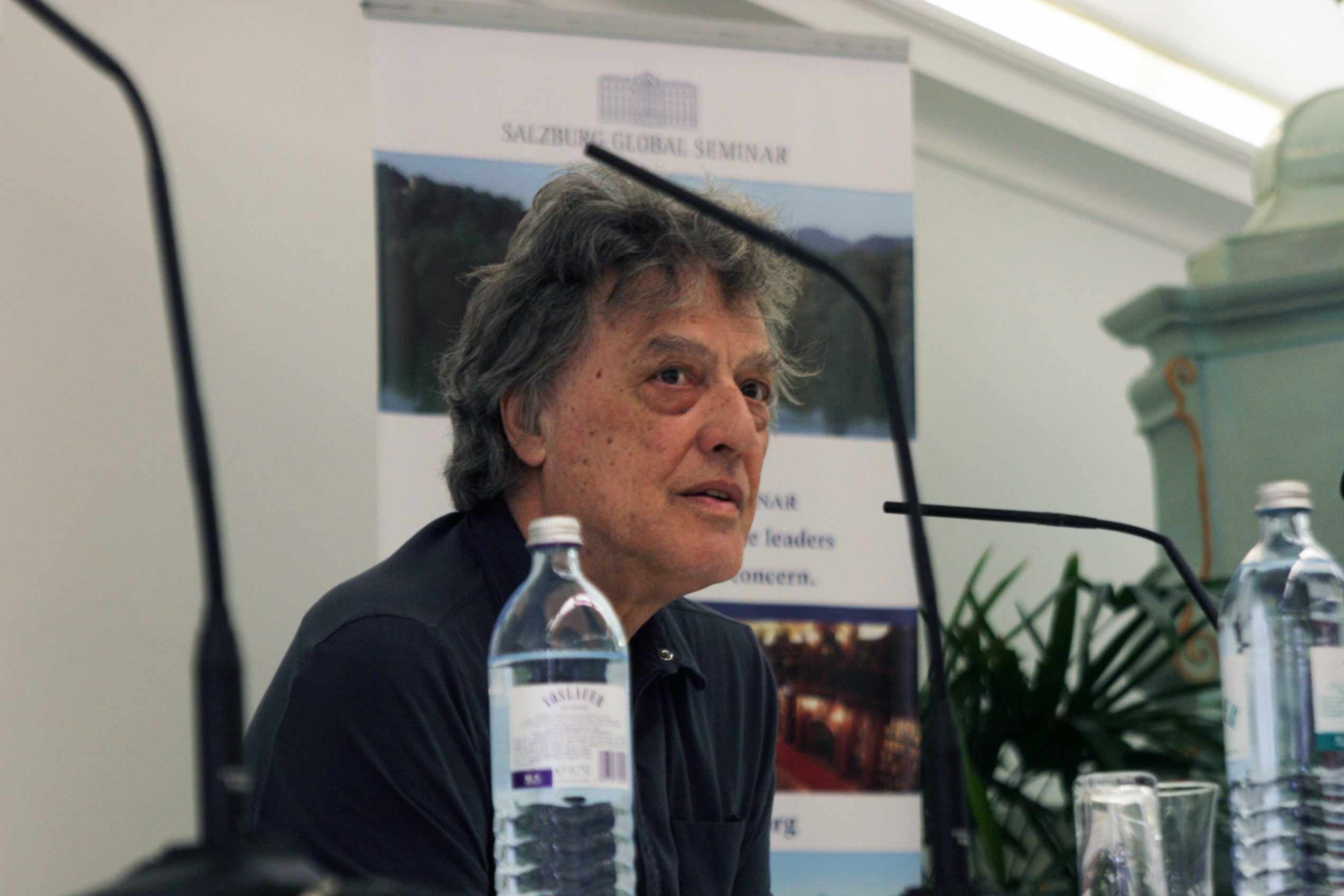 Yesterday a call to action by a Tony and Academy-award-winning playwright. Today, our attention here in Austria turned to North Korea to watch the drama of the pardoning of two television journalists, Laura Ling and Euna Lee, who had been sentenced to 12 years at hard labor for entering North Korea illegally.
Laura and Euna were fortunate -- not just for being released, but for being alive, a fact also borne home today with the broadcast of the confession to the kidnapping, rape and murder of Atwar Bahjat, a presenter on Al-Arabiya television. In an Iraqi security video that aired on Al-Arabiya, Yasser al-Takhi told interrogators that he, his two brothers and a third man kidnapped Bahjat's news team and drove them to a side street where he raped and shot Bahjat, while his two brothers killed cameraman Adnan Abdallah and sound engineer Khaled Mohsen.
In Stoppard's conversation here in Salzburg yesterday afternoon with students from Uganda and the UK, China, Chile and the United States, he essentially called journalism a "lever" to "change the world." But what is it that needs to be moved with that lever?
We are what needs to be moved -- out of our apathy or ignorance of the essential role journalists play in keeping us informed and in protecting our freedoms.
This year already, 19 individuals have been killed around the world because of their work as journalists, according to the Committee to Protect Journalists. Those 19 either died in the line of duty or were deliberately targeted for assassination because of their reporting or their affiliation with a news organization. Another 15, according to CPJ, died under suspicious circumstances.
Laura and Euna didn't make that list, and neither did Roxana Saberi, an American journalist who lived in Iran since 2003 and reported for several news organizations, including NPR. Not quite three months ago she was released from an Iranian prison. She had been convicted on spying charges in a one-day trial closed to the public and been sentenced to eight years in prison.
Those here at the Salzburg Academy who have come from places such as Colombia and Mexico, Turkey and Jordan know well that we need to value journalists -- and help protect them and all the platforms on which their reporting appears. If we, students and adults alike, want to change the world, we need our levers: journalists such as Roxana and Euna and Laura and Atwar. I think Stoppard would agree.
Photo of Tom Stoppard taken by Salzburg Academy student Juanita Ceballos, Pontificia Universidad Católica de Argentina

Popular in the Community