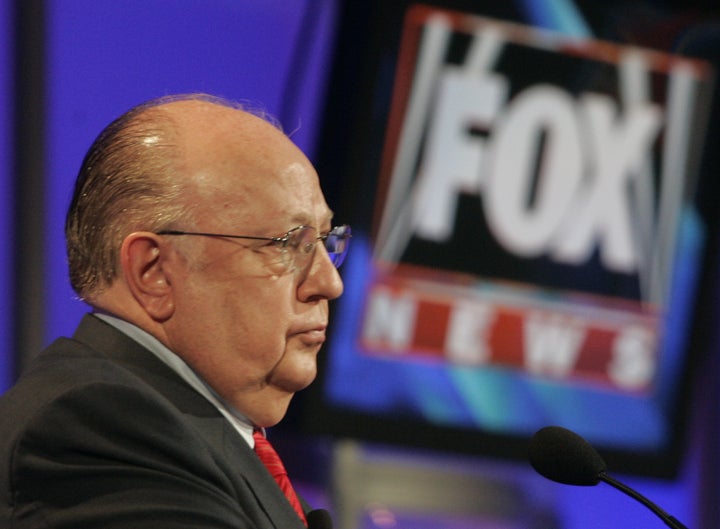 NEW YORK ― Media Matters for America took another step toward legal action Friday following a report that Fox News obtained phone records for one of the progressive organization's journalists.
"Fox News also obtained the phone records of journalists, by legally questionable means," Sherman reported. "According to two sources with direct knowledge of the incident, [Dianne] Brandi, Fox's general counsel, hired a private investigator in late 2010 to obtain the personal home- and cell-phone records of Joe Strupp, a reporter for the liberal watchdog group Media Matters."
Brandi denied the incident to Sherman through a spokesperson.
Media Matters attorney Marc Elias sent letters Friday to attorneys representing Ailes and executives at Fox News and parent company 21st Century Fox, including executive chairman Rupert Murdoch and sons Lachlan and James Murdoch, who serve as executive chairman and chief executive, respectively.
In the letters, Elias requested Ailes and executives at the media companies retain any information in their possession or control that would be relevant to allegations of surveilling Media Matters employees.
Strupp reported in 2010 on Fox News management slanting Washington coverage to the right and cited anonymous sources at the network. Sherman wrote that Fox News wanted to find out who was speaking to Strupp. "This was the culture," one Fox News executive told Sherman. "Getting phone records doesn't make anybody blink."
In addition to Strupp, Elias also revealed in the letters that it "appears that Fox News Channel previously obtained telephone records of Media Matters founder David Brock in 1997." Brock, a former Republican operative turned liberal Clinton booster, wrote a critical profile of Ailes that year for New York magazine. Brock started Media Matters in 2004 to combat what the group deemed conservative misinformation, with Fox News being one of its primary targets.
"Media Matters takes these reports very seriously and is prepared to take all measures necessary to protect its rights, including initiating a lawsuit against Fox News Channel," Elias wrote in a letter to the network. "We therefore demand that Fox News Channel take immediate action to preserve all information relating to the Media Matters Surveillance that is in the possession, custody, or control of Fox News Channel, including information held by third parties from whom Fox News Channel could obtain the information or over whom Fox News Channel exercises control."
Media Matters is similarly prepared to take legal action if necessary against Ailes and 21st Century Fox, according to the letters published in full below.
A 21st Century Fox spokeswoman declined to comment.
Representatives for Fox News and Ailes did not immediately respond to requests for comment.
"We're taking this very seriously," Media Matters president Bradley Beychok told The Huffington Post.
Beychok said Media Matters is "trying to get a complete picture" of what happened before determining its next steps. He said the organization doesn't yet know "the depth of this breach" given that the two alleged incidents span from 1997 to 2010.
Still, Sherman's report that a Fox News executive obtained a journalist's phone records would take Ailes' monitoring of the press to another level and invites comparisons to the British phone hacking scandal that embroiled Murdoch's media empire a few years back.
Elias referenced the phone hacking scandal in the letters sent Friday.
"In closing, we emphasize once again the importance of taking immediate and affirmative action to preserve all potentially relevant evidence," he wrote. "As shown by earlier hacking scandals involving News Corp–affiliated entities, initial reports of these sorts of activities often reveal only the 'tip of the iceberg.' We expect to discover additional wrongdoing in the course of our investigation."
Read the full letters below: