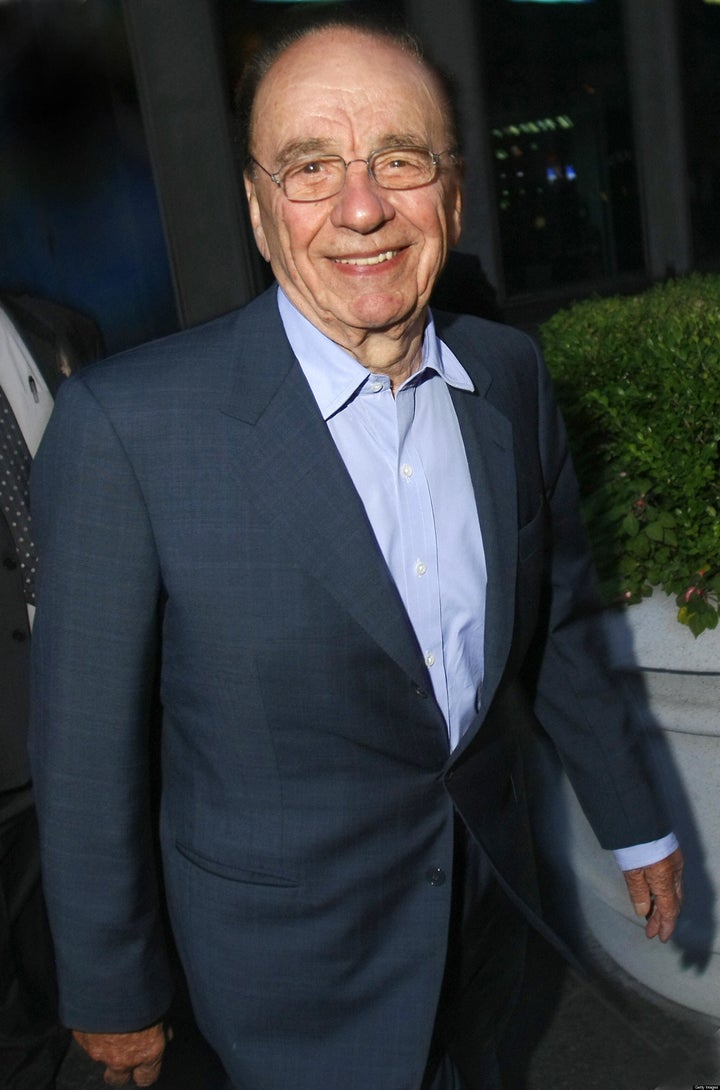 WASHINGTON -- In one of the more clever moments of issue advocacy in recent memory, the progressive media watchdog group, Media Matters for America, successfully won an online auction Thursday to have a "friendly lunch" with its long-time nemesis, News Corp. CEO Rupert Murdoch.
The item, which was listed on the site Charity Buzz, was billed as a chance to "propose your business ideas" with the media mogul. The winning bid, according to a Media Matters representative, went for $86,000 -- the proceeds of which will be sent to The Global Poverty Project. The estimated value of the lunch is $15,000.
When the lunch will take place is not yet determined. But it will involve the watchdog group's founder and CEO, David Brock, along with five additional guests, dining with Murdoch.
"I look forward to this opportunity to have a friendly lunch with Rupert Murdoch, along with five of my invited guests," said Brock, in a statement provided by Media Matters after the bid was finalized. "I will soon contact Mr. Murdoch's office to determine a mutually convenient time and place in New York."
The pairing will be the first time that the Brock and Murdoch have broken bread together and there will certainly be no lack of conversation topics. Media Matters recently received a $1 million check from longtime progressive donor George Soros for the express purpose of pushing back on Glenn Beck, the conservative television personality granted a megaphone by Murdoch's Fox News. Brock, meanwhile, has been leading nascent discussions to build a Democratic Party attack arm to counteract outside conservative interests including the U.S. Chamber of Commerce, which this past cycle was funded partially by News Corp. There are, of course, more conventional topics as well including, for one, Fox News's editorial slant.
If anyone is to blame for the occurrence, it would be Murdoch himself. He donated the gift. But there may be a loophole buried in the fine print for the News Corp. CEO to back out. According to Charity Buzz: the meeting will "take place over a friendly lunch at a mutually convenient time in New York City, exact location to be determined. Winner will be subject to security screening and background check."
Calling all HuffPost superfans!
Sign up for membership to become a founding member and help shape HuffPost's next chapter