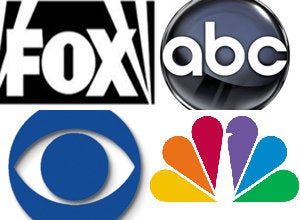 A few years ago I began spending more time in the U.S., after many years living and traveling abroad. I have always been a fan of the BBC and its calm, cool, and collected presenters. I trusted that the BBC was delivering to me vital information about the world. But when I returned to the U.S., and had access to what seemed like an endless number of channels, I could find no news at all, or at least nothing that resembled news. There were a lot of loud voices, garish colors, too many adverts, and a lot of what seemed like fear-creating propaganda and no real news (count the number of fear-making headlines on CNN, alternating with stories about some movie star's pet). The trust I had in the news disappeared overnight, especially when I began meeting some of those behind the scenes who were responsible for focusing on profits and less on news and integrity in the media.
I began going online for my news, yet found that I often received better information from friends who lived around the world, working with NGOs, microcredit organizations, or as stringers, photographers and even tour guides. I began to feel that mainstream media was not giving me the quality nor the depth of reporting and images needed to truly understand the political, economic and human side of important stories. I often felt I was being fed one point of view, at times feeling manipulated. The fact is that the buying up and merging of media is ruining real reporting. Journalists are being fired. International desks are being wiped out. And this trend is not only leading to less real news, it is dangerous in terms of propaganda, access and control. But new trends in citizen journalism (such as The Huffington Post) are fighting back. Independent photojournalists, NGO workers and citizens are part of this important movement to take back the news from those who focus on profits. Trust is slowly but surely being established.
While in the U.S., I began thinking about how new internet models could help all of us access real, raw news, and met with several people trying out ways to make this work. Finally a few months ago, in London, I met two young men who were actually doing something about it. Turi Munthe and Jonathan Tepper of Demotix.com, recently went online with what may change the way news is reported and increase the quality of the images we receive from what are called the "fault lines", places where the news is really taking place, but from which next to no major news sources are reporting.
Their website describes the two as, "Turi Munthe, the CEO. I'm English-French-Swedish and I was brought up in London. I've been a publisher, editor, policy analyst, lecturer and journalist/talking head for CNN, BBC, Channel 4, ITV, NBC, al-Jazeera, Asahi, Reuters, Sky, you name it.

And I have written for The Economist, Slate.com, the FT, the Telegraph, the Nation and many others. I have lived in the US, Syria, Israel, Nepal, Spain and France, studied at Oxford University, the Hebrew University and NYU, and speak Italian, French, Spanish and Arabic (quickly and badly). My one book is the (retrospectively quite gruesome) Saddam Hussein Reader. Jonathan Tepper is the CFO/COO. He is frozen in time on Google as a very blonde and very nerdy 22-yr-old Rhodes Scholar - and hasn't changed much. He graduated, obviously, with highest honors in History and Economics from the University of North Carolina at Chapel Hill, and then went on to do his M.Litt at Oxford in Modern History (which is where we met). Jonathan's background is in finance: he has worked at Lehman Brothers, SAC Capital, and Bank of America. He was brought up in Spain and Mexico, and is a Trustee of Betel in Britain".
I spoke with Turi in London last week who explained to me his point of view of the situation and described how Demotix and the images it will supply, play a part in this new internet news revolution.
Turi reminded me that only four US newspapers maintain a foreign desk (The NYTimes, Washington Post, LA Times and Wall Street Journal). That is only four newspapers to cover foreign news for a country of almost 300 million! And the LA Times is eliminating jobs so the situation is actually even worse! The US media employs only 141 foreign correspondents in the print and broadcast media (all facts sourced on Demotix's website) and even the BBC had (prior to the Olympics) only one correspondent for all of China (remember that Beijing alone is a city of over 18 million, in a country of over a billion people!). Turi continued to inform me that Reuters and the Associated Press together provide a wire/agency service to over 95% of the world's "serious media", and these two companies do not have a single staff person in over 40 countries of the world. Fewer journalists employed full time have too much ground to cover and cannot dedicate themselves to quality.
Turi is full of energy and optmism about how Demotix can change news for the better, and help to support real photojournalists, and those independent people in the field who are able to report real news via photographs, "Demotix is an interesting meeting point... partly a battleground, partly a gateway to stories. Images tell better stories and verify stories we want to know about. We want to know what is happening. We want to utilize the power of 2.0 for good. A major shift is taking place with Media with internet...look at the LA Times which recently made huge cutbacks in staff. CBS has a foreign desk of eight, of which four are in London, and is looking to outsource foreign to CNN!
Demotix is about empowering the individual and changing the way media is gathered".
When I asked Turi, the future of Demotix, he stated that they want to "obtain the best terms for all stringer journalists and freelance photographers and combat the dump of worthless images sold for a couple dollars". And they are able to access news from places where mainstream media does not, with the support of partners such as the new UN Rapid Response Media Mechanism created at the UN Alliance of Civilizations conference in Madrid, the Human Rights' video source, Witness, as well as Amnesty and others. And they just sold their first image, only a few weeks after their launch. Check out Turi's blog

REAL LIFE. REAL NEWS. REAL VOICES.
Help us tell more of the stories that matter from voices that too often remain unheard.