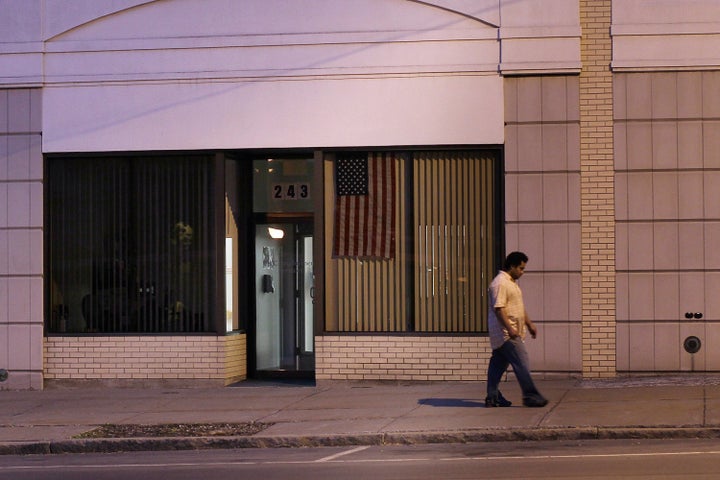 Nobody, it would seem, is ever happy with the media's coverage of poverty in America.
It's a persistent critique of the press: why isn't there more reporting on the poor? Every year seems to bring another study about the problem. There's the study, for instance, that showed that the three main evening news shows devoted more time to Michael Jackson's trials than to poverty. Or you can do a Google News search for "poverty." 121,000 results appear. Do a search of "Kardashian" and 189,000 results turn up.
Then there are the anecdotes from reporters and editors. Speaking at a forum in January, Pam Fessler, an NPR reporter, discussed how much things had changed for her when, right in the middle of the recession, she switched from covering homeland security to covering poverty:
"When I was covering homeland security, no matter what I did, it got on the air immediately because it was news. It was breaking news. Everybody cared about security.

And I started covering poverty issues and as much as NPR is committed - I mean, certainly they are because they have a poverty reporter. You know, they say well, we have other news. This news needs to get on today. We'll hold the story for another you know, day or so because poverty was not news. Poverty was not breaking news."
That's not a new phenomenon. In an interview, "Nickel and Dimed" author Barbara Ehrenreich talked about her experience trying to cover working class issues in the 80s and 90s.
"I discovered ... magazines and newspapers want to please their advertisers," she said. "Their advertisers want to think they are reaching wealthy people, people who will buy the products. They don't want really depressing articles about misery and hardship near their ads."
Fessler's story highlights what may be one of the biggest reasons for the media's less-than-relentless focus on poverty. It is a persistent, lingering, complicated issue, not one that lights up the news cycle every day or draws the most attention from readers. In an age of increasingly decimated newsrooms, the kind of sustained coverage that poverty requires may not be available.
That's not to say that there is no good work being done about poverty in America. Next week, HuffPost Media will highlight some of the people and places getting it right.
REAL LIFE. REAL NEWS. REAL VOICES.
Help us tell more of the stories that matter from voices that too often remain unheard.