Celebrity website RadarOnline.com and the National Enquirer tabloid on Thursday refused to hand over material sought by authorities investigating threats that those media reported actor Charlie Sheen had made against a former girlfriend.
Three times married, Sheen's career has been overshadowed for years by his admittedly raucous lifestyle, substance abuse, stints in rehab and fondness for dating porn stars.
Los Angeles police on Tuesday served a search warrant on the New York headquarters of American Media Inc., the parent company of RadarOnline and the Enquirer.
The LAPD said its threat management division had opened a criminal investigation of Sheen.
The police probe follows published reports by RadarOnline and the National Enquirer about audio in which a man, said to be the former "Two and a Half Men" TV star, is heard saying he would like to see a former fiancee "have her head kicked in."
Sheen's attorney has not replied to requests for comment.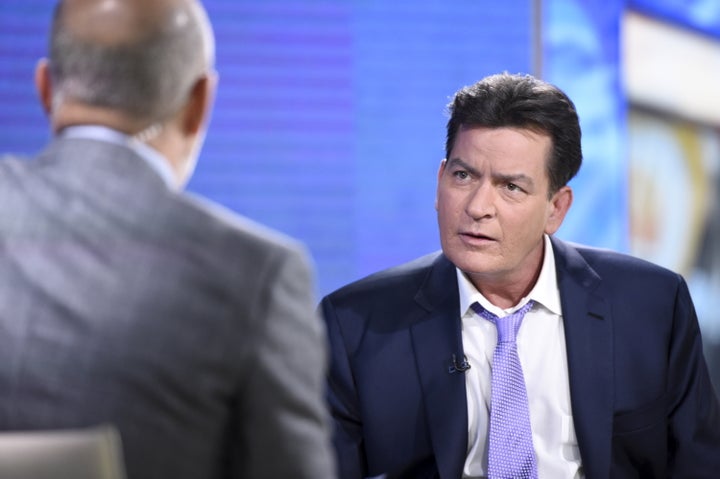 RadarOnline said on Thursday in a report that it has "no intention of turning over documents or identifying sources in the matter."
"We believe the search warrant is illegal and violates federal and state law prohibiting the use of search warrants against media companies who are reporting news and information," Dylan Howard, editor in chief of The National Enquirer and editorial director of RadarOnline.com, said in a statement.
The two publications first reported on the audio at the end of March, saying it was provided by a former lover of Sheen. They have reported quotes from the audio but have not made it available online.
According to a copy provided on Thursday by RadarOnline of the search warrant and an affidavit, the Los Angeles police investigation was triggered by Scottine Ross, a former porn star and fiancee of Sheen, who accused him in a December lawsuit of assault and of having sex with her without revealing he was HIV positive.
Sheen announced in a November interview that he had been diagnosed with HIV about four years earlier, but said it was "impossible" that he had transmitted the virus to anyone else.
According to the affidavit, Ross went to police fearing for her life after reading the initial RadarOnline.com and National Enquirer reports in March, which said that Sheen had made threats against Ross in calls to another unidentified woman.
(Reporting by Jill Serjeant and Sharon Bernstein; Editing by Daniel Trotta and Bernadette Baum)