 "Solid." "Competent." "Workmanlike."
The level of consensus was striking. CNN's Candy Crowley called the speech "solid and businesslike." GOP consultant Alex Castellanos pronounced it "good enough." James Carville said it was delivered "competently." David Gergen called it "extremely quiet," while adding that it had "humanized" the candidate.
On Fox News, Chris Wallace expressed similar thoughts. "There's an old saying that you campaign in poetry, you govern in prose," he said. "I'm not sure it ever soared into poetry ... but it was a workmanlike job, and it certainly got the job done."
"This was not a speech designed to move an audience," colleague Brit Hume said. "This was a solid speech. This was a good speech. This was not a great speech."
Charles Krauthammer added that Romney would never be known as the "Great Connector."
MSNBC hosts gave Romney mixed reviews. "He's better on the positive than on the negative," Chris Matthews said. The "Hardball" host criticized Romney for using what he called "jingoistic language about war," which he said was "bad for the country."
Al Sharpton said he thought Romney was "better as a performer" than he thought he would be. He noted that Romney showed a lot more energy and passion in his performance than in the past. "I happen to agree with both Steve and Chris that he got a little dark," Sharpton added.
Lawrence O'Donnell, who was on the convention floor, described the crowd's reaction to Romney's speech. "This crowd absolutely feels they have someone who can win this election," O'Donnell said.
On NBC, Tom Brokaw seemed flatly unimpressed.
"It was more of a checklist than I expected," he said. "I thought maybe we would have a more eloquent statement tonight, kind of thematic about who he is."
Related
Before You Go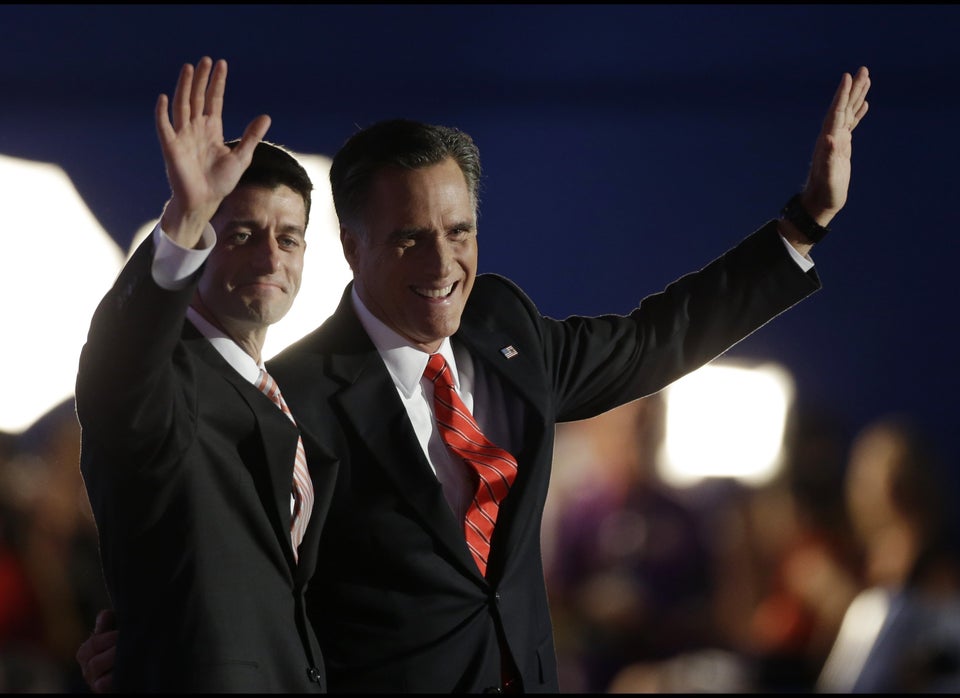 Republican National Convention 2012
Popular in the Community