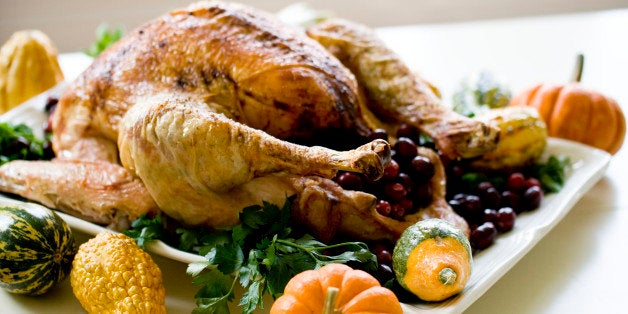 As is tradition, The Huffington Post has asked some of the biggest names in media what they were most grateful for this year. The list ranges from the standard (friends, family and health), to the not so standard (coconut champagne, Taco Bell and Spanx), and everything in between (Taylor Swift).
And we at HuffPost Media are thankful, of course, to all the anchors, correspondents and commentators around the globe who keep us gainfully employed by giving us something to write about each day.
Joy Reid, MSNBC "Reid Report" Host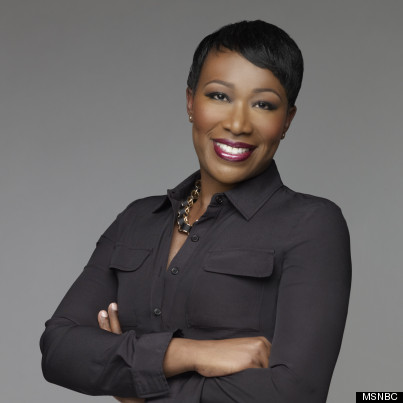 "This year, I'm thankful for my home family's patience and love, and for my work family's forbearance, sense of humor, tirelessness and brilliance. I'm also thankful for the continued willingness of communities and individuals to struggle out from the margins, and to stand up for justice, freedom and fairness, anywhere around the world."
Jorge Ramos, Fusion "America with Jorge Ramos" Host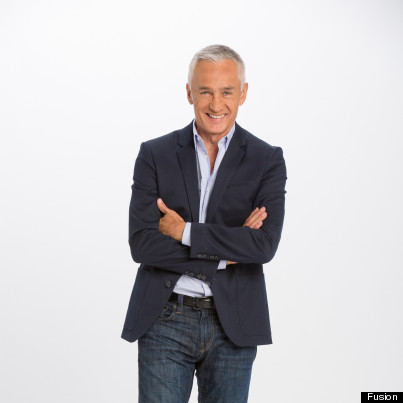 "I'm thankful for having the life that I always wanted to have. I'm thankful for this country (that gave me the opportunities that my country of origin couldn't give me). I'm thankful for being able to enjoy my son Nicolas and my daughter Paola. I'm thankful for having the best job in the world, a job that at 56 keeps me young."
Norah O'Donnell, "CBS This Morning" Co-host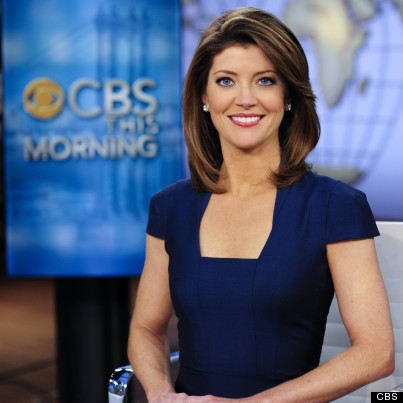 "Well, Thanksgiving is my FAVORITE holiday. And while I love the mashed potatoes, bacon stuffing and the drumsticks, I really cherish that for almost 15 years now its the one time of the year when the whole extended family gets together. I am truly thankful for family, our annual touch football game, and a husband who designs the menu and rents the plates and glasses so I don't have to wash them!"
Christiane Amanpour, CNN Chief International Correspondent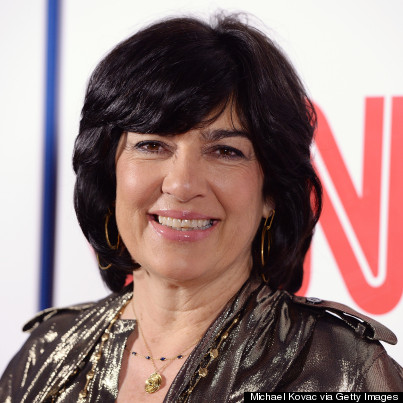 "This Thanksgiving I am grateful that I still have the platform to speak truth to power, that I inhabit the fact-based world of journalism, and that I have not lost the passion to seek the truth no matter the risks, and hold power and influence accountable on behalf of our viewers."
Anthony Mason, "CBS This Morning: Saturday" Co-host and CBS News Senior Business Correspondent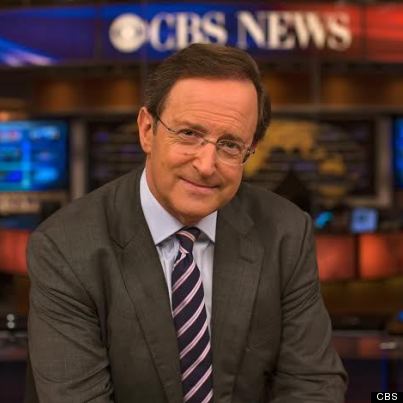 "First, always, I'm so thankful for my three extraordinary kids (Emily, Olivia and Nick) and to my smart and beautiful wife, Christina, who has stuck with me for 20 years now. Lastly, I'm grateful for our move back into NYC (after 17 years in the suburbs) because we now live around the corner from Gray's Papaya (open all night!) where at any hour you can always pick up a hot dog and a Coconut Champagne after a long day at CBS!"
Robin Meade, HLN "Morning Express" Anchor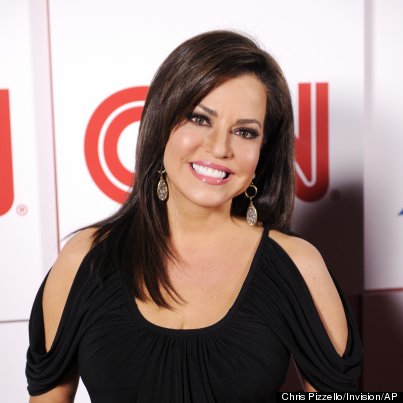 "In my personal life: I'm so thankful my mother's health bounced back quickly this year. She gave us a big scare in the spring with a cranial hemorrhage. Thank goodness it was a one-time thing and didn't affect her speech or her ornery personality! While I won't be home in Ohio for Thanksgiving, I know she'll be the one, head-honcho-ing the culinary activities in my family house. And I'm so grateful for that."
Alexander Marquardt, ABC News Correspondent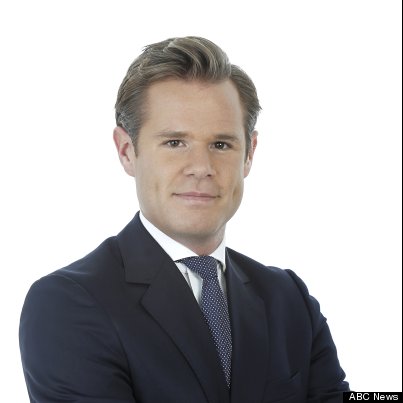 "I'm ever grateful to have a roof over my head and food on my plate, unlike so many I meet in this job who don't. I'm thankful for a career that takes me to places I couldn't otherwise imagine seeing, for the brilliant people I work with and friends I've made who share this peripatetic lifestyle. Above all, I'm thankful for such a loving and supportive family, even when I miss things like Thanksgiving."
Lisa Ling, CNN "This is Life" Host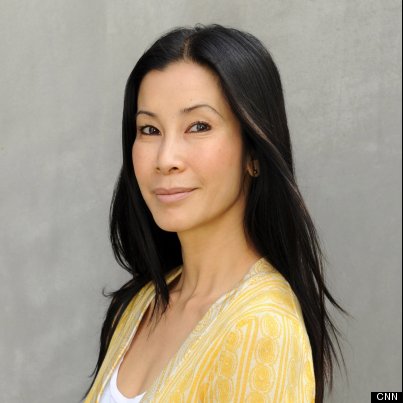 "First and foremost, I'm grateful for my family. My daughter Jett has allowed my husband and me the opportunity to know a love of which we never knew we were capable. After multiple miscarriages, this feisty little person is the child we were supposed to have.
And I wake up everyday and pinch myself that I get to tell stories about people that inspire compassion and better understanding of one another."
Nando Vila, Fusion "The Soccer Gods" Co-Host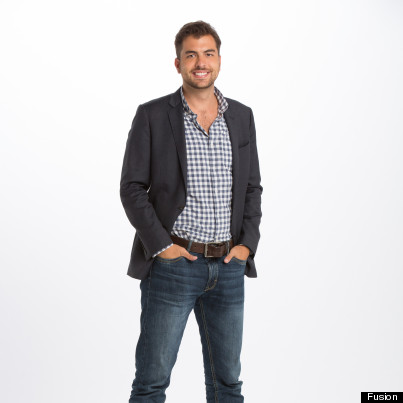 "I am thankful to whatever genius invented Taco Bell's Beefy Crunch Burrito because it is pure perfection. I mean, it has spicy Frito chips in a burrito! I am also eternally grateful to Simon Carr, Pablo Sanchis, Zac Rigg, Gigi Robles and everyone else that works on The Soccer Gods. It's the most fun thing in the world. And most importantly I'm thankful for Sergio Ramos' goal in the 93rd minute of the Champions League final, a titanic last gasp effort to send the game into overtime, allowing Real Madrid to win its TENTH Champions League Title."
Gio Benitez, ABC News Correspondent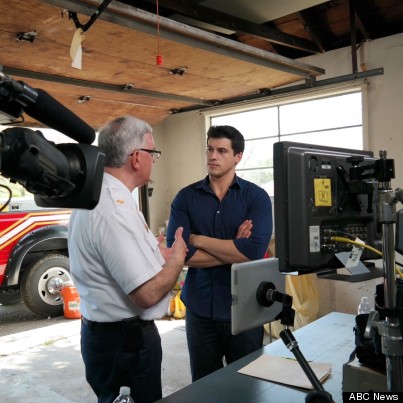 "Grateful for my family and friends who cherish the time we can spend together, for the bosses who help me live this adventure, for the mentors who have pushed me to dream big, and for the ABC teams around the world who work so very hard to get us on the air."
Alex Wagner, MSNBC "Now" Host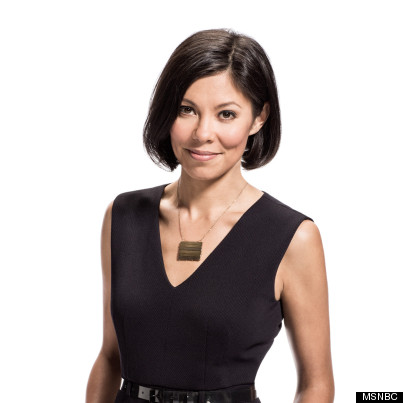 "I'm thankful for Sam Kass, paper to-go cups with those fancy lids, Bryan Stephenson at the Equal Justice Initiative, individually-wrapped Goldenberg's Peanut Chews, Google translate, the NYC Food Bank, the saintly patience of everyone who works with me, and my impossibly feisty grandmother, Mya Mya Thant Gyi – who, at 97, definitely gets to have both turkey drumsticks this year."
Simon Carr, Fusion "The Soccer Gods" Co-Host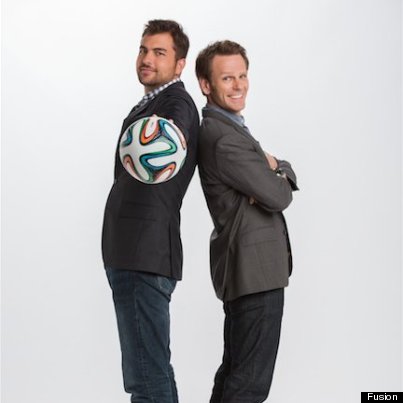 "In 2014 I have been grateful to "The Soccer Gods" for channeling their foibles into a semi-coherent TV show that amazingly pays the rent, the dept. of immigration for continuing to let me work in the glorious USA and my mum for giving me a full head of hair. Oh and Nando Vila for being Nando Vila."
Ryan Smith, ABC News Correspondent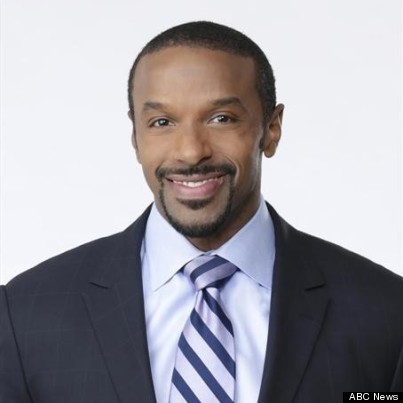 "This year, I'm most thankful for my 11-month old twin boys, Blake and Cole. Nothing better than to see two booming grins every time I come home!"
Mariana Atencio, Fusion "Fusion Live" Anchor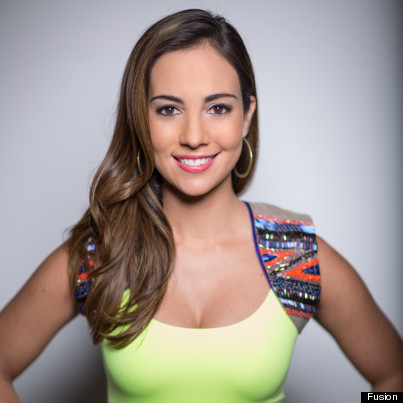 "This Thanksgiving is unlike any other. I'm thankful my only sister is alive after a near fatal accident in New York City. I'm specially grateful for my mom who, during these past difficult months in-and-out of the hospital, has demonstrated the most admirable resilience in bringing my family together and renewing our faith in God."
Nicholas Kristof, New York Times Columnist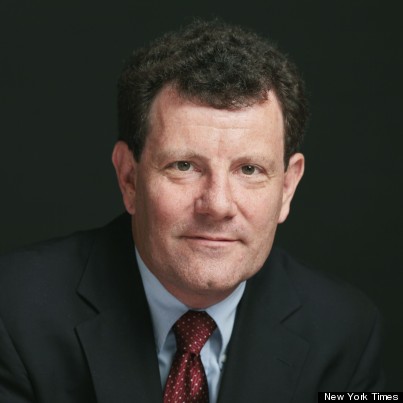 "I'm grateful that a path appeared for Sheryl and me to survive another book tour! And that we're with family for Thanksgiving!"
Abby Huntsman, MSNBC "The Cycle" Co-host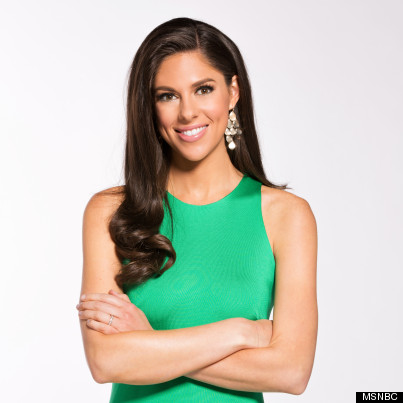 "On Thanksgiving I'm always thankful for family, health, and the men and women who serve to protect our freedom.

But this year let's also not forget the simple pleasures in life -- like an extra serving of chocolate cake, a fresh cup of your favorite coffee, or coming home after a long day to a dog waiting at the door to shower you with kisses."
Dr. Drew, HLN "Dr. Drew on Call" Host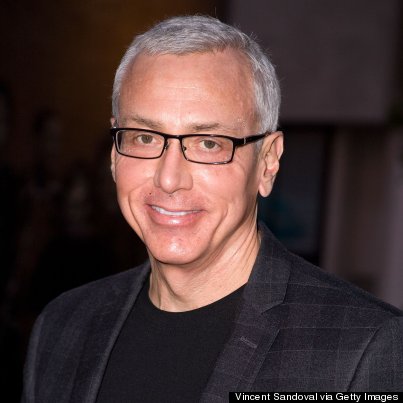 "Gratitude is truly one of the most important emotions to call to mind as often as possible. I guess I feel most thankful that most of the time I do feel grateful: grateful to have regained my health after treatment for Prostate Cancer, grateful for a wonderful wife and three amazing children roaring in to the world, and grateful to have an interesting creative career where I can ply my skills in such a way as to make a difference."
Pedro Andrade, Fusion "Fusion Live" Anchor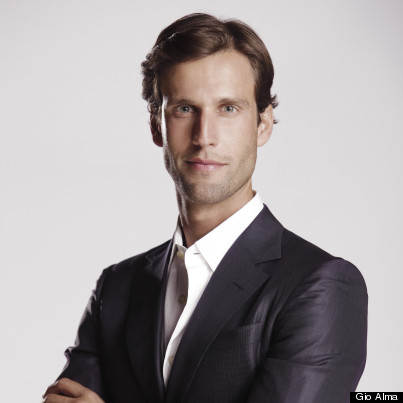 "I am grateful for living a life I could only have dreamed of when I was a child ... Simple as that."
Sanjay Gupta, CNN Chief Medical Correspondent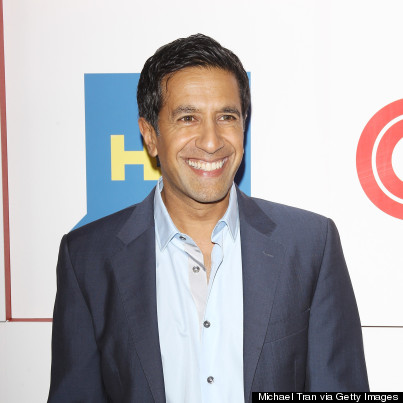 "Every Sunday, since any of my children were born, I have taken a picture of them in the same spot-- next to a small stone wall in our backyard. At first they were lying in a small bundle in the grass, but over the years, they have become stronger, taller and more confident. Looking at these pictures from time to time creates unbelievable surges in emotion -- from laughing out loud to wiping away tears. This year, I want to give thanks for that. I am grateful for the ability to feel such powerful emotions, and to have people around me who feel that same passion.
I am also grateful for the ability to finally and genuinely enjoy the present -- not worry so much about the future -- and to let go of the past."
Vinita Nair, "CBS This Morning: Saturday" Co-host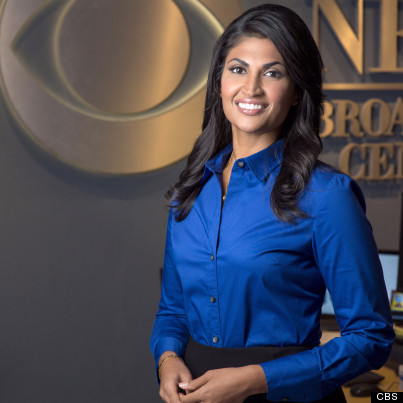 "I'm thankful for the amazing editors and producers at CBS, Spanx, a piping hot bowl of Ramen, and friends/family."
Sam Sifton, New York Times Food Editor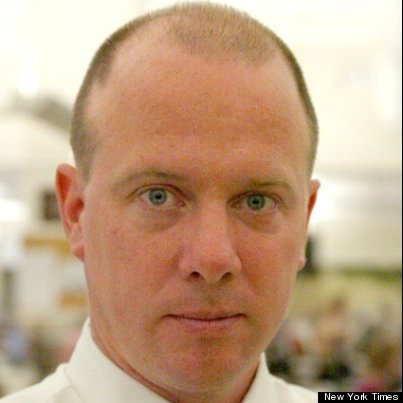 "I'm thankful that our launch of Cooking went well this fall, and that it seems to be thriving. I'm thankful to work at a place that supports new ideas and bold thinking about service journalism. It keeps us in work. And I'm thankful for my wife and kids, for their support and love and curiosity about all things."
Michaela Pereira, CNN "New Day" Co-host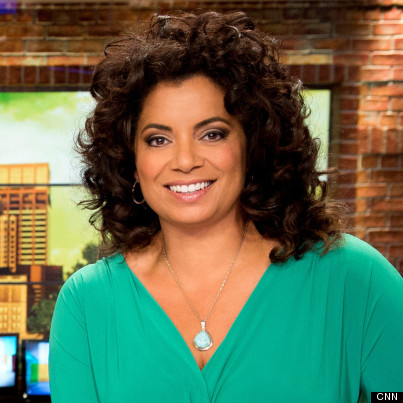 "After my first full year in NYC I am thankful for good walking shoes, a warm coat, frequent flier miles and a Seamless account. In all seriousness, family is love...and I am so grateful for a big, huge, loving, crazy family."
Rebecca Jarvis, ABC News Chief Business and Economics Correspondent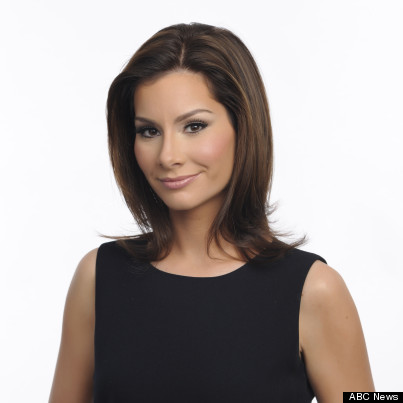 "I am thankful for my wonderful family and friends – authentic and true to their core. For good health, joy, meaning, burrito bowls, and a job I love that also happens to earn me frequent flier miles. And for my incredible husband who supports me through it all and constantly gives me good reason to put down my iPhone and laugh."
Chris Cuomo, CNN "New Day" Co-host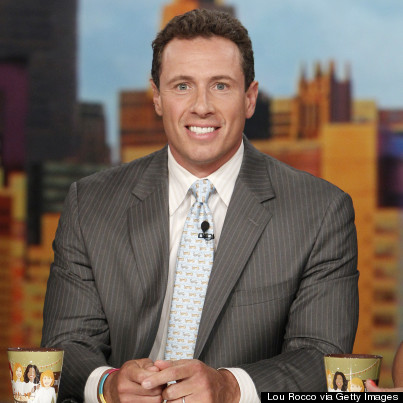 "Health, Family, and Opportunity...what more is there? For me - and for most - it comes down to these three essentials."
José Díaz-Balart, MSNBC "The Rundown with José Díaz-Balart" Host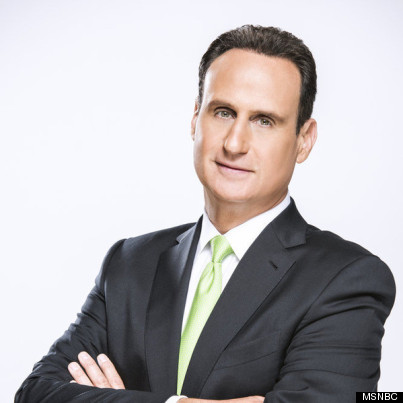 "This and every Thanksgiving I am grateful for the privilege of being able to give seldom heard voices a place to share their stories, and for the extraordinary family I am blessed to have."
Alisyn Camerota, CNN Anchor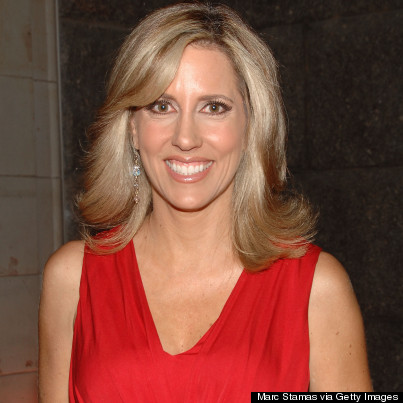 "I'm thankful for my big new CNN family where they supply doughnuts every Friday morning. And eternally grateful for the good health of my kids and husband."

Ari Melber, MSNBC "The Cycle" Co-host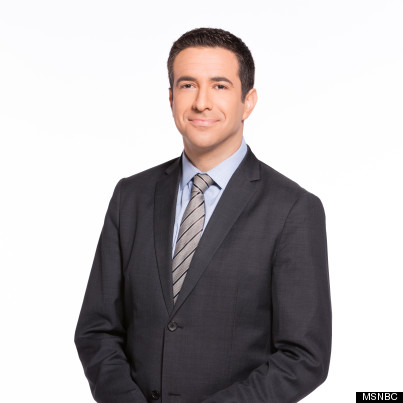 "I'm thankful for Taylor Swift!"
Arianna Huffington, Huffington Post President and Editor-in-Chief
"What I'm most thankful for in 2014 is that this was the year that awareness of the dangers of burnout and exhaustion -- and of the ways to combat them -- finally broke though into the mainstream. The challenge now for the next year is to go from awareness to action, from knowing that we need to change to actually doing it."

Calling all HuffPost superfans!
Sign up for membership to become a founding member and help shape HuffPost's next chapter