No wonder so few Americans seem to think their economy is in recovery: They keep getting poorer. Unless they are rich, in which case they keep getting richer.
Median household income fell for the fifth straight year in 2012, the Census Bureau reported on Tuesday, to $51,017. That was the lowest annual income, adjusted for inflation, since 1995.
The typical American family's income has fallen every year since 2007, the year the Great Recession began, for a cumulative decline of 8.3 percent. Median income is also down 9 percent from its record high of $56,080, set two recessions ago in 1999. (Story continues below depressing chart.)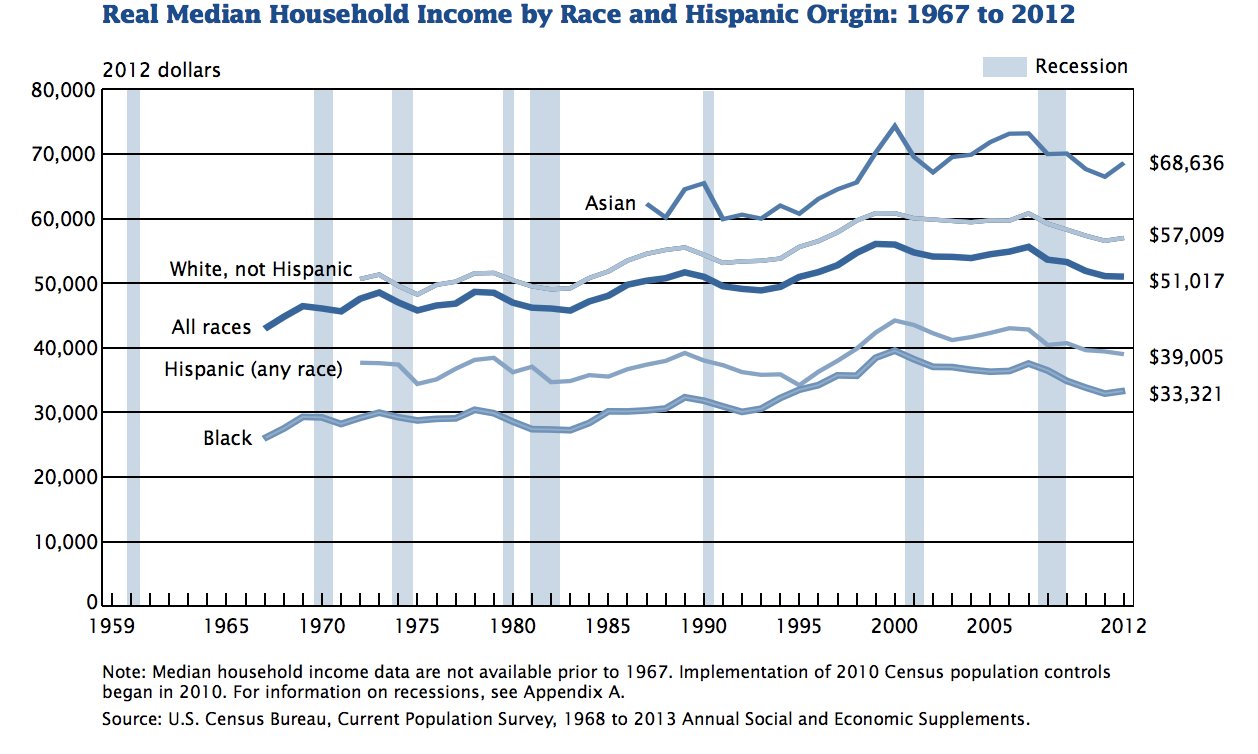 While median income has fallen, the incomes of top earners have continued to rise, making income inequality worse. The Census Bureau's measure of inequality, known as the "Gini index," held steady at 0.477 in 2012, but at the record high set in 2011. A Gini index of 0 means perfect income equality, an index of 1 means one person would get all of the nation's income. We're slowly grinding our way towards 1.
The top 5 percent of all households earned 22.3 percent of all the nation's income in 2012, matching its haul in 2011. The median income of households in the top 5 percent rose to $318,052 from $317,950 in 2011. The income of these highest-earning Americans has recovered completely from a dip during and after the recession, compared with the 8 percent decline for the median American household.
The racial differences in income are even starker: The median income for black households was $33,321 last year, less than half the median income for Asian households. The current federal poverty threshold for a family of four is $23,550.
Related
Before You Go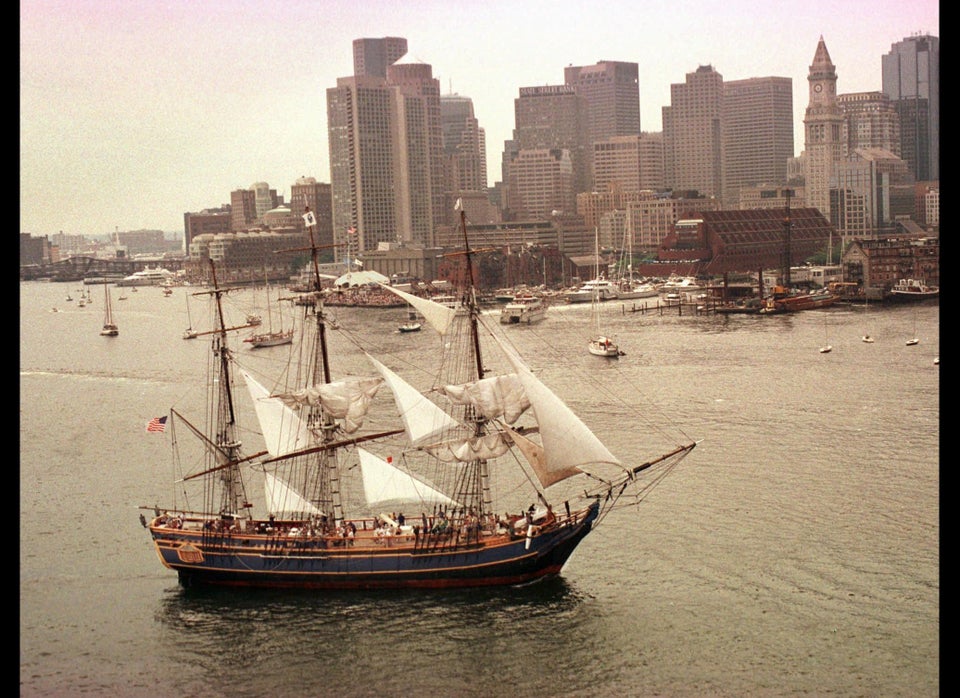 Top 10 States With The Worst Income Inequality
Popular in the Community