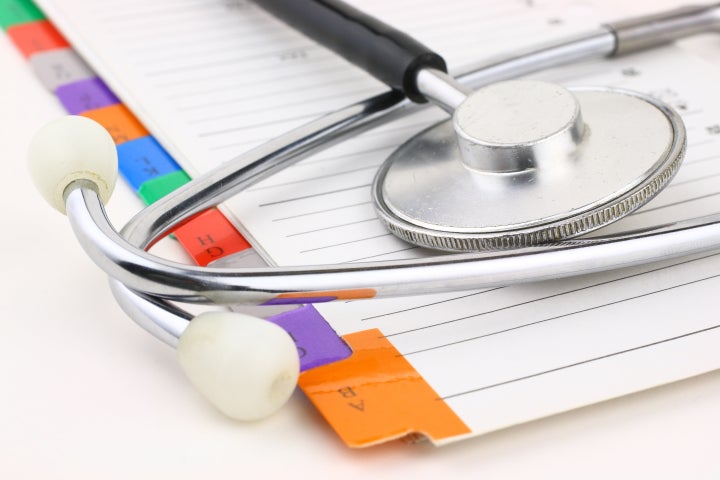 Over the past few months, I have had the privilege of meeting a future cancer specialist, a soon-to-be award-winning filmmaker, a hopeful educator, a budding make-up artist for pop stars, and an aspiring mechanic. They have promised me tickets to future shows and award ceremonies, but I've already received my reward ― being their pediatrician. Yes, I met all of these wonderful individuals at my child and adolescent health clinic in southeast Washington, DC where we care for families predominantly covered by Medicaid. As a Medicaid provider, I can tell you true stories about my patients' tragedies and triumphs, of their breakdowns and breakthroughs. However, to recruit you in the fight to save my patients' health care, I need you to see them as I do: fellow Americans with large and small ambitions just trying to live up to their fullest potential.
My patients are among the 33 million children covered by Medicaid and CHIP (the Children's Health Insurance Program). As a pediatrician, I obviously prioritize the importance of Medicaid in child health, but as an American I am proud of how Medicaid also cares for 27 million adults with struggling incomes, 6 million seniors, and 10 million Americans with disabilities. Being a doctor puts me in frequent contact with Medicaid beneficiaries, but I assure you that you know them too. With 1 in 3 Americans covered by Medicaid, CHIP, and Medicare, we all know and care about someone getting health care through these programs. This is not "other people's" health care. Maybe you know an autistic teenager at your school, or celebrate Christmas with an elderly cancer survivor, or work with someone who got an organ transplant. Medicaid is a part of every community in America.
Also, Medicaid works! The majority of parents and caregivers of child patients with special health care needs rate Medicaid higher than private insurance on 10 out of 14 access and satisfaction measures, including (but not limited to) access to preventive medical care; access to dental care; receiving effective care coordination; and receiving family-centered care. As 31 states and Washington, DC have expanded Medicaid under the Affordable Care Act, 15 million people are now covered by the program. When surveyed by the non-partisan Commonwealth Fund, 77 percent of new enrollees report their Medicaid coverage as good, very good, or excellent. The majority also report satisfaction with getting appointments to see primary care doctors and specialists.
These levels of satisfaction are especially remarkable when you consider that Medicaid pays doctors and hospitals significantly less than private insurance. Health care providers are hardly thrilled about lower reimbursement from Medicaid, but American taxpayers should recognize that Medicaid is doing a better job than the private insurance industry at providing cost-effective health care. Prior to states opting for Medicaid expansion under the Affordable Care Act, Medicaid spending growth per enrollee was 3.1 percent, compared to the private insurance industry's 4.6 percent. In 2013, as states began expanding their Medicaid programs, the Congressional Budget Office revised estimates of projected federal Medicaid spending, and determined the federal government would be spending $385 billion less on Medicaid between 2011 and 2020. Talk about getting bang for your taxpayer buck.
Despite this track record of high performance and low costs, Medicaid is being targeted for destructive overhaul through proposals like block grants and spending caps. The majority of the American people did not vote for Trump and they gave zero mandate to his regime or members of Congress to wreck health care. However, that is what Trump, newly confirmed Secretary of Health and Human Services Tom Price, Speaker of the House Paul Ryan, and their allies in Congress are planning to do. Ryan and Price have plotted against patients before on block grants for Medicaid, which starts by slashing over $1 trillion dollars over 10 years from the program, reducing it by a third of its current size. Then, the federal government would set arbitrary, fixed limits on how much it will contribute to each state's Medicaid program. There will be no flexibility for any state in the event of economic downfall, epidemics, natural disasters, or other unforeseen challenges. The dominos fall from there, hurting the health care of millions of patients and families.
Because block grants drastically reduce a state's financial resources for Medicaid patients, Americans can expect to see 14 to 20 million patients kicked out of the program with nowhere else to go for coverage. For those patients who manage to qualify for block-granted Medicaid, the severe budget restrictions will limit already limited benefits. That means my patients with disabilities will have fewer visits with physical therapists. The rising cost of long-term care services will be passed to seniors because block-granted Medicaid can not cover as much. Currently, patients and families covered by Medicaid are not facing exorbitant out-of-pocket costs for health care and prescriptions. That peace of mind will end with block grants, as more states demand "more skin in the game" from patients who are already struggling with poor economic and health conditions. In the game of block grants, average Americans are the losers.
These are just some of the disastrous consequences we will face if the Trump regime, Secretary Price, and Speaker Ryan have their way with turning Medicaid to block grants. Your local hospitals and clinics depend on Medicaid funds in order to serve your community, and that funding needs to be flexible when new health challenges come up from natural disasters, opioid addiction, or diseases like Zika. The block grants envisioned by Ryan and Price are so restrictive that state governments will not receive additional federal Medicaid funds when those unexpected public health challenges arise. Natural disasters and the opioid epidemic are already burdensome for local economies. Block-granted Medicaid will worsen the impact for everyone.
Doctors, patients, and families need to send a clear message to the Trump regime, our Congress, Secretary Price, and Speaker Ryan: We are standing up for our fellow Americans on Medicaid. We absolutely reject block grants and spending caps. Medicaid is proving its fiscal responsibility by providing health care on a lean budget to over 70 million Americans. People we love are on Medicaid and they are happy with their care. Where we can make upgrades that improve the health of our fellow Americans, we should. However, the majority of Americans did not vote for their health care to be wrecked by block grants for Medicaid. This cannot happen on our watch.
Popular in the Community