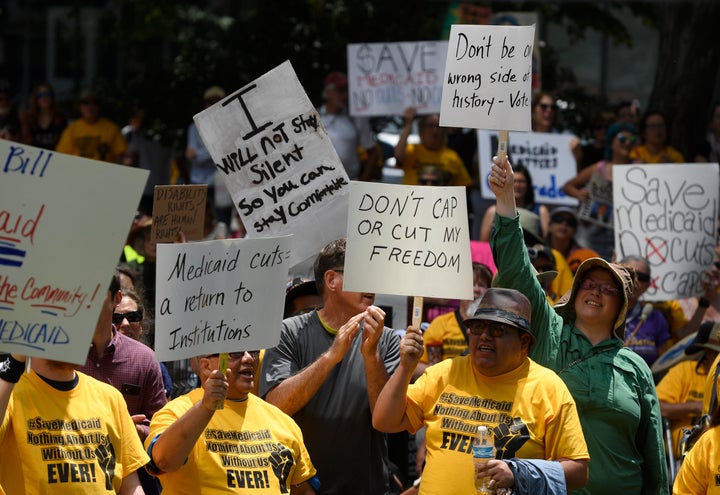 The Trump administration opened the doors Thursday for states to set work requirements for people who get Medicaid, a move that is likely to be a catastrophe for some of the most vulnerable Americans, particularly those struggling with opioid addiction.
The new Centers for Medicare & Medicaid Services guidance, which allows states to seek federal permission to establish restrictions, could threaten the Medicaid coverage of the many adults with disabilities, children and the elderly who cannot work.
And, since the expansion of Medicaid under the Affordable Care Act, its benefits have been a key component in addressing the rise of substance abuse. From 2011 to 2016, Medicaid spending on prescription treatments for opioid use disorder rose from $394.2 million to $929.9 million, according to a report from the Urban Institute, a left-leaning Washington, D.C., think tank.
The guidance letter does acknowledge the severity of the opioid crisis. It says states must "take certain steps" to provide coverage for people in need of substance abuse treatment, potentially by counting time a person spends in treatment toward work requirements or by exempting those participating in "intensive medical treatment."
But Sara Rosenbaum, a law professor at the Milken Institute School of Public Health at George Washington University, said the letter doesn't actually bar states from kicking people with substance abuse problems off their insurance.
"There's absolutely nothing that requires the exemption of people with addiction," Rosenbaum said. "They just said there are considerations…. It does not say you can't do anything that would impair access to treatment."
Even if people in treatment, or with other circumstances that prevent them from working, are legally entitled to an exemption under state rules, another big issue is how many hoops they'll have to jump through to keep getting medical care. Under state work requirements, people have to verify their work status or their qualification for an exemption, according to MaryBeth Musumeci, associate director of Kaiser Family Foundation's Program on Medicaid & the Uninsured. In some cases, they may have to file paperwork as often as every month to verify that they're still exempt.
"There is a real risk of eligible people losing coverage due to their inability to navigate this process or miscommunication or other breakdown in the administrative process," she said in an email to HuffPost.
For people in exceptionally vulnerable positions — say, someone who just lost his job after failing a drug test and can't find an available space at a substance abuse program in his area — adding another bureaucratic hurdle could make it even more difficult to get back on track.
The red tape associated with work requirements also adds a new burden on the agencies that administer Medicaid benefits, Musumeci noted. Because of the added administrative costs, the waivers that states have filed to create work requirements generally don't anticipate saving much money, even as they reduce the number of people in the program.
In fact, similar work requirements for the federal nutrition program SNAP have proved so burdensome that states often prefer not to implement them just to avoid the hassle, according to a 2016 report from the Agriculture Department's Office of the Inspector General. The report notes that implementing the work requirements "can be error prone," resulting in some people being denied benefits they should get and others receiving benefits they're not really eligible for.
Ironically, the first waiver request the Trump administration is likely to approve is from Kentucky, a state that has benefited enormously from Medicaid coverage for people facing opioid addiction. The state has one of the highest rates of overdose deaths in the country, and its Medicaid spending on prescriptions for opioid use disorders jumped 326 percent from 2011 to 2016, to $64 million.
Kentucky also anticipates the most drastic drop in Medicaid enrollment out of the 10 states with pending work requirement waivers, according to an analysis by the Commonwealth Fund. The state predicts that a full 15 percent of its Medicaid beneficiaries will lose their coverage within five years of the waiver's implementation.
Beyond the opioid crisis, the new policy also threatens a range of low-income people. About 60 percent of the Medicaid recipients whom the federal government considers to be able-bodied adults are already working, according to the Kaiser Family Foundation. But many are in the kind of unstable, low-wage jobs in which hours vary from week to week and sporadic layoffs are common. That leaves plenty of chances to fall through the cracks of a work requirement.
Meanwhile, many of those who don't work are going to school or caring for children or other family members, and many others are ill or disabled but haven't been able to officially qualify for federal disability insurance. The new policy allows states to make exceptions to the work rules for caregivers and students, but it doesn't require that they do so. It also states explicitly that states can't get federal Medicaid money for services like childcare and transportation that people might need to get back to work.
The stated purpose of the new guidance is to encourage work, which the Trump administration argues is ultimately good for people's health. But Rosenbaum notes the absurdity of arguing that keeping people from health care will make them more likely to be able to work.
"It places their insurance coverage at existential risk, despite the fact that there is no evidence that suggests that work requirements produce major changes in employment or income, and despite the fact that the health risks that these kinds of requirements potentially create vastly outweigh whatever gains are going to be achieved," she said.
Before You Go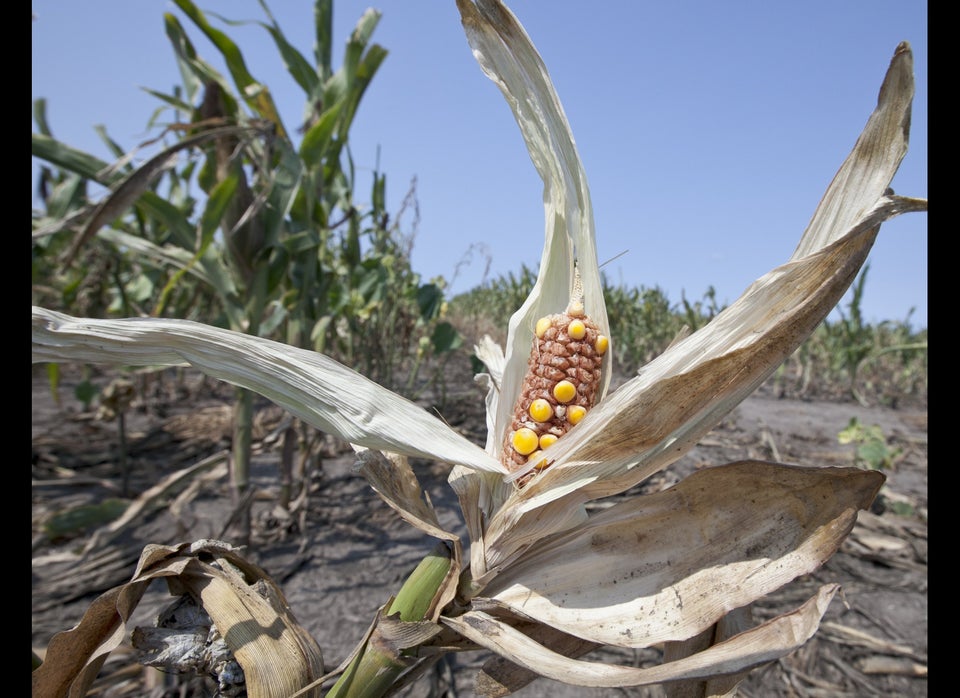 States With Medicaid Policies That Hurt The Poor
Popular in the Community