WASHINGTON -- The last few years of Tarika Collins' life have been a series of horrendous medical complications. Four separate car accidents in 2012 left her with nerve damage in her back. That same year, she was diagnosed with an aortic valve leak, which, over time, led to heart disease. In 2013, she had a heart attack, which resulted in the installation of a stent in her coronary artery. Months later, she had to have neck surgery. She was told that without it, she may end up paralyzed.

Collins is just 45. But the parade of horribles leaves her with intense anxiety. She has been unable to work since leaving her job as a corporate travel agent following her heart attack. Today, she says, "It is very rare that I leave the house."

Collins is among the nearly 5 million Americans estimated to be too poor for Obamacare, because of actions by the Supreme Court and Republican politicians in 23 states.

Collins estimates she has made a dozen trips to the hospital emergency room in the past few years. Having sold all her assets to pay for her care, she's now about $500,000 in debt and is hosting Internet fundraising drives to help with the bills. Absent a breakthrough with disability insurance (she has a court date in December), Collins has one last hope: That on Tuesday, voters in her state of Florida send a message through the ballot box that they want an expansion of Medicaid.

"It would get me in the system," Collins, of Clearwater, said. "I would be able to get some health care. For me, it would mean a longer lifespan."

"Mostly, the emotions I feel are scared," she said of her wait for the outcome of the race between Gov. Rick Scott, a Republican, and former Gov. Charlie Crist, a Democrat. "Scared that it could go either way. I'm scared I'm going to die before [Medicaid expansion] comes."
There are two threads of conventional wisdom heading into Tuesday's midterm election. The first is that the election doesn't much matter. Regardless which party controls the Senate, President Barack Obama will still occupy the White House, which means gridlock will remain, if not escalate. The second is that, when it comes to Obamacare, the status quo will remain in place for at least the next two years. Senate Republicans may push for repeal votes. But Obama will veto them. Smaller reforms may pass. But the law will mostly remain intact.
What these threads ignore is that for millions of Americans, Tuesday's election may have life-altering consequences on the issue of Obamacare. At least six states have close gubernatorial elections featuring an incumbent Republican who has resisted expanding Medicaid -- an option states were given by the Supreme Court in 2012. Avalere Health, a strategic advisory services firm, has estimated that in Florida, Georgia, Kansas, Maine, and Wisconsin, almost 2.3 million people have been left uninsured because of that resistance.
"As we looked at it, we came to the conclusion that this is a very important election for the future of Medicaid," said Dan Mendelson, founder and CEO of Avalere Health. "And these six gubernatorial elections are the best examples of that. There are a number of other states where if the balance shifts even subtly, the balance will shift toward Medicaid expansion."
Denise Sock, of Presque Isle, Maine, sees Tuesday as potentially life-altering for her medical care. Sock, 51, has been unemployed and uninsured since October 2012, when she lost her job after being sidelined by a work-related injury. She suffers from a slew of chronic health problems, including diabetes and very high cholesterol and triglyceride numbers, she says. Her conditions worsened because she couldn't afford care, and she has thousands of dollars in medical debt she can't pay.
"I have fought depression. I have figured, you know, maybe the world was better off if I wasn't around. Why am I even trying to keep fighting?" Sock says.
Sock's husband has been without a job since 2009, so their 27-year-old daughter, Tasha Stetson, moved home with her own 2-year-old daughter, and is covering the family's household expenses while she can.
Medicaid expansion would "make a huge difference," Sock says. "It would alleviate a lot of the burden off my daughter."
Sock's health coverage predicament is tied to two decisions LePage made. In addition to rejecting the Obamacare Medicaid expansion, LePage actually scaled back Medicaid eligibility this year, taking away benefits from tens of thousands and denying it to people like Sock, who might have qualified under the state's old rules.
Six months ago, the women at Sock's church pooled money so she could see her doctor, have blood tests, and get her prescriptions renewed. The results confirmed what she already felt: She had gotten much sicker.
"I was basically among the walking dead. My blood work was so bad because I hadn't had most of my medication in two years because I couldn't afford them," Sock says.
Sock tried signing up for Obamacare, only to learn she fell into the coverage gap. The federally run health insurance exchange sent her to MaineCare, the state's Medicaid program, which sent her back to the exchange.
"It's a vicious cycle, and I'm not getting anywhere," Sock says.
For Sock and others, the coverage gap seems like an Obamacare promise unfulfilled. Athena Ford Smith, advocacy director for the Florida Community Health Action Information Network, also known as Florida CHAIN, says people are often crestfallen when they learn they're actually too poor to get covered.
"The most painful part of my work and of our work as health care advocates is looking somebody in the eye and saying, 'I'm sorry. There's no help for you,'" Ford Smith says. "A lot of consumers do think that it's the health care law that created that coverage gap."
In fact, the Affordable Care Act intended the Medicaid expansion to be national. But the Supreme Court ruling and resistance from Republican policymakers have shortened its reach, leaving the poorest uninsured Americans with no coverage. Because Congress didn't anticipate Medicaid wouldn't be available to everyone with earnings below poverty, tax credits for private insurance only are available to people who make more than that, which is about $11,500 for a single person.
While Tuesday's elections may spark the process that can close the coverage gap in up to six states, simply electing a new governor doesn't guarantee it will happen. State legislatures have resisted Medicaid expansion, even in states where the governor is supportive (see: Virginia, Terry McAuliffe, or Missouri, Jay Nixon). Even in Florida, Gov. Scott nominally supported the expansion, but has not persuaded lawmakers to follow through. Advocates say Scott has barely tried.
Those same advocates argue that an election win for a Medicaid-backing governor candidate would send a powerful message to state lawmakers. And it may accelerate the existing trend of Republican-run or Republican-leaning states softening their opposition to the expansion, as have Pennsylvania Gov. Tom Corbett and other Republican governors who have taken up the Medicaid expansion.
"We hope on Jan. 1 that our leaders will move immediately to close the coverage gap. This must be a priority," Ford Smith says.
In Kansas, state Rep. Jim Ward (D) says he will reintroduce legislation to expand Medicaid in the next session, regardless of who wins the governor's race. He recognizes that it remains a challenge, even if Gov. Sam Brownback (R) is to lose on Tuesday. The state remains Republican-leaning. And the statehouse has a big say in the matter. But the tide of public opinion in turning, Ward adds.
"It is not over with the change in governor, but it changes the whole discussion from, 'We don't even talk about it,' to 'It is something we will be talking about every day, it is something we would be pushing every day,'" Ward says. "I hate to speak for Paul [Davis, the Democratic candidate] because he speaks so well for himself. But his win changes the whole conversation.
"For about 150,000 to 180,000 Kansans," Ward adds, "the stakes couldn't be higher."
Before You Go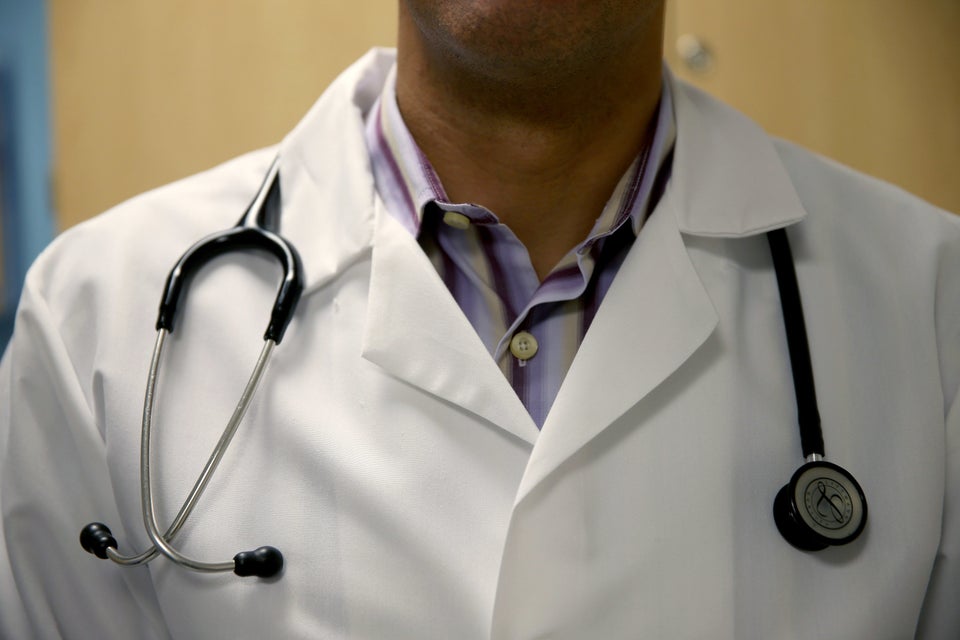 States Not Expanding Medicaid
Popular in the Community