States must expand Medicaid all the way if they want to receive full Obamacare funding, federal officials said Monday.
The health care reform law enacted in 2010 calls for Medicaid to be offered to anyone who earns up to 133 percent of the federal poverty level, which is $14,856 this year. Under the law, the federal government would pay the full cost of enrolling newly eligible people from 2014 to 2016, after which the share would gradually shrink until it reached 90 percent starting in 2022.
After months of waiting for an answer about partially expanding Medicaid under health care reform, states received a simple reply from the Obama administration Monday: no. States that partially expand will not receive the enhanced funding that would come with a full expansion.
"The law contemplated that every American would have a way to get health insurance coverage, and Medicaid expansion to 133 percent of poverty to low-income adults was the method identified in the law," Cindy Mann, the director of the Center for Medicaid and Children's Health Insurance Program Services, said during a conference call with reporters.
"Some states have asked whether they could get the 100 percent federal match and expand Medicaid coverage to less than the 133 percent of poverty level specified in the law," Mann said. That amount is "a rate that Congress reserved for the full expansion, and so we are going to remain true to that intent of Congress," she said. There is no deadline for states to decide on the Medicaid expansion, and they can join at any time, she said.
Taking the partial Medicaid expansion off the table could encourage more states to take the federal money and offer new Medicaid benefits to everyone eligible under health care reform, said Jocelyn Guyer, the co-executive director of the Georgetown University Center for Children and Families.
"Most states are going to look at this and eventually decide it's a good, smart investment for them to do the expansion," Guyer said. "Those states that stay out of the expansion are most likely ideologically driven."
In a statement released by the Republican Governors Association, Louisiana Gov. Bobby Jindal called the decision to not allow states more flexibility on Medicaid "as disheartening as it is short-sighted."
"The administration's answer will make a state's decision on Medicaid expansion more difficult," he said.
When the Supreme Court upheld the health care law in June, it allowed states to opt out of the Medicaid expansion, opening the door to uncertainty about whether Obamacare's expansion of health coverage to as many as 30 million people would reach all of the poorest uninsured people.
Governors have expressed concern about their share of the cost to expand Medicaid to more poor people despite the fact that it won't exceed 10 percent. According to an analysis of a nationwide Medicaid expansion by the Urban Institute and the Henry J. Kaiser Family Foundation, overall state spending on Medicaid would rise $76 billion between 2013 and 2022, a 2.9 percent increase, while more than 20 million people would gain coverage.
In addition to the Medicaid expansion, the health care reform law starting in 2014 will provide tax credits for private health insurance to people earning between the federal poverty level, which is $11,170 this year, and four times that amount. Residents of states that don't expand Medicaid won't gain access to health care coverage if their incomes are below poverty.
Because the tax credits will be available to people with incomes between 100 percent and 133 percent of the poverty, proponents of a partial expansion saw it as a way to reduce state Medicaid costs by enrolling fewer people in that program and instead having the federal government provide them with tax credits.
States can still seek partial Medicaid expansions under pre-Obamacare rules but would receive less federal money, Mann said. The federal government pays an average of 60 percent of the costs for people already eligible for Medicaid and the states pay the rest. The health care reform law may allow states to obtain the higher federal funding starting in 2017 but only as part of comprehensive overhaul of a state's health care system that must cover at least the same number of people as Obamacare at the same cost to the federal government and to patients, she said.
Many states also are resisting another key element of the health care reform law's coverage expansion. To date, 21 states have told federal authorities they won't create health insurance exchanges, which will be the online marketplaces for people to comparison shop for health plans and learn whether they qualify for tax credits or Medicaid benefits. The federal government will have to operate exchanges in states that don't build their own.
READ THE LETTER FROM HEALTH AND HUMAN SERVICES SECRETARY KATHLEEN SEBELIUS:
Related
Before You Go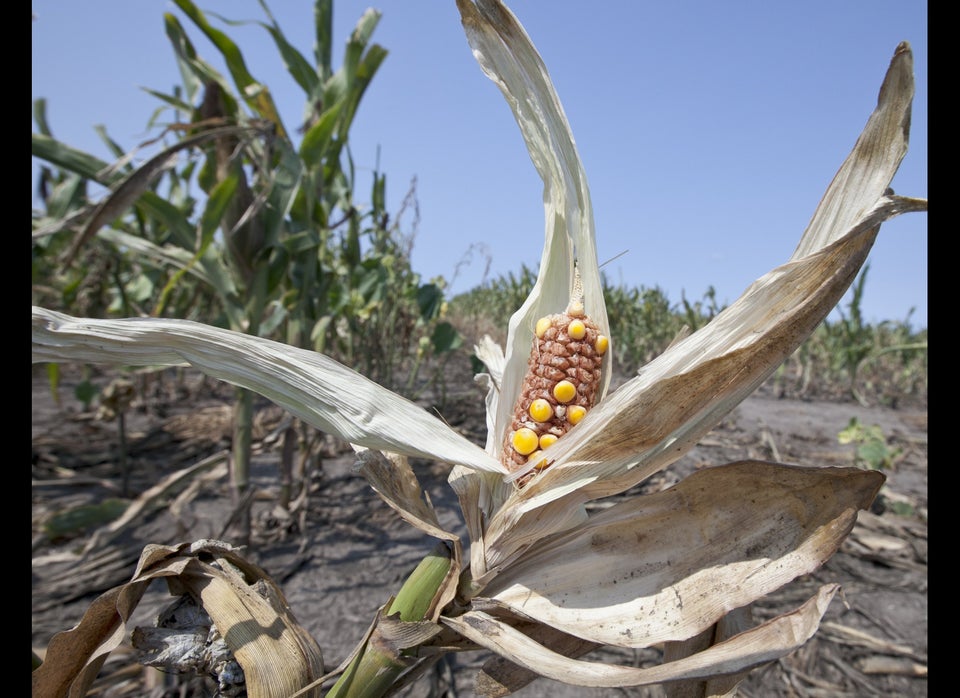 States With Medicaid Policies That Hurt The Poor
Popular in the Community