If you're poor and you live in the South, there's a good chance health care reform won't reach you. Intransigent Republican governors from Florida to Texas remain steadfastly resistant to President Barack Obama's plan to expand Medicaid to their neediest constituents.
The health care reform law Obama enacted in 2010 depends heavily on Medicaid, a joint federal-state health benefits program, to reach the goal of near-universal health care. If every state participated, 17 million uninsured people would gain coverage through Medicaid and the Children's Health Insurance Program between 2014 and 2022, according to the Congressional Budget Office. The law extends Medicaid to anyone who earns up to 133 percent of the federal poverty level, which is $14,856 this year.
Florida Gov. Rick Scott, Georgia Gov. Nathan Deal, South Carolina Gov. Nikki Haley, Mississippi Gov. Phil Bryant, Louisiana Governor Bobby Jindal and Texas Gov. Rick Perry -- all Republicans -- are on record so far as resistors to expanding Medicaid, according to an analyses updated Thursday by the Advisory Board, a Washington-based health care consulting company.
Texas had the highest rate of uninsurance in the nation last year: 24 percent, according to census data compiled by the Henry J. Kaiser Family Foundation. In Florida, Georgia, South Carolina and Louisiana, it was 20 percent. Nineteen percent of Mississippians were uninsured in 2011. Nationally, 16 percent of people had no health insurance last year. In Massachusetts, which enacted a comprehensive health care reform program in 2006, only 4 percent of residents are uninsured.
States that refuse to cover more poor people will do so despite the fact that Uncle Sam will pick up most of the tab. From 2014 to 2016, the federal government will pay 100 percent of the cost of covering newly eligible people, after which the share will gradually go down to 90 percent in 2022 and later years.
Even that small share is more than some states are willing to bear, considering that Medicaid eats up more and more of state budgets every year. The Texas Health and Human Services Commission projects the expansion would cost the state $15.6 billion over a decade. The Urban Institute contends estimates like these are off the mark because they assume too many people will sign up, and don't consider how much states will save by scaling back programs currently serving the poor, however. According to the institute's analysis, the net cost to all states for expanding Medicaid is just $14 billion over the first six years.
But money isn't the only reason states may forgo the Medicaid expansion. Texas' Perry and other Republicans object what they see as to federal encroachment, on principle. Meanwhile, governors may try to extract concessions from the Obama administration on other issues, such as increasing costs paid by Medicaid recipients, in exchange for expanding the program.
Obama's electoral win over former Massachusetts Gov. Mitt Romney (R) may have eliminated the last major obstacle to the health care law moving forward, but it hasn't softened the resistance of Republican governors like Florida's Scott, who restated his opposition to carrying out any part of the health care law in his state in comments to the Sarasota Herald-Tribune on Wednesday. Virginia Gov. Bob McDonnell (R) said the same day his state wouldn't expand Medicaid, the Richmond Times-Dispatch reported.
Underscoring the challenges faced by the Obama administration to get states to comply, Tuesday's elections guaranteed that 30 of the nation's governors will be Republicans and 26 state legislatures will be controlled by the GOP in 2013.
The Advisory Board lists Virginia -- which will have a split legislature next year -- and four other states as leaning against expanding Medicaid. Ten states and the District of Columbia are committed to covering more poor residents, the consulting company reports. According to the Kaiser Family Foundation, seven states and the District of Columbia have already begun to enroll more people since the health care law took effect, taking advantage of a provision enabling them to get an early start, according to the Kaiser Family Foundation.
Support HuffPost
The Stakes Have Never Been Higher
Related
Before You Go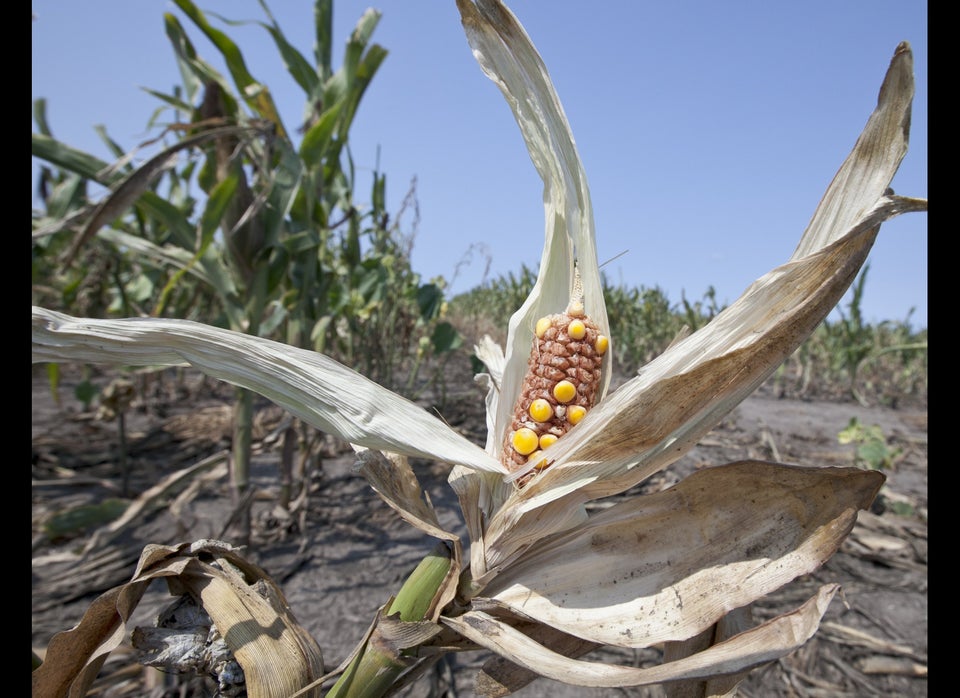 States With Medicaid Policies That Hurt The Poor
Popular in the Community