Many of the Americans who need access to affordable health care the most live in areas where they won't get it under Obamacare, thanks to their Republican governors and legislators.
A new map from the Urban Institute, a social and economic policy research organization, shows that a large swath of those being denied the health care they need live in places where governors decided not to expand Medicaid.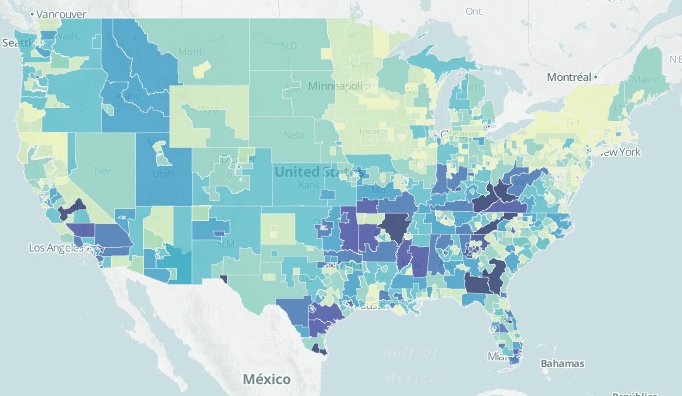 The map highlights where the greatest percentage of people would benefit from Medicaid expansion, with darker colors representing higher concentrations of poor Americans who are currently ineligible for Medicaid but who would be eligible if their state expanded the program.
For reference, the map below highlights states that didn't choose to expand Medicaid in lighter gray. As you can see, many overlap with the areas that have the highest levels of uninsured adults in poverty who would qualify for Medicaid under the expansion.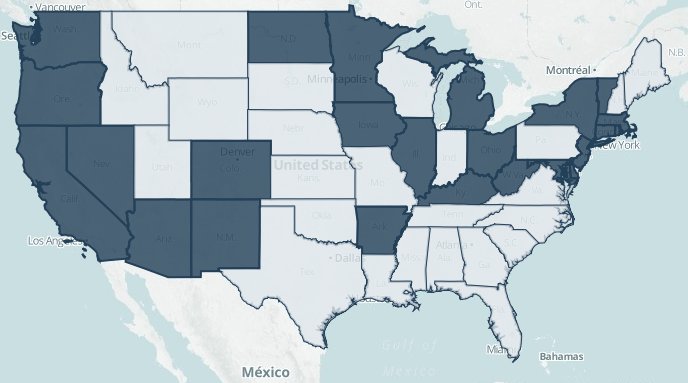 One of the major goals of the Affordable Care Act was to give poor Americans increased access to affordable health coverage, but a 2012 Supreme Court decision threw a wrench in that plan. The high court ruled that state lawmakers could decide whether they wanted to take federal dollars to expand Medicaid to those making less than 133 percent of the poverty level under the law, or about $15,300 for a single person.
Since that decision, Republican governors and legislators in 25 states have refused to adopt the Medicaid expansion, leaving some of their poorest residents in limbo. For the record, Medicaid expansion is fully funded by the federal government from 2014 through 2016, then at no less than 90 percent in future years.
Subsides in the form of tax credits are available for Americans who make poverty-level wages and up to four times that amount to buy insurance on the government-run exchanges. But for Americans who earn less than the poverty rate and live in a state that didn't expand Medicaid, it's nearly impossible to get access to affordable coverage.
"You end up with what seems to be this counterintuitive notion that you have poor adults in the 25 states that are not expanding Medicaid where their incomes are not high enough to qualify for subsidized coverage," said Stephen Zuckerman, a senior health policy fellow at the Urban Institute.

Related
Before You Go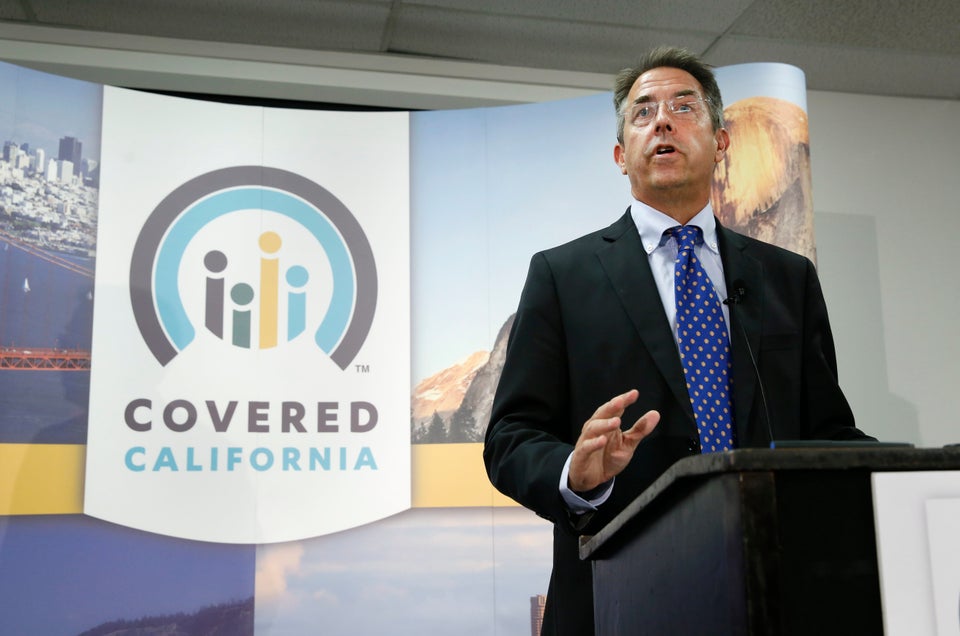 Obamacare's Biggest Losers