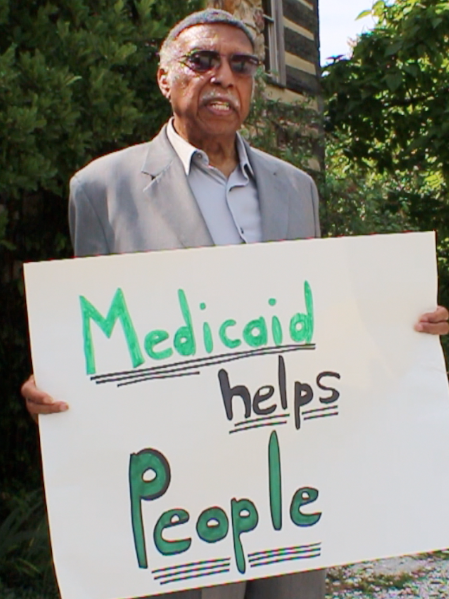 A lot of the reporting on Trump's epic failure on the attempted repeal of Obamacare has focused on the Freedom Caucus, a group of libertarian-minded representatives for whom the administration's bill did not go far enough in obliterating the gains from the Obama administration's expansion of health care coverage.
But the defeat of Trump's American Health Care Act (AHCA) may have had more to do with the pressure — including grassroots organizing — and risks faced by many Republican representatives who feared taking away insurance that most voters want. And one cannot assume that all members of the Freedom Caucus acted out of ideological concerns; they too have constituents that need health care.
Much of this is explained, with examples and some history, in an excellent article from The New York Times. And there are broader implications for the way forward.
About 11 million of the approximately 20 million people who gained health insurance under Obamacare did so under its provision for expansion of Medicaid, the joint federal/state program that provides health insurance for low-income Americans. The expansion included people with income up to 138 percent of the poverty line.
The Times summed up how far-reaching Medicaid had become, now enrolling 21 percent of the population — more than Medicare (the program of public health insurance for Americans over 64):
Medicaid now provides medical care to four out of 10 American children. It covers the costs of nearly half of all births in the United States. It pays for the care of two-thirds of people in nursing homes. And it provides for 10 million children and adults with physical or mental disabilities […] almost two-thirds of Americans in a poll by the Kaiser Family Foundation said they were either covered by Medicaid or had a family member or friend who was.
This op-ed was originally published by The Hill on March 31, 2017. Read the rest here.
REAL LIFE. REAL NEWS. REAL VOICES.
Help us tell more of the stories that matter from voices that too often remain unheard.