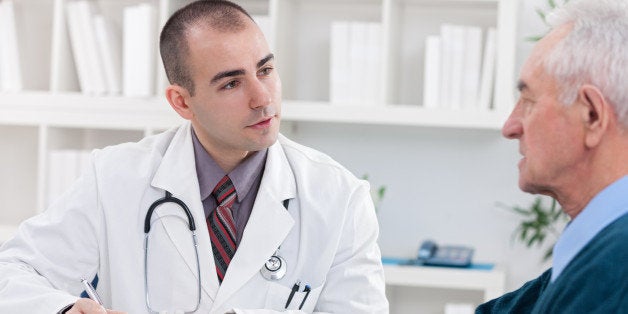 The rate of uninsured residents in large, urban cities could drop by an average of 57 percent by 2016 in states that moved to expand Medicaid coverage under the Affordable Care Act, according to a report by the Robert Wood Johnson Foundation and the Urban Institute published Thursday.
The study examined 14 major cities, half of which are located in states that extended Medicaid eligibility to residents making up to 138 percent of the federal poverty level.
Analysis of non-expansion cities -- Atlanta, Charlotte, Houston, Indianapolis, Memphis, Miami and Philadelphia -- also indicates a foreseeable drop in the uninsured rate as a result of President Barack Obama's 2010 health care law, but only by an average of 30 percent.
Under the Medicaid expansion, more than half of the total population of Detroit, Memphis, Miami and Philadelphia would become eligible for Medicaid, CHIP or subsidized marketplace coverage, but only Detroit is in a state opting for expansion.
Expanding Medicaid eligibility in the seven non-expansion cities would reduce the number of uninsured by an average of 52 percent, the report found.
"This means substantial revenue will flow into these cities and the economies of these cities should benefit greatly," the report's authors added.
In addition to a larger number of uninsured residents and the forfeiture of additional revenue, cities in non-expansion states will also face "reductions in Medicare reimbursement and Medicare and Medicaid disproportionate share hospital payments under the ACA, which could be particularly difficult for urban safety-net providers serving uninsured people across a wider region," the report concluded.
The below table from the Robert Wood Johnson Foundation and the Urban Institute's June report demonstrates the health coverage disparity: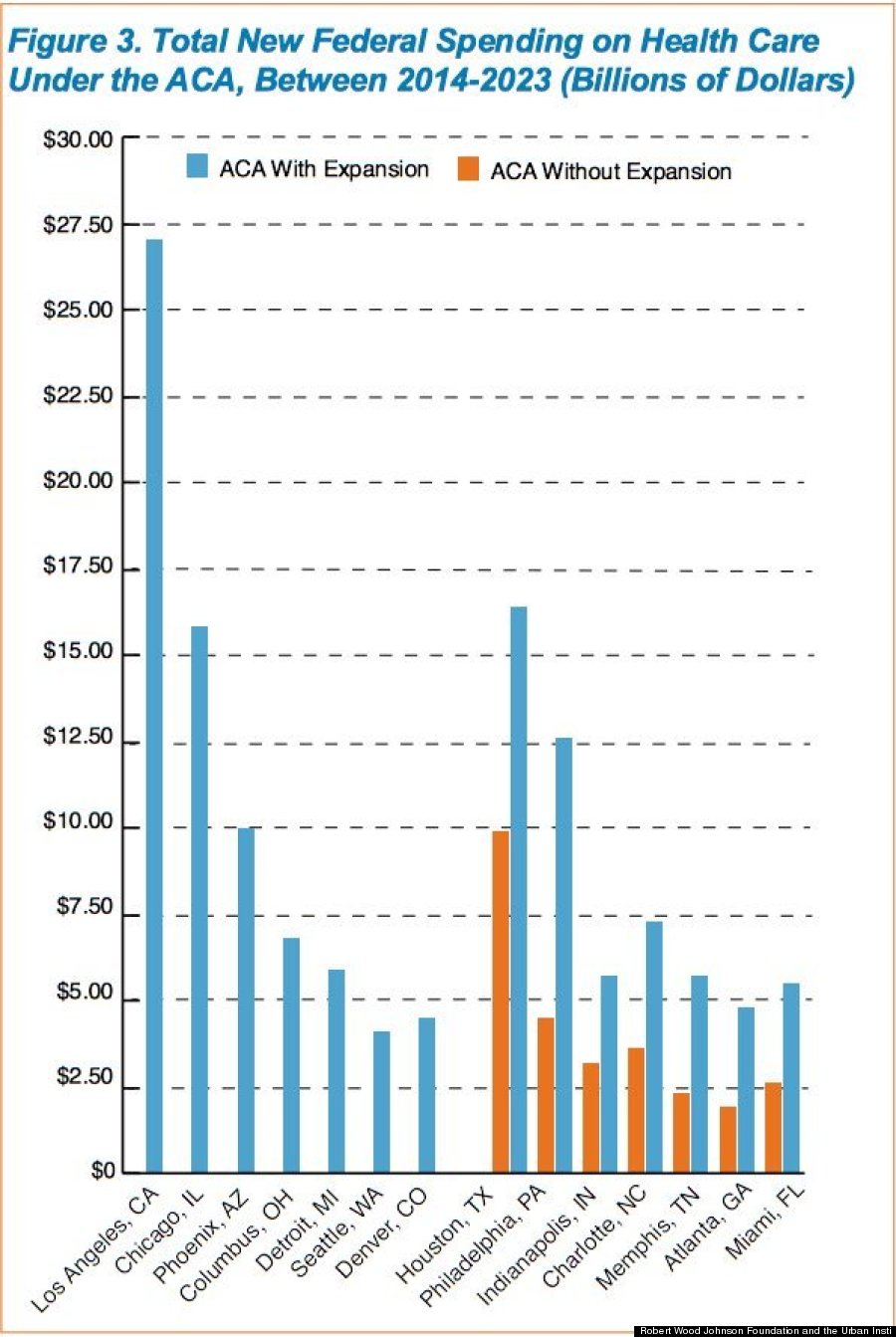 Recent reports based on federal census data have also found that the majority of adults in the Medicaid gap are part of a working family and reside in states with large rural and often impoverished populations.
A June report by the nonprofit health care advocacy group Families USA found that 60 to 66 percent of uninsured residents in Utah, Virginia and Missouri -- all non-expansion states -- were working adults who would qualify for coverage under a Medicaid expansion.
Twenty-four states thus far have not expanded Medicaid under Obamacare.
BEFORE YOU GO
PHOTO GALLERY
States Not Expanding Medicaid